The new way to cruise: Motorbiking around New Zealand
Eschewing the much-favoured campervan, a motorbike offers a unique and exhilarating way to tour the land of the long white cloud.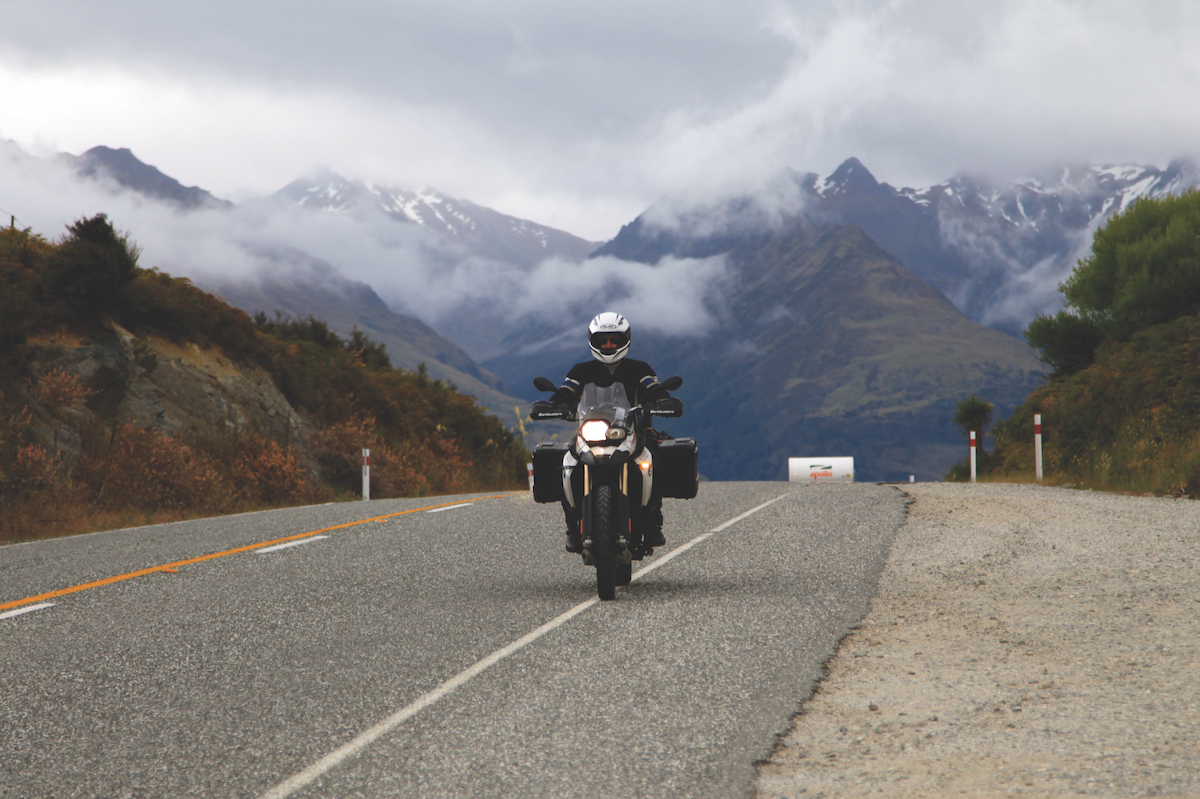 The hairs on the back of my neck stand on end as I slide sideways into the first of a series of hairpin turns hugging the bank of Lake Wakatipu south of Queenstown. Stretching skywards are New Zealand's colossal Southern Alps, their peaks dusted with snow even in the height of summer.
Punctuated by rays of light and ever-fleeting rainbows, it's a picture of beauty so moving that I – heaven forbid – slow down, lift my visor and coast along the road's shoulder as a cool summer breeze bellows through my helmet. There's a sense of freedom I will relish months after my 11-day self-guided tour of the South Island comes to an end – one you just can't experience in a campervan or car.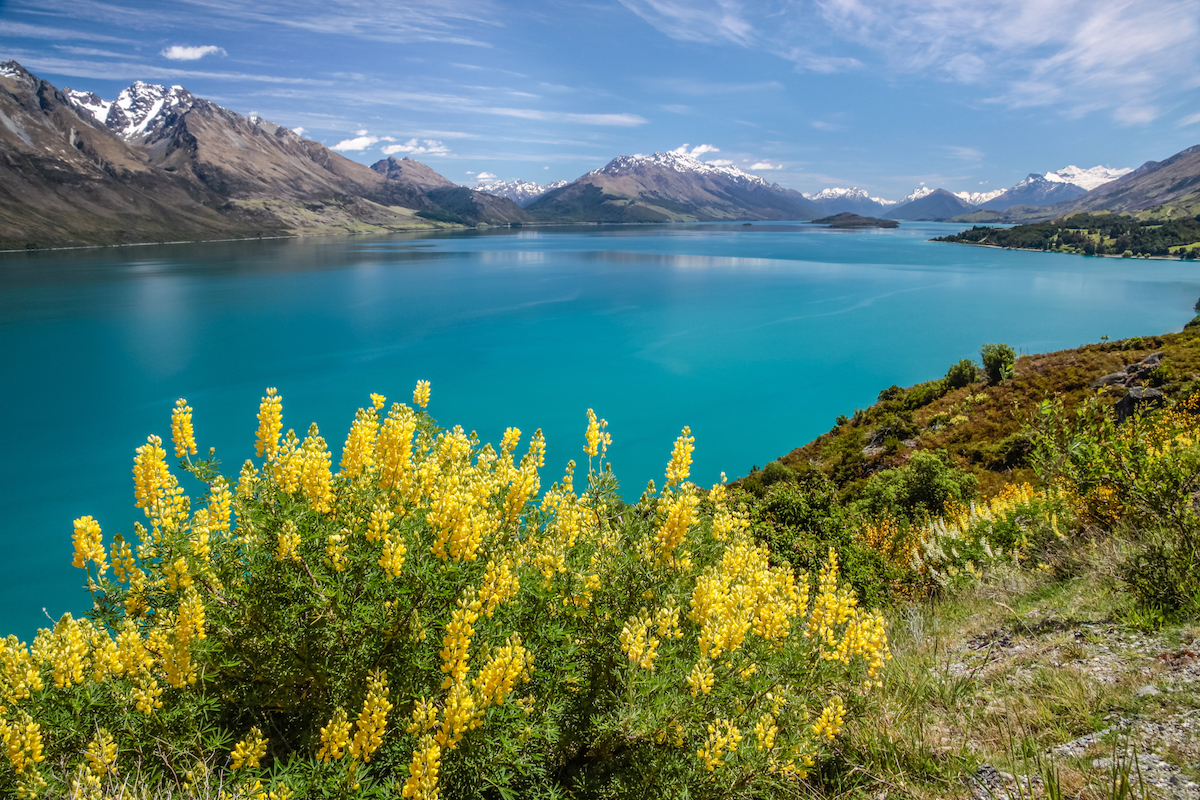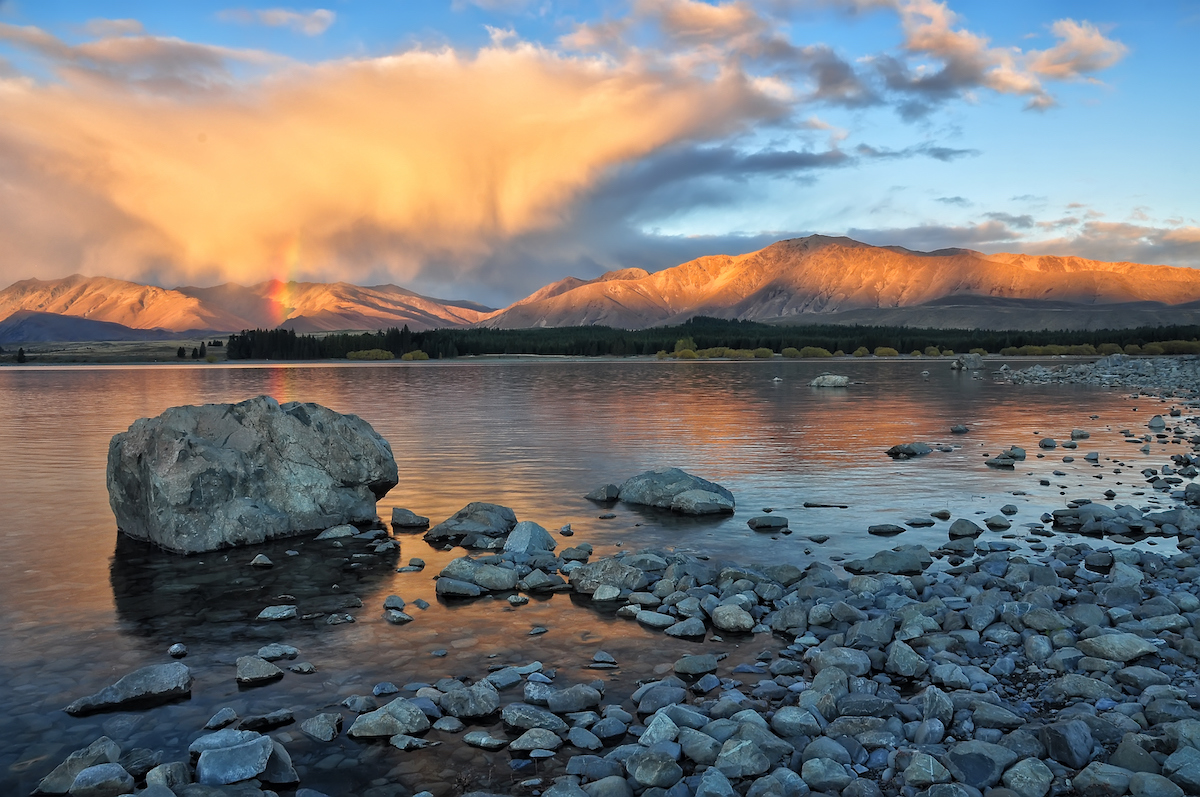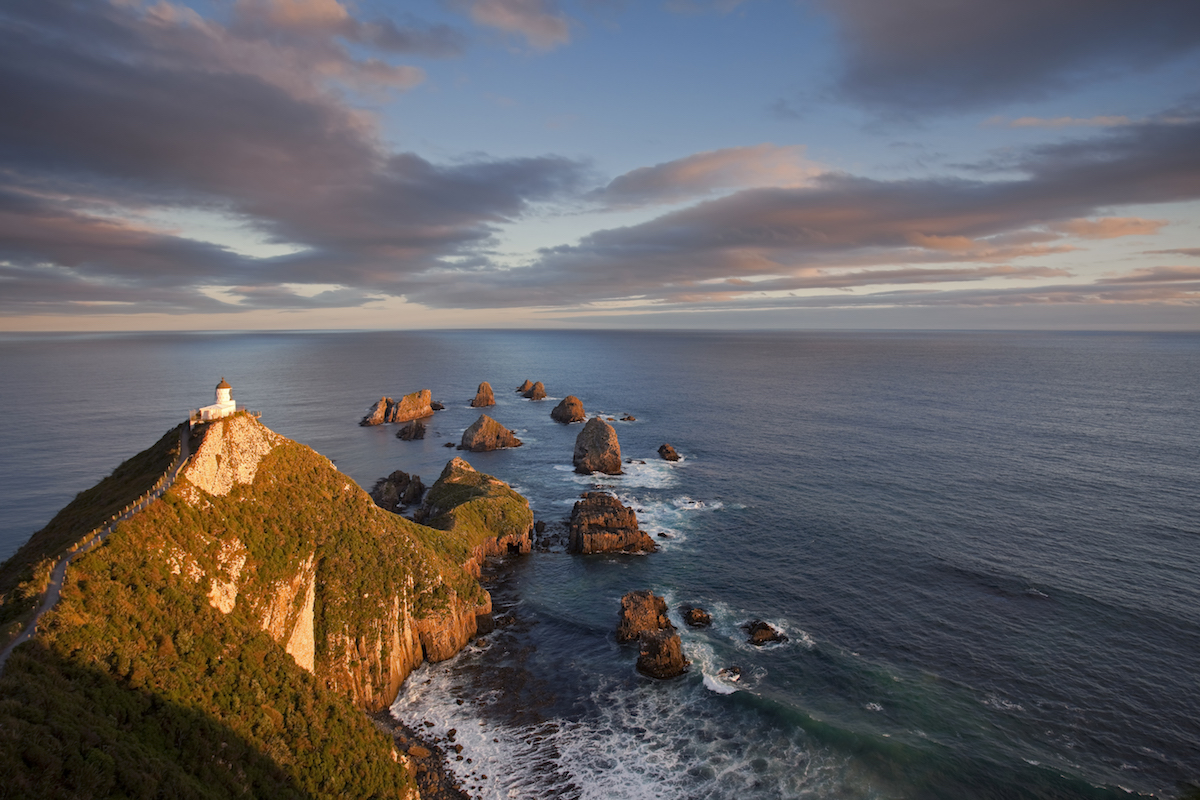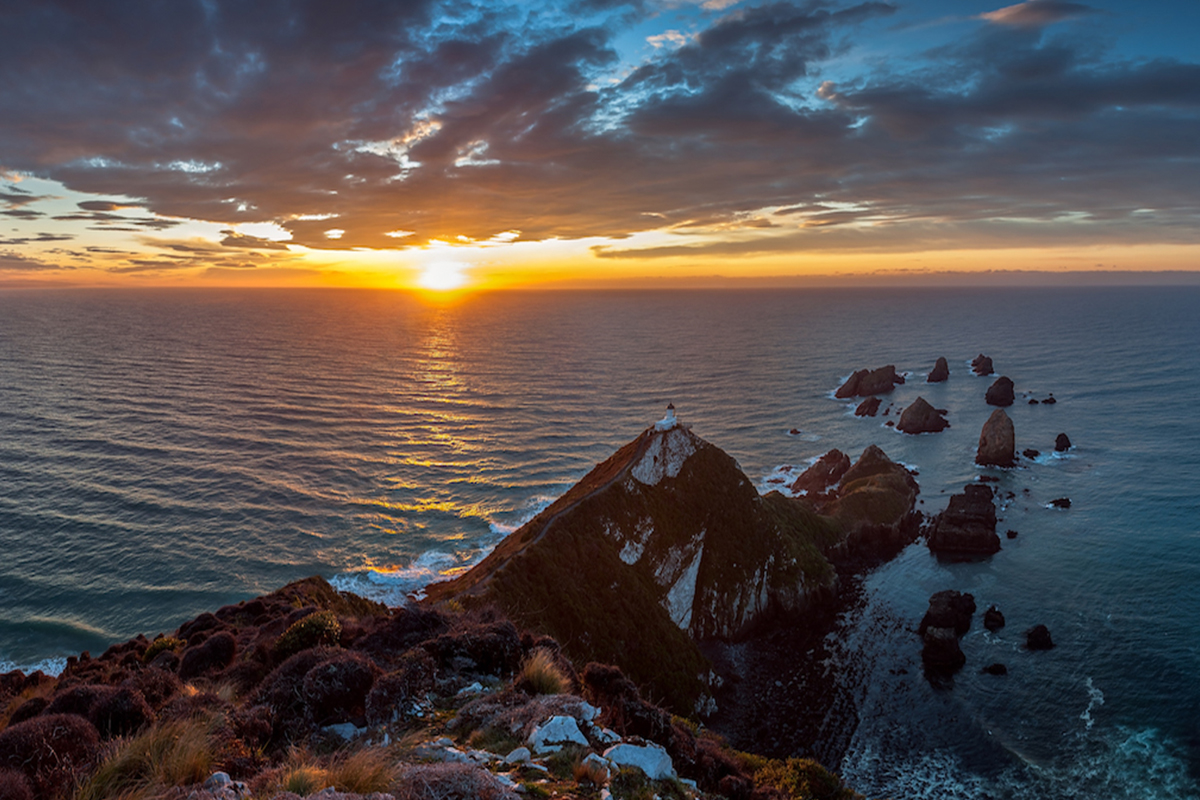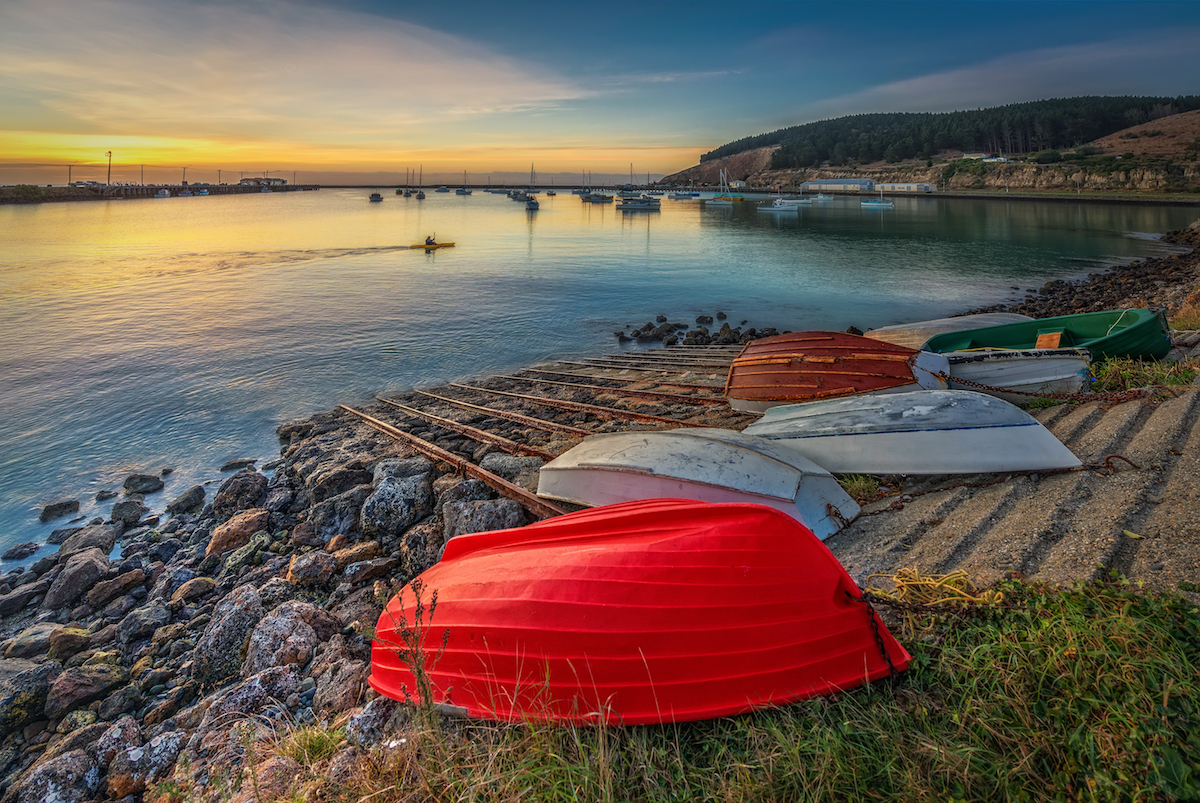 "Every so often when you're riding, you get a moment where everything's perfect and you actually feel like you're flying," says Mike Rose of Paradise Motorcycle Tours NZ. "It happens more in New Zealand than any other place in the world." 
The deep south
My destination is Invercargill, the southernmost city of New Zealand and hometown of the late and great Burt Munro – played by Sir Anthony Hopkins in the 2005 film The World's Fastest Indian. Munro's famous Indian motorcycle now rests along with 40 other vintage bikes at E. Hayes & Son, a hardware store on Invercargill's main drag. The holy grail of motorcycling, it's not to be missed.
Established by Scottish sealers in the early 1800s, Invercargill is full of surprises, like the Bill Richardson Truck Museum (a giant private collection of restored cars and jalopies), 5 world-class golf courses and rows of Victorian mansions cut straight out of The Tudors. 
"There's a lot of money here but you'd never know it," says Ray Winter of the Safari Lodge,
an African-themed B&B. "You'll see millionaire farmers shopping in gumboots who still work
the land even though they don't have to. People are pretty down to earth here."
From Invercargill I veer east toward the Catlins, an off-the-beaten-track wilderness area only recently discovered by the throngs of self-drive holidaymakers who visit New Zealand in the summertime.
My route takes me along a rugged windswept coastline interspersed by lonely lighthouses, wetlands and estuaries swarming with birdlife, temperate rainforests, and Purakaunui Falls, a fairytale waterfall with 3 distinct tiers. 
I follow Highway No. 1 north along the east coast to Dunedin. Once New Zealand's largest city, it's now a university and tourist town that, like Invercargill, has a distinctively Scottish veneer. It's home to the island's famous Speight's Brewery, where tours run every 2 hours and, in the warmer months, are well capped off with a Speight's apricot Summer Haze.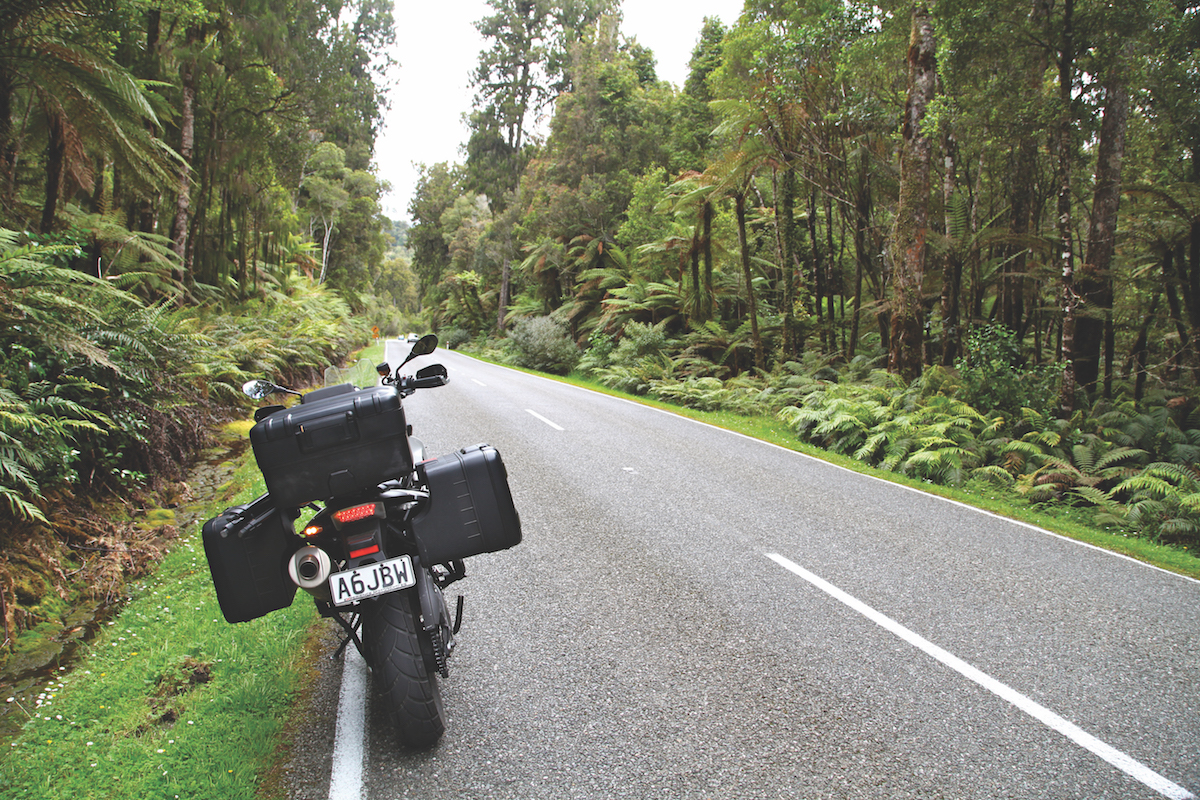 Here, you'll also find Baldwin Street, one of the world's steepest roads, climbing 47 metres from the valley floor at a gradient of 35%. As I ride up it, I get that feeling of being on a rollercoaster, when your stomach is in your mouth. 
Fast facts:
New Zealand is home to the giant weta, the heaviest insect in the world. Weighing up to 70 grams, it is heavier than a sparrow, and looks like a giant cockroach. The arthopod is an example of the biological phenomenon of island gigantism.

There are hundreds of enchanting old hotels in New Zealand, but Larnach Castle stands out. An hour's ride from Dunedin at the end of a ceaselessly twisting road that climbs to the Otago Peninsula's zenith, it was built in 1871 by William Larnach, a banker from Australia.
Following a series of scandals and tragedies that culminated in Larnach's suicide, the castle fell into disrepair until it was bought on a whim by the Barker Family of Auckland during a South Island road trip in a Kombi van 50 years ago.
"It took a long time to open all the doors when we bought it," recalls matriarch Margaret Barker. "There were jars full of keys – most of which didn't open anything. And the place leaked like a sieve. We had water everywhere, except in the kitchen and bathroom where we needed it."  
Escape from the castle
Early the next morning I continue north, the air tainted with the odour of tar as a light drizzle coats the road. After the super-tight turns of the Otago Peninsula, the smooth highway offers welcome relief.
When the road temporarily tightens and diverts into a set of hills, I arch into the first switchback with a peg-threatening lean only successive days of fast riding can breed. I never want it to end.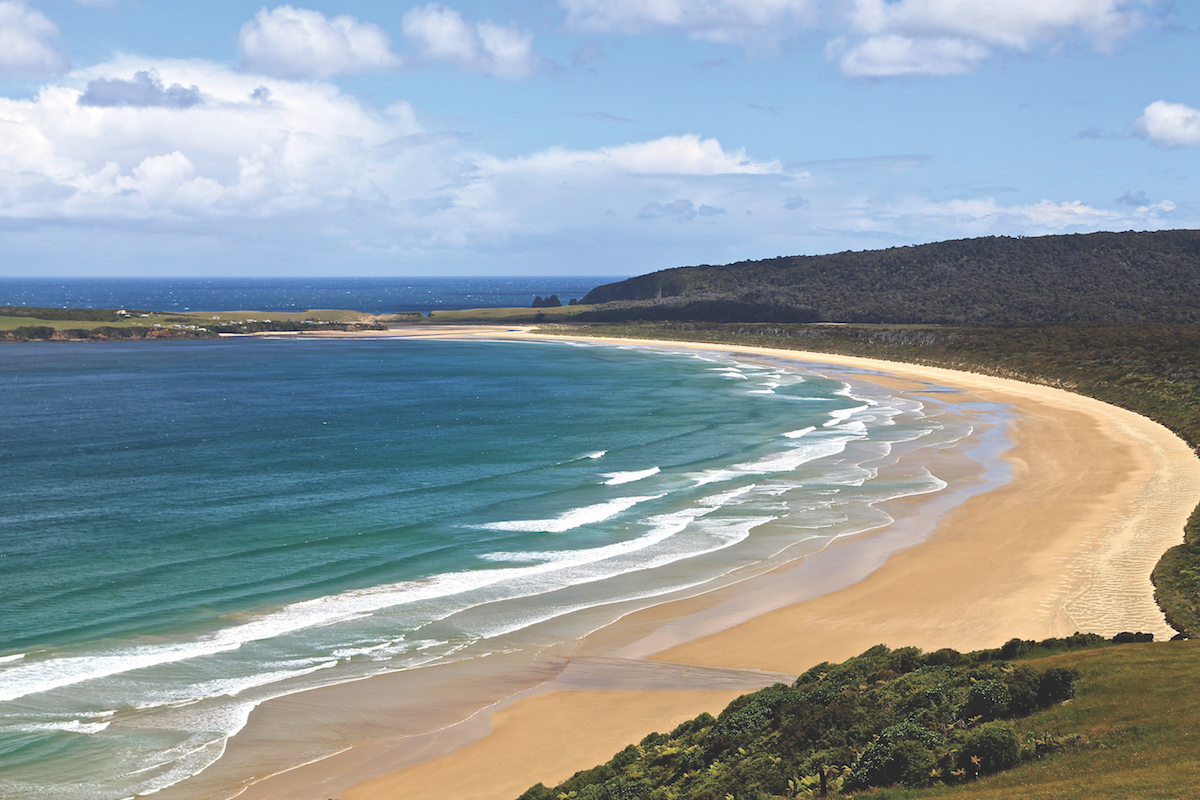 Lunch is at Oamaru. Often overlooked, between Dunedin to the south and Christchurch to the north, Oamaru's historic port-side district could double as a set for a Charlie Chaplin movie: a cobblestoned, time warp of a place where stores sell boiled sweets, possum-fur slippers and hand-bound books, and horse-drawn carriages punt for dollars from visitors.
Oamaru is also famous for its beachfront amphitheatre where a colony of the world's smallest penguins comes ashore every evening at 9pm. According to the pin board in my hotel lobby, the tally of blue fairy penguins that had beached the night before was 37.
I'd love to hang around for the penguin parade, but by the time they surface I'll be more than 170 kilometres north-west at Lake Tekapo in the South Island's geographic heart. From there I'll take the Lindis Pass, onto the Glacier Highway aka the Ice Run, before cruising the West Coast up to Westport and cutting back across Arthurs Pass.
A succession of sweeping corners and hairpin turns that curl up on each other like an asphalt stairway to heaven until the finishing line at Christchurch. Yet for now I jump on my bike, twist the accelerator and pitch forward giddy with speed and the inimitable freedom of riding solo along this single, divine road.      
The Burt Munro Challenge
Every November, thousands of motorcyclists from all around New Zealand ride to Invercargill for the Burt Munro Challenge. The Burt combines 7 forms of racing: beach, circuit, street, long track, sprint, hill climb and speedway.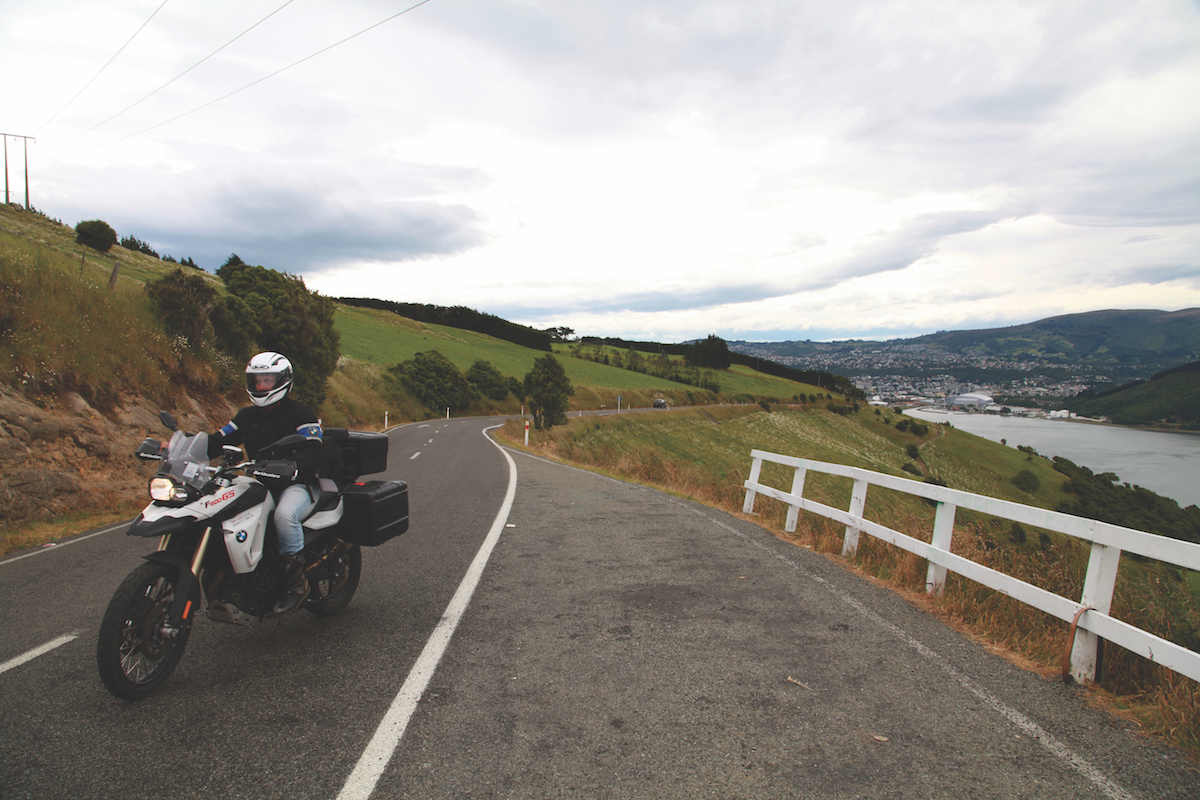 Add live music, food, camping and Invercargill's famous hospitality, and you've got one of the most colourful motorsport festivals ever. The next Burt Munro Challenge takes place 8–11 February 2018.
DIY NZ
There are dozens of companies offering motorcycle tours here, though none have better reviews on Tripadvisor than Paradise Motorbike Tours NZ. "We started this business because we saw a gap in the market in terms of good quality bikes and excellent customer service," says owner Mike Rose.
Their 11-day self-tour of the South Island starts at NZ$3,930 per person for a couple sharing a mid-size touring bike with B&B accommodation; and up to NZ$10,485 for a solo rider on a full-size tourer with accommodation in 4- and 5-star hotels.