On top of the world: Fiji
When life in the busy lane becomes all too much, some Fiji time can put everything back into perspective.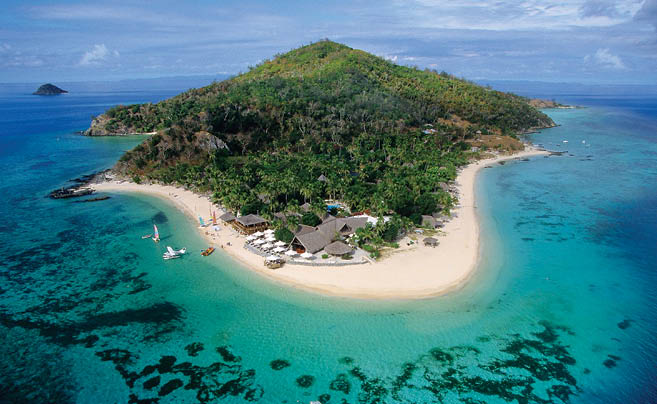 Fiji is an archipelago of more than 332 islands, so there are many options when it comes to planning a break from the craziness of corporate life. There are plenty of islands with five-star couples-only retreats, such as the famous Tokoriki and Matamanoa Island resorts, but let's face it—when you're running a business or busy making your way to the top, it's easy to end up spending more time at work than at home with your family, so some holidays need to be kid-friendly. And to be kid-friendly, can mean bypassing the best five-star resorts, which are filled with parents who have left their kids at home, and don't want yours within earshot.
When it comes to taking the plunge with children on a luxurious resort holiday, you need to get a few things straight. Firstly, there must be an adults-only pool and relaxation zone because, even though the kids are with you, they don't need to be around you 24/7. You also need a great kids club, round-the-clock nannies, good food for the family and some fine dining to boot.
We recently had the time of our lives in Fiji—with the kids in tow—on Fiji's Coral Coast and Castaway Island, which is a pristine private island that is home to a four-star resort. It looks like Gilligan's Island, with its 174 acres covered in rich, tropical, flower-filled rainforest and gardens that people have been tending to for almost 50 years. It's surrounded by white sand beaches and the vibrant, thriving coral reefs that the South Pacific is renowned for, and there are no vehicles.
The sky was so blindingly blue and clear as our boat headed towards Castaway Island's shore that it was hard to tell where the ocean started and where the sky began. The soothing melodies created by ukuleles, mandolins, and guitars travelled out to us on the breeze, and as we cruised closer we could hear the group of smiling Fijians all huddled together on the beach singing out: "Welcome home!" "Bula!" As most people know, you can't go anywhere in Fiji without being saturated in loving bulas, which means everything from 'hello' and 'hope you're well', to 'have a great day' and 'be happy'. "Welcome to our Castaway Island family!" they sang out.
You can download the full article below…