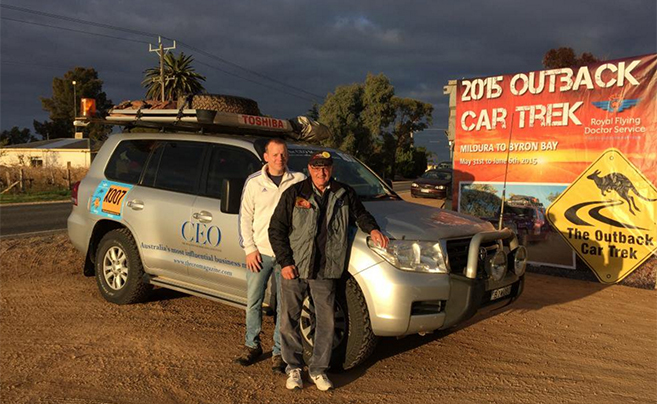 The CEO Magazine can officially confirm that our CEO and Founder, Chris Dutton, will be helping to raise money for the Royal Flying Doctor Service by participating in the 2015 Outback Car Trek.
For the last 25 years, the Outback Car Trek has travelled across the harshest terrains possible in Australia to raise money for the RFDS. This year's trek is conducted over seven days and will leave from Mildura in Victoria on Sunday morning on May 31 and travel via four states to Byron Bay on the far North Coast of NSW, arriving on Saturday afternoon June 6th.
The Royal Flying Doctor Service (RFDS) delivers emergency and essential health care services to the people who live, work and travel in regional and remote Australia. From humble beginnings 86 years ago with one doctor, one pilot and one leased aircraft; the RFDS has grown to today include 63 aircraft and almost 1,200 staff stationed at 21 bases across Australia.
The CEO Magazine is proud to support such a fantastic organisation.