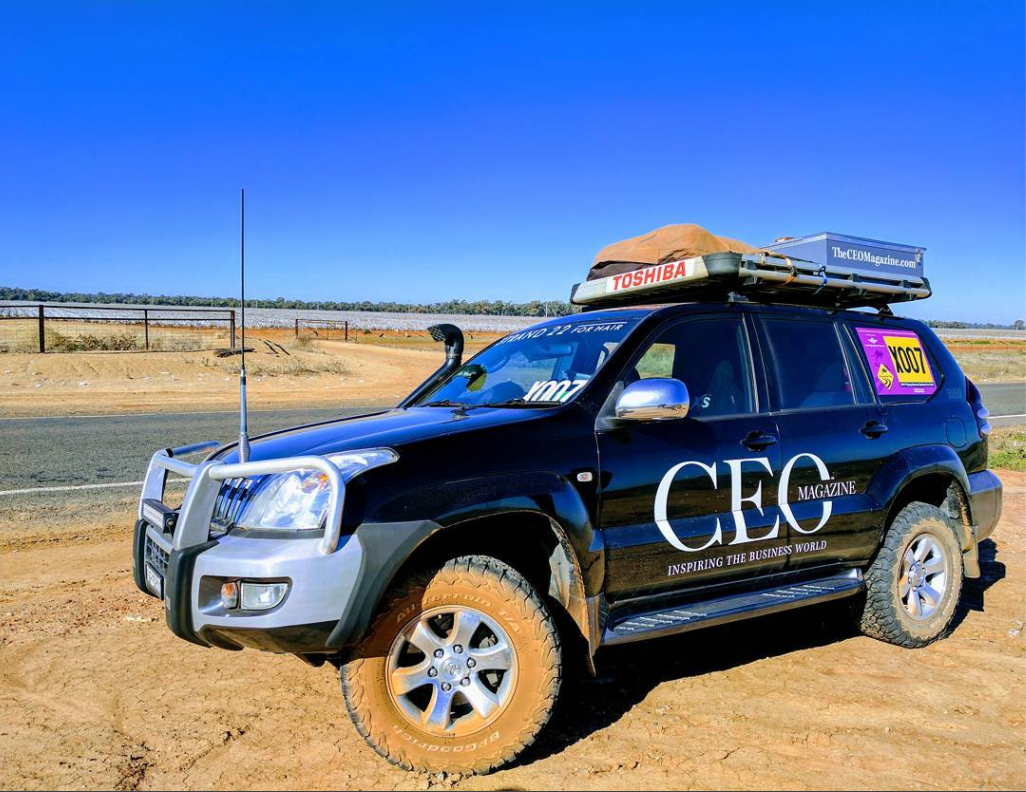 Now in its 28th year, the Outback Car Trek has raised over $25.5 million for the Royal Flying Doctor Service of Australia. The CEO Magazine has proudly supported these efforts for the past three years. Chris hit the dusty trail in both 2015 and 2016, and this year, he and the trusty CEOmobile have gone back for more.
Each June, trekkers make their way across the outback visiting parts of Australia most people never get to see. The older 2WDs are specially strengthened to withstand the demands of outback driving. Part of the trek's charm is bumping along dirt roads, farm tracks and trails that don't get a lot of maintenance.
Along the way, participants have heaps of fun and get to travel to some of the most remote and beautiful parts of Australia. They contribute positively – both financially & socially – to the communities visited. And, most importantly, they raise vital funds for the Royal Flying Doctor Service.
Since 1928, the RFDS has provided much-needed health services to remote and rural Australia. It's one of the largest aeromedical organisations in the world that enables extensive primary health care and 24-hour emergency services to be delivered to people over 7.3 million square kilometres.
The 2017 trek kicked off in Griffith, NSW, on Sunday 4 June. Trekkers have been making their way across NSW and Queensland, taking in an astoundingly diverse array of scenery – from the dry, dusty desert to cotton fields and cereal grain farms to the NSW north coast. They've also made a couple of special stops, dropping in at an RFDS clinic in the opal-mining town of White Cliffs and stopped by for morning tea with the kids at Enngonia Public School, near the Queensland border.
The trek winds up in Port Macquarie on Saturday 10 June. To donate to this worthy cause, head to the Outback Car Trek's fundraising page.