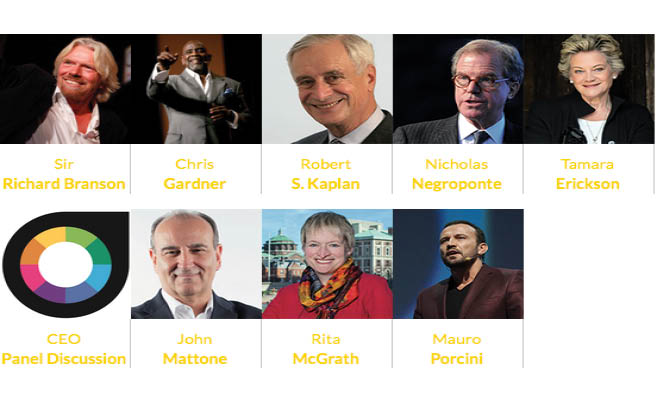 The CEO Magazine has just arrived at the World Business Forum (WBF) in Sydney to draw inspiration from leading CEOs and brilliant business minds who are gathering to set the agenda for the future of business.
Sir Richard Branson — who will feature on the August cover of the Australia & New Zealand, Europe, and India issues of The CEO Magazine, in addition to the September issue of the South East Asia magazine — will be speaking at the event to provide valuable lessons to participants about great management.
Chris Gardner is another impressive entrepreneur who is travelling from the United States to speak at the WBF. He is the author of New York Times bestselling biography The Pursuit of Happyness, which was the inspiration for the acclaimed movie of the same name. He will be talking about the time he spent homeless with his young son, and the lessons that period of his life taught him.
The CEO Magazine will be speaking to Chris Gardner later today, and will be bringing you his incredible story of perseverance, which will be the cover story across all of its titles in December.
The CEO Magazine will be filming its interview with Chris, and the video will be released at the upcoming 2016 Vinnies CEO Sleepout.
Tomorrow at the WBF, The CEO Magazine will speak to John Mattone about his 2013 best-seller, Intelligent Leadership, and his 'Leadership Maturity Model', which has earned him recognition by The Thinkers 50 as one of the world's top 10 leadership authorities and top 20 executive coaches. His story will be featured in the September issue of The CEO Magazine Australia.
This year's WBF is all about being a story maker, rather than a story teller. The CEO Magazine is looking forward to hearing from world-class story makers about dealing with the challenges of today's global business environment.
---
About the World Business Forum
The World Business Forum has run for 11 years and continues to be an important inspiration for leaders looking to build better businesses and a better world.
This year, the World Business Forum is being held at The Event Centre at The Star in Sydney on 25-26 May 2016.