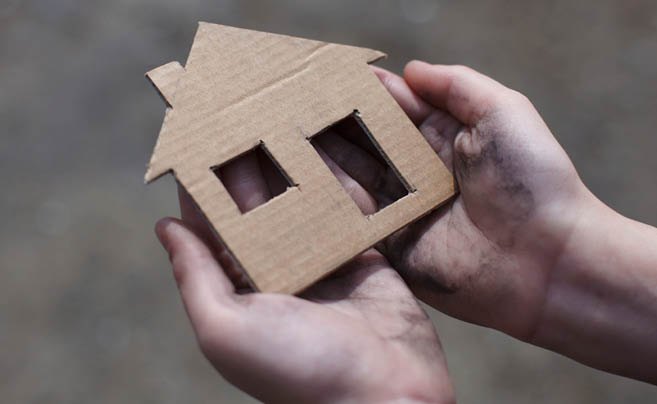 Michelle Hespe, The CEO Magazine's Editor in Chief, is about to find out first-hand what it's like to spend a night sleeping rough on Sydney's streets.
Being part of the 2016 Vinnies CEO Sleepout — run by the St Vincent de Paul Society — is a challenge that Michelle has accepted on behalf of The CEO Magazine. The event aims to raise awareness of the conditions experienced by the nation's homeless, and help to break the cycle.
Michelle is calling for donations from generous individuals before she spends a winter's night sleeping out with only a sleeping bag and a piece of cardboard alongside more than 1,200 dedicated CEOs.
Determined to brave the cold — and potentially wet — conditions, Michelle says, "Homelessness is on the rise and I feel compelled to do what I can personally to help Vinnies fight this issue."
On any given night in Australia 105,237 people are experiencing homelessness. A large percentage of those people are women and children who have been affected by domestic and family violence.
Despite efforts to address the problem, 1 in 5 people are still turned away from accommodation at specialist homelessness services because of a lack of resources.
"For me, the sleepout will come without the despair, sadness, violence, and isolation that is often tied to the experience of homelessness," says Michelle.
You can make a donation to support Michelle through the 2016 Vinnies CEO Sleepout website here: https://www.ceosleepout.org.au/ceos/nsw-ceos/michelle-hespe/
Michelle also invites you to an event she's hosting at the Neutral Bay Club on 5 June 2016. There will be a BBQ, jumping castle, barefoot bowls and more; all to raise money for the 2016 Vinnies CEO Sleepout.
"Even $5 will pay for a bed for the night, or a nice dinner for someone on the street," Michelle says. "We can all make a difference this winter, and it's going to be a cold one."
"Your support means more than you or I will hopefully ever know."
---
About the CEO Sleepout
With the help of Vinnies, business associates, volunteers and his family, local business leader Bernard Fehon held the inaugural Vinnies CEO Sleepout event on 21 June 2006 at Sydney Olympic Park in Parramatta.