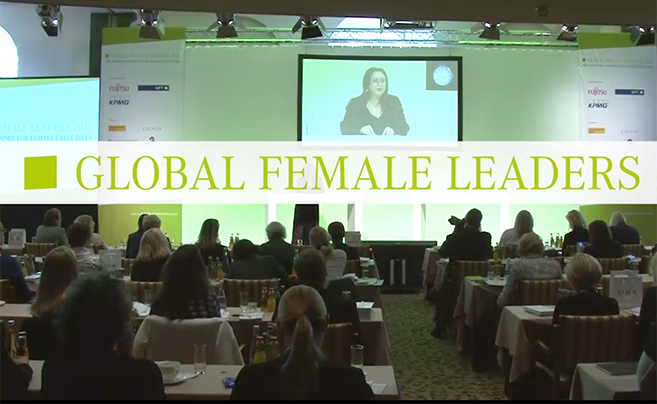 The CEO Magazine has been invited to attend the third annual Global Female Leaders Summit in Berlin from 17–19 April 2016. The world's most forward-thinking leaders will gather for the three-day event to discuss global challenges, from the vital questions concerning the world economy to initiatives which demonstrate exemplary actions in times of crisis. It directs attention to new markets and fields of action for companies and regions, enables the joint exploration of visions and strategies, and extends the boundaries of previous knowledge.
The summit will feature over 50 inspiring speakers who will deliver influential keynote presentations, thought-provoking executive panel discussions, and interactive think-tank workshops.
A key highlight will be an address from Baroness Catherine Ashton of Upholland who is  recognised for her diplomatic role as High Commissioner for the Union for Foreign Affairs in Croatia and Serbia, as well as her successful Chairmanship of the historic P5+1 nuclear negotiations with Iran.
Michelle Hespe, Editor in Chief of The CEO Magazine comments:
Foreign policy is a complex, ambiguous, and volatile environment, and our team looks forward to hearing Baroness Catherine reveal personal insights from her experience in international negotiations."
In another session, Google's Global Lead for Change and Transformation Kim Wylie will discuss digital change. As an expert in digital transformation and organisational culture, Kim will share advice on how to embed change with an organisation to ensure it can survive and thrive.
Six focus areas will drive the agenda for the summit:
A changing society
Global economy and finance
Geopolitical risk
Digital transformation
Disruptive technologies and innovation
Future workplace and talent management
The Summit is limited to 300 senior leaders and provides a format where they can discuss current economic challenges and explore trends shaping tomorrow's business world.
---
About Global Female Leaders Summit
The Global Female Leaders Summit brings together high-achieving leaders from all over the world. It gives focus to new ways of thinking and presents aspects we think we already understand from a new and unfamiliar perspective. The Summit enables women to start a dialogue; women who shape their societies and their organisations—women who make their mark.
For media enquires please contact:
Silke Radeck
Communications Manager
Management Circle AG
+49 6196 4722 – 613
silke.radeck@managementcircle.de