---
48 hours in Munich
From fine food and fast cars to Bavarian culture, a weekend in Munich won't disappoint.
Visit a palace to admire classical music and baroque style
Nymphenburg Palace (Castle of the Nymph) is a sprawling baroque estate. It was an elaborate gift from the Bavarian Elector Ferdinand Maria to his wife Henriette Adelaide of Savoy when she gave birth to their son and heir Max Emanuel in 1664; and became the summerhouse of the rulers of Bavaria. Made up of the stunning park and gardens, the grand main structure, as well as a number of smaller garden pavilions, it's one of the more renowned palaces in Europe.
Extravagant and richly detailed, the buildings and garden paint a fascinating picture of royal life, with each family leaving its mark on the palace over a period that spanned close to 200 years. Don't miss the silvery-hued rococo-period interiors in the Amalienburg hunting lodge. It has stunning, intricate details on every surface and is also home to the exquisite mirror room. Today Nymphenburg also plays host to classical music concerts; a worthwhile way to experience this beautiful palace.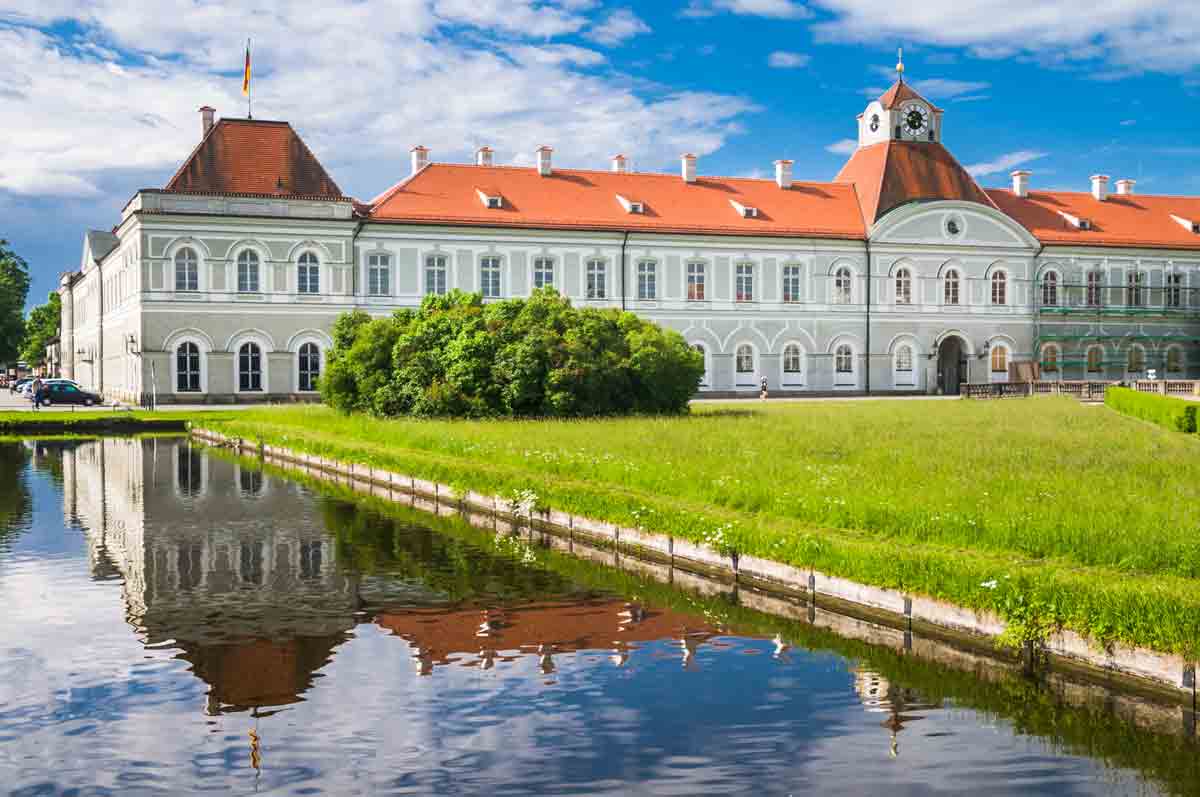 Walk around Munich's enormous English Garden
With its expansive grassy parks, lush forest with shady paths, beer gardens, and even a river running through it, Munich's stunning Englischen Garten is an enjoyable way to spend some time among nature while in this city. At an incredible 365 hectares, it's one of the largest city parks in the world and a popular place for locals to soak up some sunshine, picnic with friends, and play sport in its wide-open spaces.
An unexpected pursuit for a German city, surfing is also popular here — venture to the southern edge to see surfers taking turns diving into the water to ride the river's standing wave. At the other end of the park is the pretty Kleinhesseloher See lake, and perched on its edge is a top spot for refreshment, Seehaus. At this traditional lake house with a sprawling beer garden, patrons can enjoy Munich's legendary brews and a Bavarian meal (or giant golden pretzel) while sitting in the sun overlooking the picturesque water.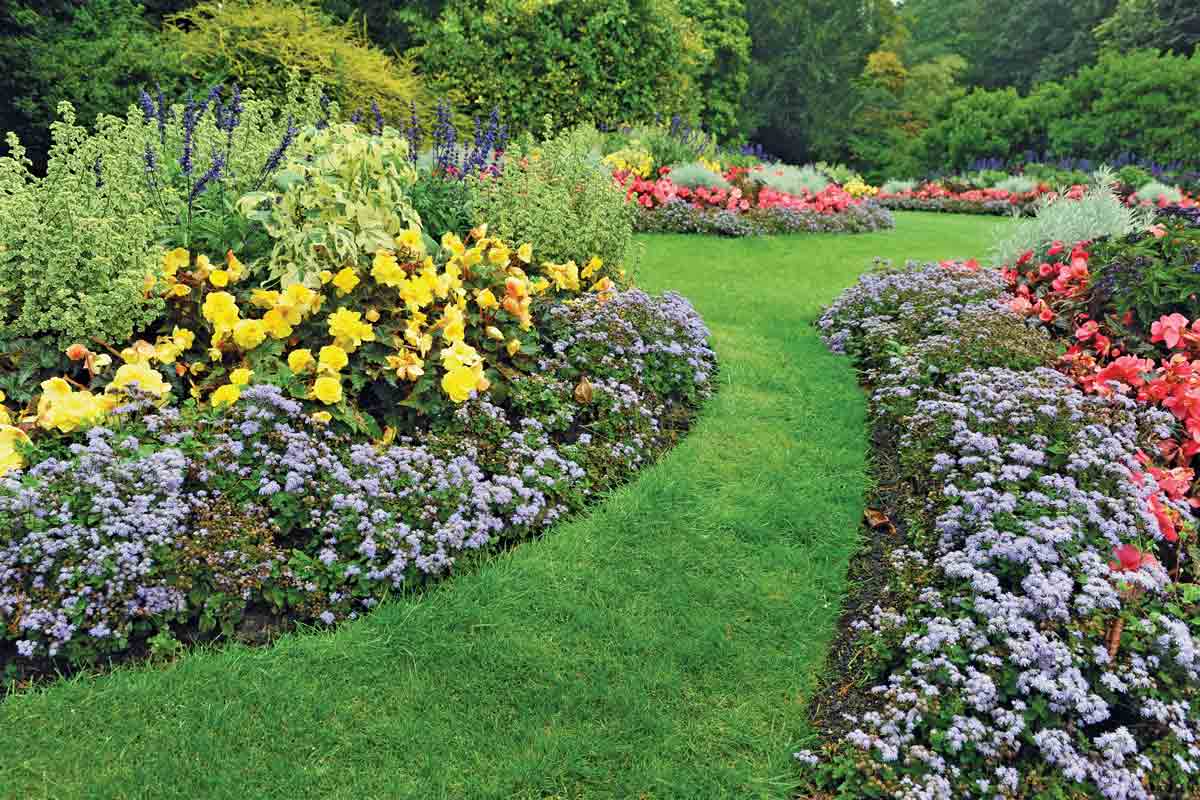 Take a seat for an unforgettable dining experience 
Praised in the Michelin guide year after year, Tantris restaurant is a must-do dining experience in Munich. Housed in a bold architect-designed building, the visual delight extends to its classy retro interior, as well as its delicately presented dishes. A red and black colour scheme, oriental sculptures and creative lighting evoke a glamorous Asian vibe — a far cry from the typical dining offerings in Munich — while seafood dominates the menu.
Highly regarded chef Hans Haas's produce-driven classics hit the spot time after time at Tantris, which has held two Michelin stars since the 70s. There are private dining rooms as well as tables in the garden salon available at this restaurant, which is also noted for its outstanding wine list and internationally experienced sommelier.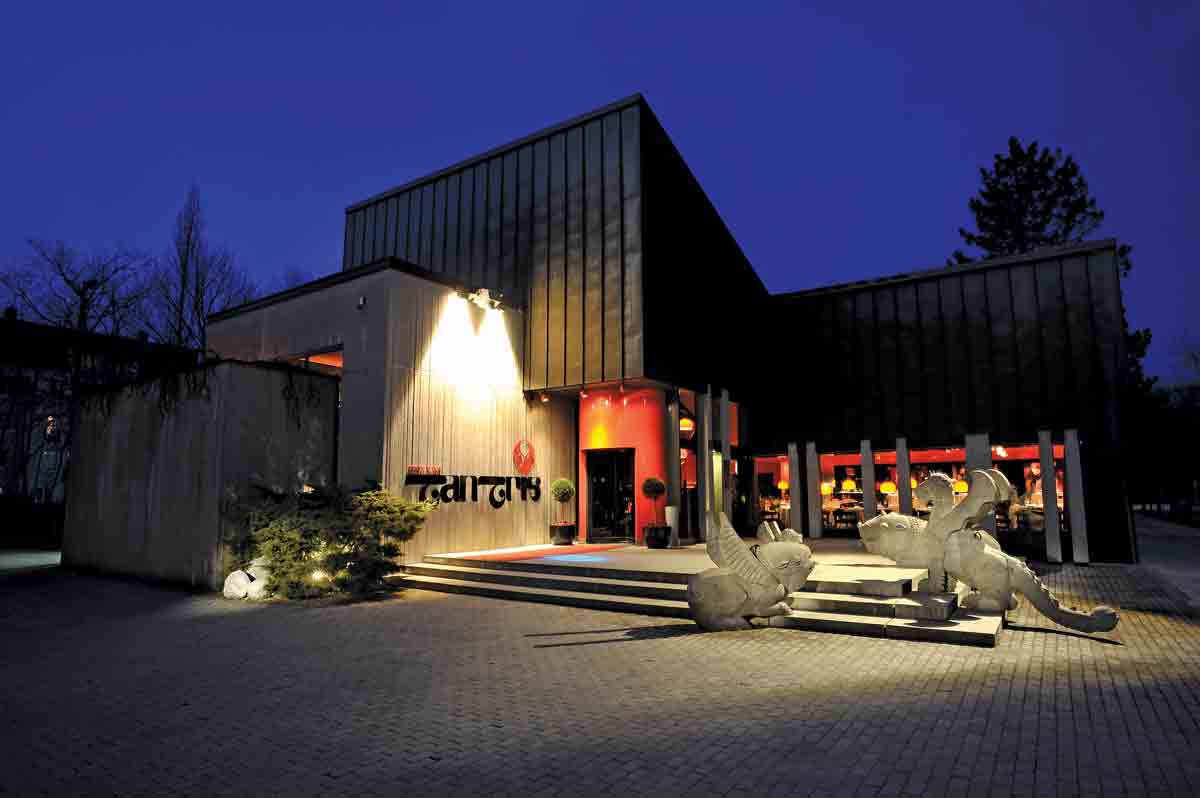 Immerse yourself in the world of BMW
Munich's BMW Welt is a multi-use exhibition centre dedicated to the shiny world of the renowned Bavarian car company. Its state-of-the-art building appeals to car buffs and fine-design lovers alike. BMW Welt is home to regular exhibitions on engineering, innovation, technology and design, together with lifestyle, business and culture, as well as hosting numerous events such as jazz awards and family-friendly festivals. The centre's plaza is a highlight — the 120-metre-long exhibition displays an array of BMW models.
Having learned about the precision, technology and engineering that goes into each car, it seems only fair that BMW Welt would allow you to get behind the wheel of one. Vintage, classic and new models are available to take for a drive. Pick out your dream BMW and take it out on the 'Bavarian Adrenaline' route for a bit of self-drive sightseeing. And if you're after a more historical overview of the 100-year-old company and its vehicles, the neighbouring BMW Museum has a fascinating collection of exhibits and a tour.