Emma Wheaton
Emma Wheaton has worked as a magazine journalist and editor for a variety of print and digital publications covering business, lifestyle, design and travel for the past 10 years. Born and raised in Sydney, she is now living in Stockholm where she is the Managing Editor for The CEO Magazine EMEA.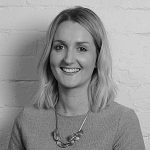 Emma was previously Editor at CMMA where she worked on branded print and digital publications for the likes of Nikon, STA Travel and Good Chef Bad Chef. Prior to that, she was Deputy Editor of Grand Designs Australia, Home Design and Outdoor Rooms magazines and Deputy Editor of Edge's inflight magazine division.
As Managing Editor at The CEO Magazine EMEA, she is looking forward to crafting stories on businesses, people and places from the Stockholm office.