Brent Churchill
Brent is a high-level business executive with over 20 years' consulting experience for a diverse range of companies in Australia, the UK, the Middle-East and Asia.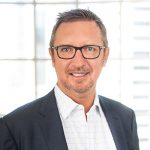 In his role as CEO and Co-Founder of Enlighten, Brent has been the keystone in focusing the company on delivering hard bottom-line value to clients and partners.
Brent also specialises in business transformation, change management and strategic thinking. He is passionate about disrupting the status quo and unlocking business value to create sustainable results.