Helen Hawkes
Helen Hawkes is one of Australia's foremost lifestyle journalists, having been published through newspapers, magazines and digital sites in Australia and the United Kingdom.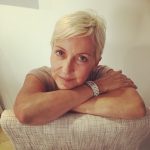 She specialises in health and wellbeing, and social and business trends and has written for titles ranging from LUXURY and Life & Leisure at The Australian Financial Review to INTHEBLACK and Vogue Australia and as well as managed custom projects including a book on Brisbane for delegates and media at the G20 Summit.
Helen is also a qualified counsellor and wellness coach and author of two books: Sex, Optimism and Surviving the 21st Century (Harper Collins), published in Australia and New York, and Slow Sydney (Affirm Press), which is held in the national library system.
You can find her at helenhawkes.org