Stephen Corby
Stephen has worked for newspapers, magazines and websites in Australia and England across a career spanning 24 years and was formerly the Editor of both TopGear Australia and Wheels magazines.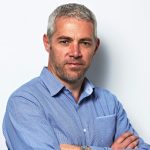 Stephen Corby has been writing for fun since he first picked up a pen, and taking it seriously since his Fifth Grade teacher told him he'd be a journalist one day. He only very rarely wishes his Fifth Grade teacher had told him he'd be rich and famous instead.
First car?
It was actually a motorbike, which is why I love the X-Bow so. My first car was a truly embarrassing Ford Escort panel van, with a mattress in the back only just big enough for a Hobbit to sleep on.
Who inspires you?
Jeremy Clarkson, because he writes 5000 words a day, and gets paid a million dollars for each of them. (But seriously, Ian McEwan, Nick Hornby, Bill Bryson and Douglas Adams, because they write like they're enjoying it.)
Best habit?
Being my own fiercest critic.