Steve Bennetts
Steve Bennetts is the Employee Experience Subject Matter Expert at Qualtrics. Steve has significant expertise in employee experience and human-centered technologies.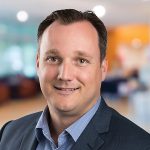 He has successfully led teams of psychologists and professionals focusing on positive client experiences and excellence in service delivery, and has more than 15 years' experience in people analytics and building employee experience programs for some of the world's largest brands.
Prior to Qualtrics, Steve worked as a General Manager at Chandler Macleod for Innovation and Client Services and also as a principal consultant at Sentis.