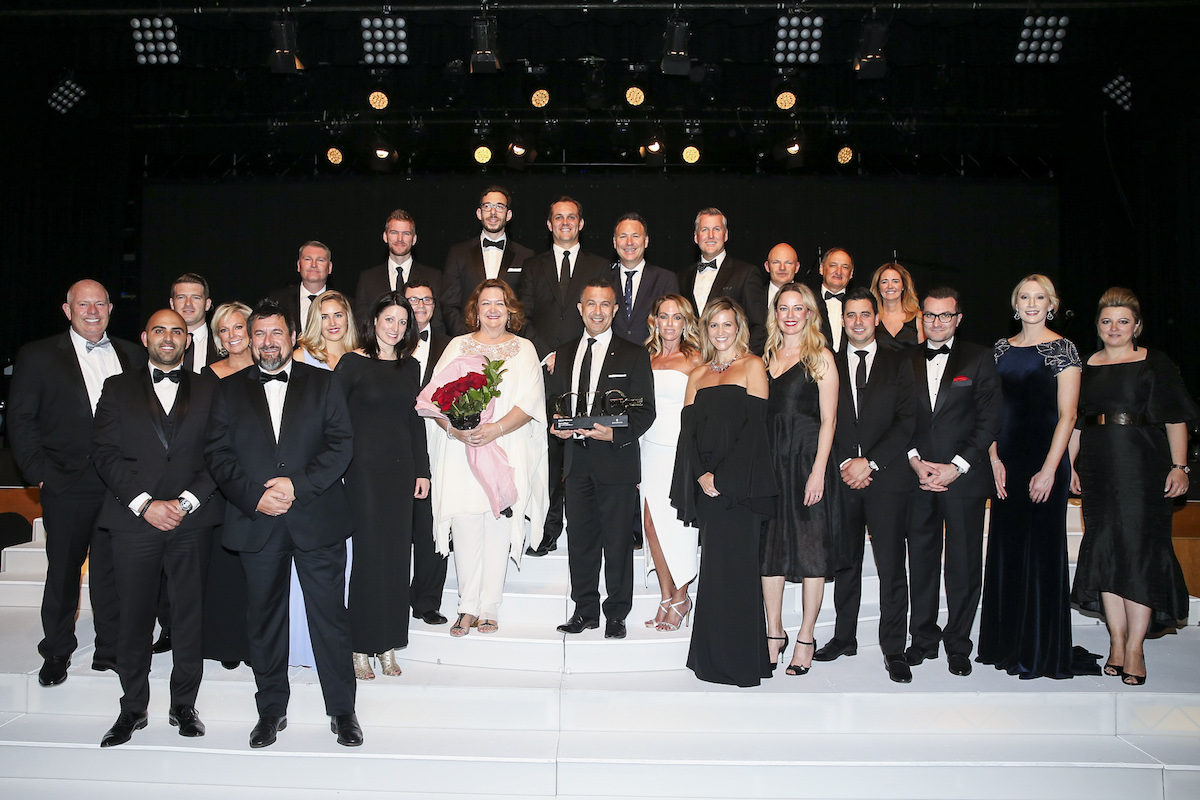 Our experienced judging panel of 10 had a mighty challenge on their hands to determine the list of 105 finalists, and then ultimately the winners of each category, including the much anticipated CEO of the Year Award – an extremely close race this year with only a few points separating the top three finalists.
However, you can't argue with the statistics, and SBS's Michael Ebeid just pipped the other contenders at the post to be crowned CEO of the Year.
Runner-up was Jason Dooris whose accomplishments can't be overlooked. The CEO of Atomic 212° had an outstanding year, leaving the judges with a tricky decision to make. Through a transformation of his company's business model, Jason was instrumental in helping Atomic 212° achieve a phenomenal revenue increase. Additionally, the creative media business saw higher levels of client and staff retention under Jason's watch.
"It's a great honour," he said upon accepting the award. "I was a runner-up [!in!] two years ago and it's great to see how the event has grown. To receive this award is a reflection of the great work – and the hard work – that the people in our business have done. It's a fun night as well."
Roy Hill CEO Barry Fitzgerald also received a special mention in the major category, getting the Highly Commended award. It was Barry's second win of the evening, after taking out Energy and Resources Executive of the Year earlier in the ceremony.
Barry heads up the A$10 billion iron ore mining project Roy Hill in Western Australia and, from day one, he has ensured the effective management of its environmental impact, recruitment, contract structure and technology, delivering results on schedule and on budget.
"It's really pleasing," he said. "It's a great reflection of the team. [!to!] the reality is you need three things: you need the opportunity, which I got through our chairman; you need someone at home, which is my wife; and most of all you need the leadership team, who make it easy."
[!img!/]