Can the Internet of Things heal our healthcare system?
Internet of Things solutions for healthcare can help immediately improve patient care, reduce operational costs and drive better asset management.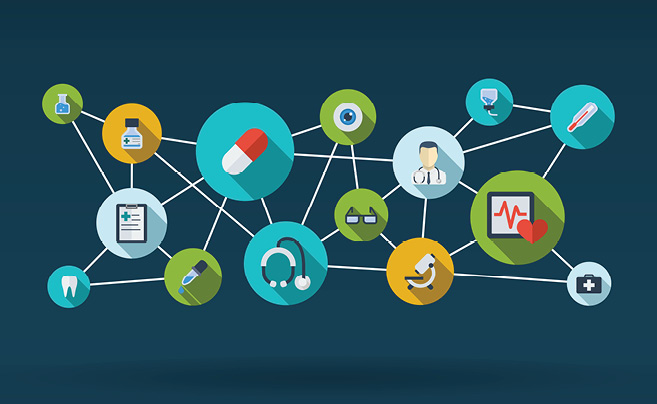 In Australia, as in many developed nations, our economy is under threat. Not just because of sluggish expectations for growth in China, or as a consequence of ongoing geopolitical instability in our region. Not only due to the need to find new jobs as our mining and resources sector aggressively automates operations in the face of lower commodity prices.
There is a pressing and more imminent threat to our economic wellbeing that puts our coveted AAA credit rating at risk. It syphons resources away from educating our children. It stops us from building better transport for our crowded cities, and means we must brace for inevitable hikes in taxes across the board to keep our country solvent.
The threat is our healthcare system.
It is in a sickly state of repair, leaking resources due to poor asset management, suffering from anaemic productivity, over reliant on expensive in-hospital treatments and struggling to leverage technology to make life-saving medicines and advisory services available to the remote and regional communities.
Can we fix it? Yes, with the help of the Internet of Things (IoT), perhaps we can.
What is the Internet of Things?
The IoT is about connecting assets of all kinds — machines, property facilities, networks and even people to sensors and controls, and then intelligently feeding the sensor data into advanced analytics applications and predictive algorithms.
There is no sector more likely to benefit from the IoT than healthcare, yet uptake has been slow to date.
What might help the IoT medicine go down in healthcare?
The IoT can help transform the health sector by enabling patients and caregivers to generate, store, share and action essential health information. This can include patient-reported outcomes and data collected from medical devices or 'wearable' devices. However, there is a legitimate fear among consumers that use of their data in this manner from health and fitness devices may put their privacy at risk.
A 2015 Accenture report predicted that more than 25 million people in the USA — or approximately one in 13 patients — will have their medical and/or personal information stolen from their healthcare provider's digitized records between 2015 and 2019.
Neither government policy nor legislation has yet emerged to deal with this privacy gap, and industry will need to collaborate with government and healthcare stakeholders to design and effectively communicate a workable approach here.
What is the immediate IoT prescription for healthcare?
It will no doubt take some time before all of the privacy and security concerns identified above are fully addressed. In the meantime, we are already delivering a number of IoT solutions for healthcare that can help immediately improve patient care, reduce operational costs and drive better asset management. These include:
Positioning sensors: We are working closely with healthcare institutions to explore low cost, high accuracy, indoor positioning sensors that can increase staff safety, improve patient monitoring, and better track medical equipment. In addition to improving security and asset management, this can allow hospitals to be much more precise about which staff they request to assist with patients in an emergency. For patients, the sensors can also detect falls or prevent them wandering offsite, both of which are major concerns with an aging population.
Digitalized hospital bed sheets: One of the key things for hospitals is that bed sheets can only be used for a finite period or number of re-uses before they must be incinerated. Otherwise they can increase the risk of infections. We work with hospitals to enable identification of bed sheets individually through our built-in digital laundry tags, so they can determine when sheets need to be incinerated.
Enabling rapid shift change for ambulance vehicles: Our IoT solution for the Richardson Police Department in Texas saves it 15 minutes per officer, per shift, in getting their cars out on the road. This may not sound like much, but it means one additional officer per day is out on the streets in that town. The exact same asset identification and management solution can be applied for ambulance vehicles, which have a whole range of mission-critical inventory and supplies that must be onboard before they hit the road, rather than the time-consuming process of manually checking each item is present.
Conclusion
The Industrial Internet Consortium describes a future vision for healthcare where patient-centric and context-aware networked medical systems permeate all care environments, ranging from homes and general hospital floors, to operating rooms and intensive care units. A key to realising this vision is to come up with standardised architectures that balance utility, reliability and safety requirements with those of security and privacy. In the meantime, we can push on with focused IoT efforts that can help us move toward a more sustainable healthcare sector, and reduce its long shadow over our future economic well-being.