Facial recognition payments are starting to take place in a number of countries and likely to be a popular addition to the wearable payments technology that is now widely in use.
With contactless payments being preferred due to the coronavirus pandemic, facial recognition payments are taking off. There is no need to carry a smartphone, bank card, or any form of identification, or even have to enter a pin number.
Facial recognition payments are most widely used in China. In 2019, some 1,000 convenience stores installed a facial payment method and more than 100 million Chinese have registered to use the technology. Alipay, the payment service operated by ecommerce giant Alibaba Group, and its main rival WeChat Pay from Tencent, are powering the trend.
So true. Facial recognition payment is also already implemented.
👇Here in a retail store in Beijing. pic.twitter.com/4jpmXVASnz

— Vannina Kellershohn (@VanninaK) October 24, 2019
"smile to pay" – Alipay rolls out world's first facial recognition payment system at KFC outlet in China. https://t.co/Fm4iZH5dpU pic.twitter.com/ci8qOPvouf

— Sheng Li Digital (@shenglidigital) September 6, 2017
Los Angeles-based tech company PopID is using facial recognition technology to enable customers to pay at restaurants. Its PopPay platform is installed at more than 100 restaurants, including about 35 in Pasadena, California. It advances the company's PopEntry product, which lets people enter a workplace or building via facial recognition.
Spain in Europe is expected to have one of the largest networks of facial recognition-powered ATMs in the world. CaixaBank implemented a face payment program at a Nestlé store in Spain and a restaurant in Barcelona. BBVA started testing a facial recognition payment application for employees to use at cafeterias and restaurants at the Ciudad BBVA office and business conference complex in Madrid. The app is powered through technology from startup Veridas – a joint venture of BBVA and Das-Nano. Restaurant partner Sodexo Iberia is also involved in the project. It is estimated by BBVA that users of the app can save up to 10 minutes at restaurants, and the restaurants also benefit through increased billing from table turnover.
ABI Research forecasts there could be 2.5 million biometric payment cards issued this year, indicating that it could be "the de facto payment type of the future" in the longer run.
"These higher contactless transaction limits are here to stay and could be considered a significant signal of intent that contactless will ultimately become the de facto digital payment type of the future," said Phil Sealy, Research Director Digital Security at ABI Research.
Seoul Metro's Ui-Sinseol light rapid transit line in South Korea has begun testing a facial recognition payment system that allows passengers to pay their fares with no need to tap a smartphone or card, or even take off their face masks, NFCW reported. The payment system, developed by T-Money, has been introduced at access gates at 13 stations along the line. As a user goes through an access gate, they look directly at a screen. Once they have been recognised as the correct user, the fare is automatically deducted from a linked account, according to a report by NFCW.T-Money, a mobility and payment app, allows users to upload a selfie and link it to their chosen payment method.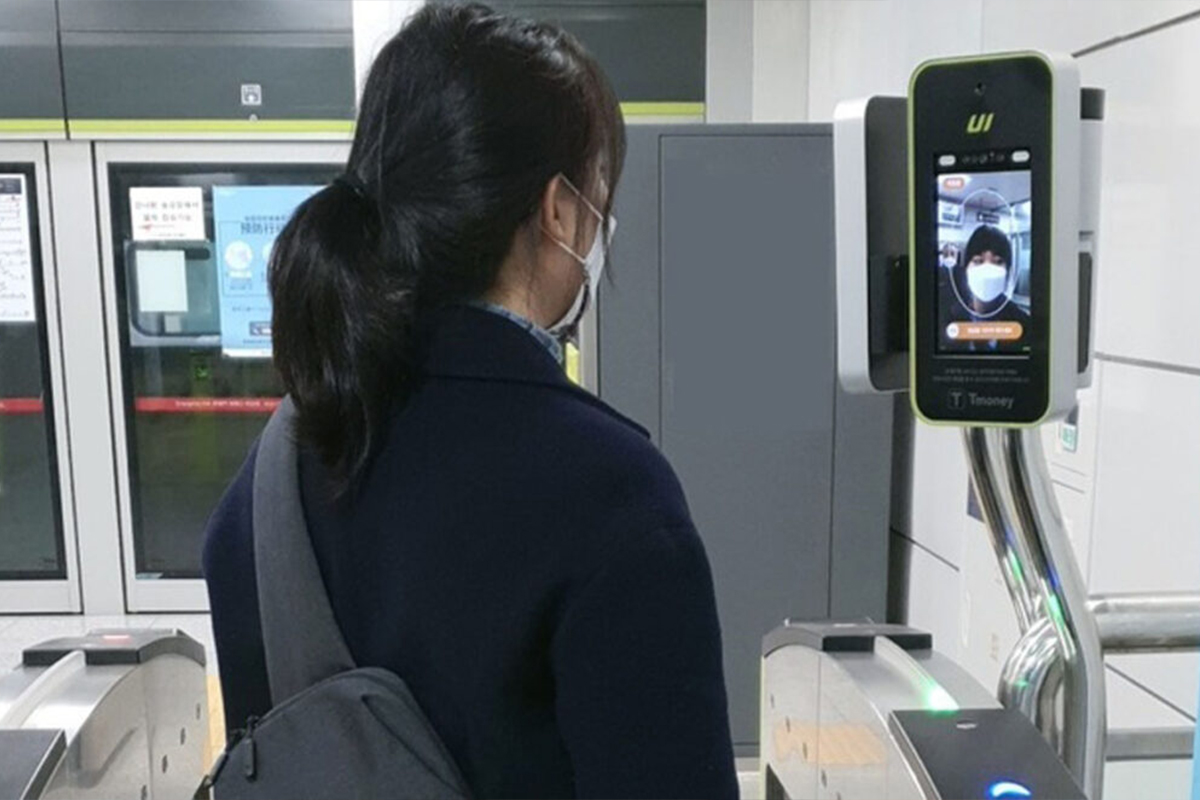 In Israel, startup Preciate's Pay by Face system is already in use in several restaurants at Holon's Azrieli Business Center and is to begin rolling out in several well-known Israeli chains during the coming weeks.