Healthcare's digital disrupters
A global healthcare revolution is causing radical shifts for both doctors and patients in the multitrillion- dollar sector, with innovative firms, both large and small, using the latest technologies to alter traditional ways of doing business.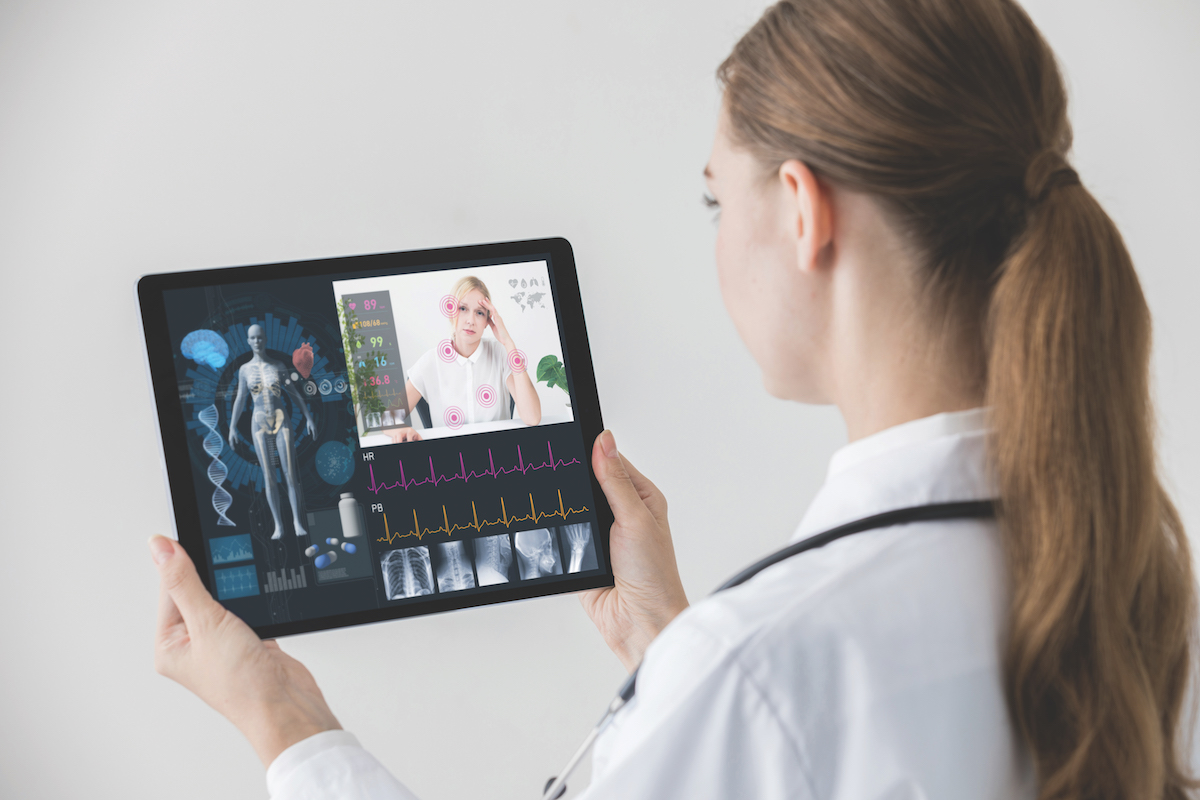 The global healthcare industry is booming. As living standards improve and life expectancies increase, millions of consumers are spending more on staying healthy and fighting disease. Indeed, by 2020, the global healthcare sector is expected to be worth a staggering A$8.7 trillion, largely driven by the 604 million people who are forecast to be aged over 65.
With so much cash on the line, the industry is ripe for digital disruption as consumers demand better products and service standards, and entrepreneurs innovate to get a slice of the hugely lucrative market.
The disruption is already underway with a plethora of companies, ranging from multinationals to start-ups, jostling for some of the action. The myriad new tech options include virtual directories, telemedicine, wearable technologies, online mental health assessments, and even surgical robots.
Empowering consumers
A central part of the industry shake-up is a levelling of the information playing field between health professionals and patients. HealthEngine, for instance, is an online booking tool and directory that allows patients to organise appointments online.
During the past seven years, the Australian-based company has ballooned from a home-based business to a firm with 140 staff that has raised around A$50 million from private backers.
At present, there are more than one million consumers using HealthEngine every month, making it one of the country's most popular healthcare apps. The company's founder, Marcus Tan, a GP by profession, says key to his success is giving consumers more control over their health.
"Our platform streamlines the entire process by enabling patients to book an appointment anytime, anywhere, from their phone or desktop," he explains. "This not only saves them the time and frustration trying to lock down an appointment over the phone but also gives them greater flexibility and transparency."
Matthew Donnellan, CEO of WhiteCoat, echoes Tan's sentiment, arguing that unlike most other sectors, consumers have traditionally been in a weak position compared with sellers in the healthcare industry.
WhiteCoat, similar in concept to platforms like TripAdvisor and Yelp, seeks to change this. It allows patients to not only search, find and book with a healthcare provider, but also to leave reviews.
Since 2013, the platform has experienced rapid growth, with 70,000 medical providers listed across 40 different provider types. More than 250,000 patient reviews have been shared on the platform.
"Let's allow consumers to treat health care in the same way they treat ordering a car or a hotel room, booking a flight or booking a table," Donnellan says. As the population ages and workers become increasingly time-poor, WhiteCoat provides a convenient and easy-to-use solution to shop around for a suitable doctor, Donnellan says, describing demand for the service as "insatiable".
"Consumers can see whether the provider has things like disabled access, whether they speak a second language, what payment types they accept, and the hours they operate," he adds. "In the context of a market where none of this has been available, it's a quantum leap."
Global shake-up
Tim Usherwood, Professor of General Practice at the University of Sydney, says the use of big data to empower consumers is one of the most significant worldwide changes taking place in health care.
Giving patients the power to collect their own heath data – and physicians the ability to access it – is showing widespread benefit in disease surveillance, treatment options, and promoting equal access to care, he says.
"Historically, healthcare access and delivery depended on the patient and clinician being in the same room at the same time," Usherwood explains. "Increasingly, this is not the case. Our systems will need to evolve to support asynchronous interactions, and consultations that are not face to face."
The mental health sector, estimated to be worth A$1 trillion annually, is also undergoing change due to new technology, he adds. Because psychologists and psychiatrists rarely examine patients physically, Usherwood says many firms have jumped in to provide online mental health assessments and advice for consumers.
"We are seeing web-based applications that support self-management of mental health problems and substance abuse," he says. "Increasingly, such applications will complement care provided by mental health professionals. It is important that such applications are evidence-based, rigorously evaluated, and accessible to those who need them most."
One disrupter gaining substantial buzz is San Fransisco-based AliveCor, whose smartphone app allows users to take a medical-grade electrocardiogram in 30 seconds. The offering – named one of the most innovative in 2017 – converts electrical impulses from a user's fingertips into ultrasound signals. It then delivers data straight to the patient's smartphone to show whether heart rhythms are normal or atypical.
Much-hyped upstart Propeller Health aims to help people prevent asthma attacks and other respiratory conditions before they flare up by providing patients with more information about their breathing.
The Wisconsin-based company, which has raised US$20 million in funding, uses a proprietary platform to collect respiratory data from people with asthma and COPD (chronic obstructive pulmonary disease).
It then uses machine intelligence to suggest the best therapy, accessible via smartphone, for each individual. One of the game-changing elements, according to the company, is that the app is simple to use. All patients need to do is attach a small sensor to their asthma inhaler, then use their medication as normal.
Propeller Health's Senior Vice-President, Eric Dube, says the product is all about using the latest sensor technology to improve patient outcomes. "Digital innovations will help us ensure patients receive the best possible package of care management and treatment for their respiratory condition," he says.
Cutting-edge tech
It may seem more like science fiction, but technologies like telemedicine, where patients are diagnosed and treated remotely, and biosensitive wearable technologies that monitor physiological processes like pulse and heart rate, have already arrived and are tipped to become commonplace.
ASX-listed Analytica is employing advances in big data and cellular connectivity via its breakthrough product, PeriCoach. PeriCoach alleviates the symptoms of stress urinary incontinence, a complaint suffered by around one in three women worldwide, the biotech company says.
According to Analytica's Chairman Michael Monsour, the device works by monitoring a woman's pelvic floor muscles during exercises, via smartphone. A doctor can then assess the data remotely to determine whether the exercises are being done correctly, and if the condition is improving.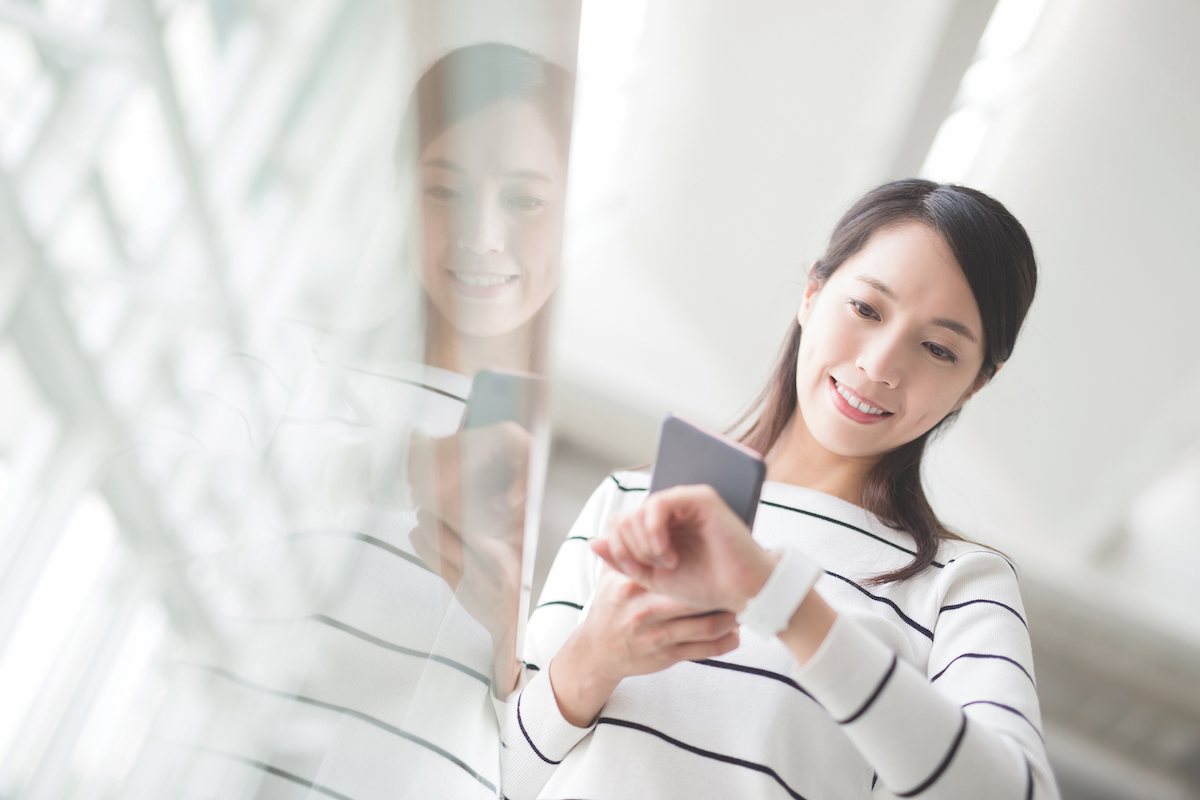 The device, which retails for around A$300, represents "a disruptive technology in pelvic floor conditions", Monsour says. "We have digitised the role of a pelvic floor physiotherapist, and developed a robot that carries out that function much more accurately as it measures the force objectively," he adds.
While the company faces competition from other products in the same market, Analytica points to recent post-market research showing 70% of 'severe' incontinence sufferers reported an improvement to 'moderate' symptoms using PeriCoach.
PainPod, based on Australia's Gold Coast, is another medical tech player with bold plans for its key product, a wearable device that treats pain through electrotherapy and micro currents.
Fast facts:
Many consumers are willing to use virtual consults and treatment, with interest in using telemedicine ranging from 32% for a minor injury to 49% for post-surgical care.
One of PainPod's key differences is that it uses the latest tech to send an electrical pulse through pads placed on the body to treat pain without drugs. The company's co-founder and Chief Executive, Rick Rowan, says it can currently be used to treat a variety of problems like chronic pain, pain following surgery, and nerve pain.
Rowan says he is excited that the device, which costs about A$500, is also being updated so users can capture data to improve their treatment outcomes. "It will become an ultrawearable," he explains.
"What we are working on right now is the integration of the tech into lifestyle, which means people being able to record their data and being able to share it with healthcare professionals. The major hurdle for PainPod, Rowan says, is common to many small players in the sector: raising enough money to keep development moving forward.
However, he points to British pharma company GlaxoSmithKline's establishment of a US$50-million venture-capital arm devoted to bioelectronics as evidence that investor interest remains strong.
"We need to develop the technology at a cost-effective rate," Rowan says. "We are in a marketplace where that's probably the biggest challenge."