How hybrid IT can enable your multinational expansion
A hybrid IT approach enables organisations to mix-and-match technology and services for optimal performance, no matter where they are located.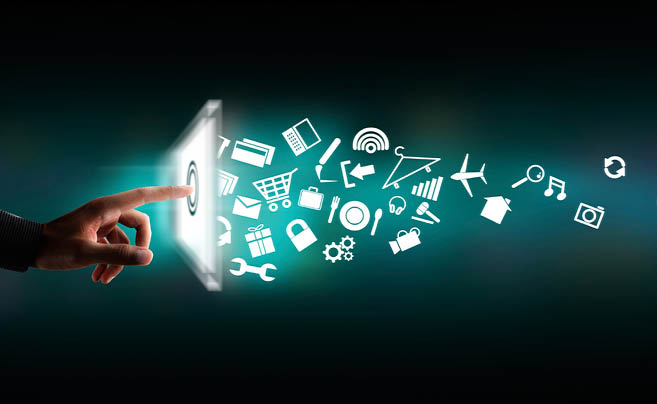 As businesses look to expand overseas, information technology (IT) will play a more prominent role in their processes. In an operational sense, IT is becoming the glue that is holding big organisations together.
For enterprises that operate within a single geographic location, implementing and maintaining IT is a relatively straightforward process. However, deploying and managing IT infrastructure becomes much more challenging for organisations that are geographically dispersed; particularly for enterprises that are spread over multiple regions around the world.
This is where hybrid IT can help. Hybrid IT is an architectural approach to IT infrastructure in which an enterprise elects to diversify their IT infrastructure resources internally and externally.
Hybrid IT is a realistic and practical way forward for enterprises that already have, or are working towards, a multinational footprint. It gives businesses the ability to mix-and-match outsourced technologies with existing infrastructure for a 'best of both worlds' approach that can keep costs down.
For example, in Australia, businesses may choose to operate IT in their own datacentres or in a co-location facility, whereas in overseas locations–as a business may not have their own IT professionals on the ground–a business may choose to have their IT managed by a service provider, or perhaps on a public cloud.
With hybrid IT, organisations can enhance resilience and flexibility across borders. In addition, enterprises can tap into the local and global skillsets of their hybrid IT solution partner, allowing them to stay ahead of their competition and new technologies (for example big data, and digital transformation) at a time when there is a shortage of IT professionals.
Here are 5 key benefits the hybrid IT approach delivers for enterprises that are already operating across international borders or are considering going global:
1. Standardised solutions around the globe
Deploying the same infrastructure stacks in all global locations helps reduce operating costs, maximises ease of support, and delivers faster deployment and trouble-shooting. This generally requires a partner that can deliver full hybrid IT (co-location, managed services, network, private cloud and enterprise-grade public cloud) across multiple continents.
2. Fit-for-purpose infrastructure
Customising the IT infrastructure using the mix-and-match approach of the hybrid IT model can help enterprises meet specific requirements for local applications, data, security, scalability, and capacity. With the hybrid IT approach there are few or no barriers to how solutions can be customised for an enterprise.
3. End-to-end solutions
Determining the necessary end-to-end solutions to operate smoothly across borders requires assessment and planning, delivery, management, and optimisation of the enterprise's IT infrastructure to ensure ongoing alignment with business goals.
By outsourcing some services and keeping others in-house, enterprises can obtain technology they may not otherwise have the resources to implement themselves, while still keeping the technology they handle well close to home, for a full spectrum of end-to-end solutions.
4. Scalability, flexibility, and agility
By moving IT workloads to optimal platforms–either on premise or outsourced–enterprises experience better service and only pay for what is needed. Over time, enterprises can pick up or drop services as required, making the overall return on investment for technology much better.
5. 100% availability
Enterprises can only thrive if their systems are always available. Partnering with the right hybrid IT solution provider can help deliver 100% uptime availability and extend the enterprise's global reach. This helps support expansion regardless of time zone.