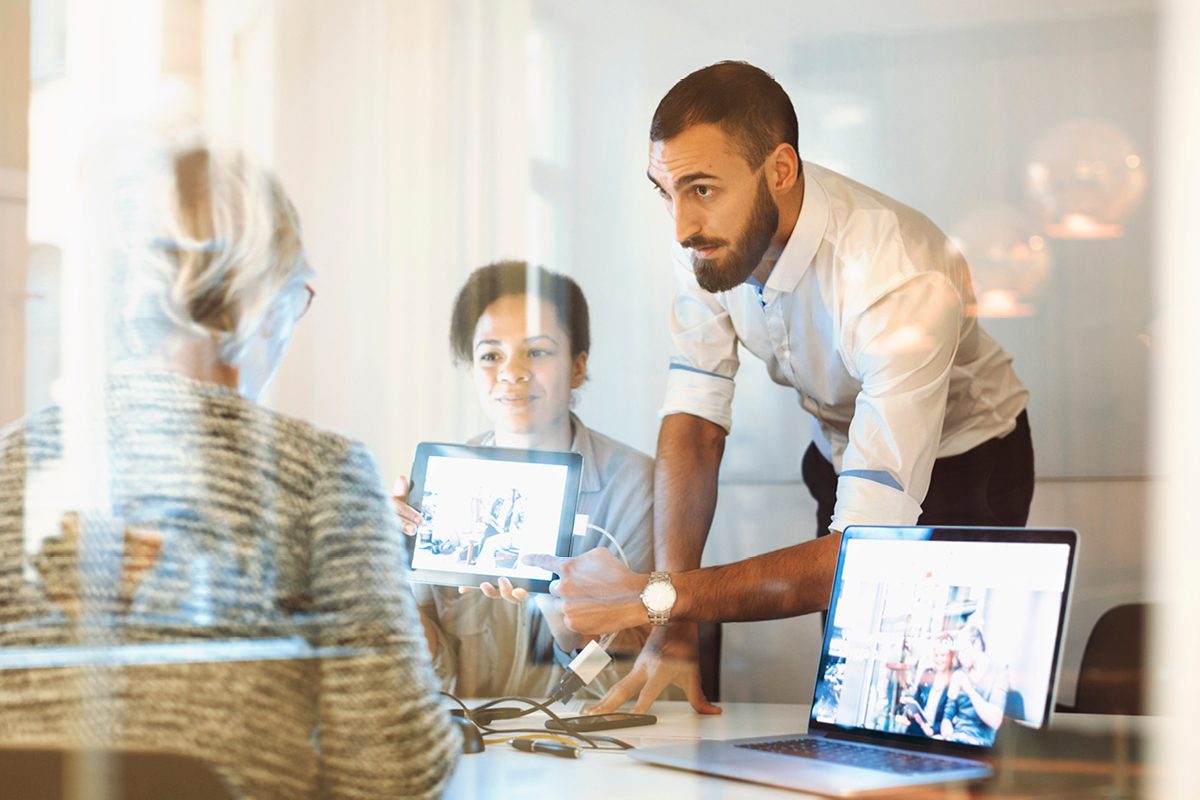 We use websites every day. Twenty-eight-years old and the primary source of information for most consumers, websites are an integral part of our lives. Nearly 90% of Australians are now online, and we spend almost six hours a day connected to the internet. But when it comes to driving sales, ecommerce is still underperforming.
Conversion rates hover below 3%. Less than 15% of commerce occurs through a website or app. Over the past few decades, only a handful of brands (think: Amazon, eBay and Netflix) have found success with ecommerce at any real scale. Why?
Websites were created for content
If you think back to the first websites, they were created to 'browse' content that wasn't designed for interaction. The shopping experience didn't fold well into this static model: Shoppers had to search through content to find what they were looking for, add it to their cart, and then check out.
The process, which hasn't really changed over the years, doesn't give consumers a simple and easy way to get help or recommendations. As much as 80% of consumers who call a company or contact centre are forced to do so because they couldn't find what they needed online first. With no reliable way to get assistance, it isn't surprising a mere 5% of web visitors purchase anything online.
The messaging revolution
Consumers readily adopted messaging, which they prefer to calling, in their day-to-day lives. 90% of conversations with friends, family and colleagues take place over messaging, while 18 of the world's 22 most popular smartphone apps have messaging capabilities. With digital interfaces available for brands, consumers can message them directly, just as they do with their friends and family.
While messaging seems like a no-brainer for brands in customer care, it plays a less obvious but equally crucial role in commerce. To make a purchase, consumers need to ask questions, get advice, and understand their options. In a bricks-and-mortar store, they can touch and feel fabrics, try on clothes, test-drive gadgets, and talk to sales associates to find the answers they're looking for. But amassing this kind of information in the digital realm is reduced to product descriptions, FAQs and consumer reviews; that is, consumers have a lot of text to comb through.
Moving to a conversational future
Conversational commerce will fundamentally change how people buy things online. It enables brands to conduct commercial conversations with customers via messaging, powered by artificial intelligence and escalated to human agents as needed. It solves websites' challenges by using natural language to let customers get questions answered, seek advice, and finalise purchases on their own time and terms in an easy-to-use interface they're already comfortable with.
Conversational commerce helps brands better understand what a customer is looking for and guide them to suitable products. Instead of parsing product descriptions and reviews to narrow down the options, with conversational commerce, brands can break down this shopping barrier and mimic the in-store experience, where an associate first determines the customer's needs and then points them to relevant items.
Some of the world's most innovative brands are starting to learn what we've known for a long time: People need to interact in order to transact. Conversational commerce enables this in the digital era. As more brands adopt these technologies every day, in the not-too-distant future, conversational interfaces will become the commerce revolution we've waited 28 years for.