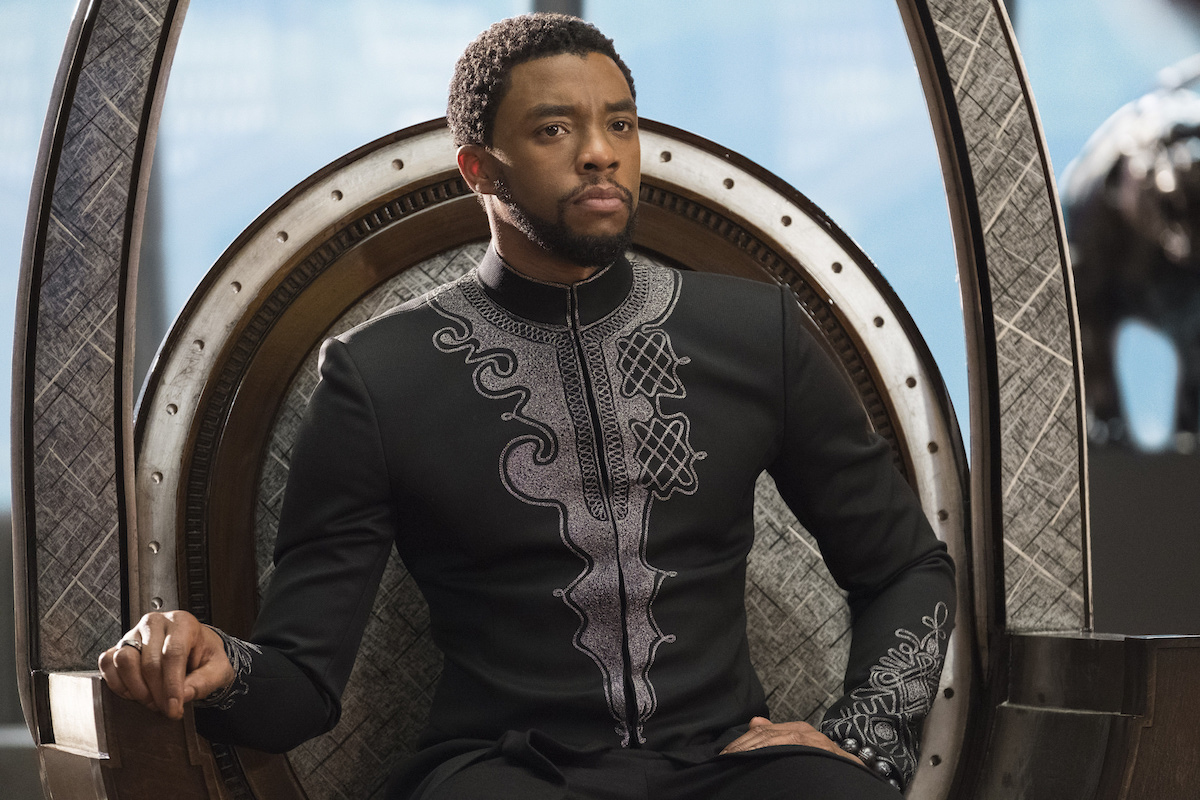 In less than 30 days, Marvel's latest superhero flick Black Panther had already grossed more than US$1 billion, leaving several box office records in the dust.
Directed by Ryan Coogler, the film tells the story of T'Challa (Chadwick Boseman), a prince from the fictional African country of Wakanda, who must return home to fight for his right to the throne after his father dies.
Tickets for Black Panther sold out so quickly that even one of the film's stars, Lupita Nyong'o, was unable to purchase tickets when she tried within the first 15 minutes of pre-sales.
At the end of Black Panther's opening weekend in February, it had already earned a massive US$201.8 million. According to Forbes, it also broke a string of records, including biggest February opening weekend – beating Deadpool's $132 million; biggest launch of a solo superhero film of all time; and biggest film opening during a long weekend.
Three weeks after Black Panther was released, Time noted that it had grossed US$500 million – a remarkable figure considering it was accomplished well before the film's release in China on 9 March. Take a moment to let that sink in.
Black Panther is now the second-biggest superhero film to be released in North America, after The Avengers. It is often said that to be the best you have to learn from the best.
Here are four things CEOs can take away from Black Panther and its box-office success:
Tap into your community

Black Panther's success didn't just come from the stellar performances of actors Chadwick Boseman, Lupita Nyong'o, Michael B Jordan and Danai Gurira; it also came from how the African and African–American communities came together to support the film. Movie goers around the world dressed up in African-inspired attire to watch it in the cinema.

Several celebrities booked out entire theatres to hold free screenings for children to see the film. This included rapper Kendrick Lamar (who created the Black Panther soundtrack), actress Octavia Spencer and tennis world champion Serena Williams.

Moreover, crowdfunding campaigns were set up to raise money for disadvantaged children to see the film, setting off the creation of Frederick Joseph's 'Black Panther challenge'.

What CEOs can learn from this:

Look around your community and identify where you can make the most impact.

You may already have some community events you support but where and how else can you channel your resources to deliver a greater impact?

Internally, look at your employees. What communities are they a part of that you can also reach out to and deliver benefits?

Diversity wins

Hollywood is notorious for holding onto the belief that films with a largely black cast or with a leading woman won't sell. But DC's Wonder Woman and now Marvel's Black Panther have well and truly crucified that myth.

Black Panther currently holds the title for the biggest film released by a director who isn't white. And not only does the film have a predominantly black cast, but it incorporates elements (such as costuming) inspired by different countries in Africa.

What CEOs can learn from this:

Diversity and inclusion is beneficial for all companies. Researchers have found that employees who work with and for inclusive leaders had higher performance and productivity.

So why not look closely at your team and find out who's missing?

Perhaps you need more women and/or people of colour in your leadership team to add a new dimension that will take your company to new heights.

Change the rules

In his film review, Wired senior writer Jason Parham said Ryan Coogler "redefined the possibility of a superhero epic". This is particularly evident when you look at the villain, Erik "Killmonger" Stevens (Michael B. Jordan), whose deep and more nuanced storyline transcends typical villain narratives.

What CEOs can learn from this:

Don't be afraid to break out of systems or long-held strategies that may be stifling your company's success. Try out a new strategy.

Also, look deeper within your workforce. Can you give mentoring to someone who has the potential to rise up and become a great leader?

Be future focused

Black Panther is a game changer for the film industry by showcasing black superheroes and portraying Africa in a positive light. It's not just for adults to enjoy but for the next generation to feel empowered by also, hence the amount of support that was given to get children to see the film.

"For the next generation, being able to see themselves in positions of power, royalty, strength…I think that's extremely important," said actor Michael B Jordan.

For the next generation, being able to see themselves in positions of power, royalty, strength…I think that's extremely important.

Further, Black Panther might give greater confidence to major film studios and production companies to consider giving ethnic minorities majority representation in box office hits.

What CEOs can learn from this:

Wherever you lead, create a legacy that the next generation can look up to. Nothing is more rewarding than a good word said about you during your tenure and years after you've left the business.