Amazon Australia has officially launched
Bricks and mortar retailers are likely to take a hit as Amazon Australia goes live just in time for the Christmas shopping frenzy.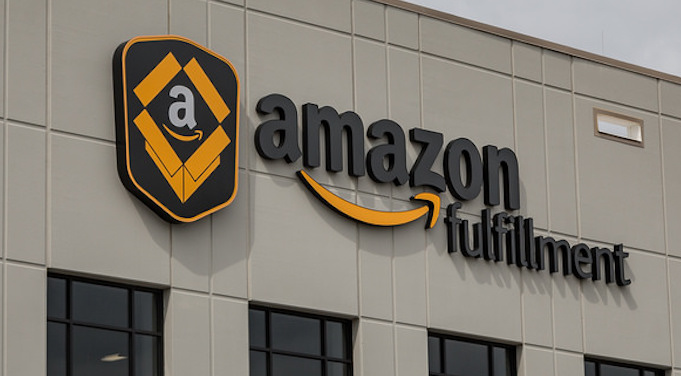 The world's biggest online retailer Amazon.com Inc has today launched its Australian arm, ensuring it will take a slice of the all-important Christmas traffic.
The Amazon Australia marketplace will offer 23 categories of products including clothes, electronics, sporting goods, toys, books, music, kitchen goods and beauty accessories, and country manager Rocco Braeuniger said they would be selling "millions" of products from well-known Australian brands.
While not divulging the exact number, he said "thousands" of local suppliers have signed up to sell their products on the marketplace, which generates about half of its sales globally.
Well known for its discounted prices, Amazon is expected to significantly eat into the business of bricks and mortar retailers like Myer, David Jones, Harvey Norman and JB HiFi, as analysts predict it will undercut local prices by up to 30%.
The concern is that the e-commerce giant will intentionally run at a loss to chase sales growth, build up its Australian operations, and disrupt existing players, knowing it can afford to. But last month, Federal Small Business Minister Michael McCormack said the situation would be monitored closely.
Harvey Norman chairman Gerry Harvey has said the retailer will price-match with Amazon as long as it sticks to competitive prices.
"If they're coming out and they're competitive prices we'll be price-matching, but if they come out and do bait advertising and predatory pricing, that's a different thing altogether, because that's not their everyday price," he said last month.
The billionaire also questioned the timing of Amazon's arrival.
"Amazon have got a big new warehouse, big new staff, they're all set to make some gigantic stuff-ups," he said.
"It makes no sense. All they'll do is get themselves into trouble with a whole heap of people all complaining, I didn't get it.
"If it was me I'd open in February or March. When the 14 of December comes, no one will buy [!online!]. It makes no sense."
Amazon — which has a 24,000 square-metre fulfillment centre in Melbourne — has already applied pressure by offering free delivery on orders over $49, with a one-day turnaround in select areas.
Jeff Bezos's $560 billion company now has offices in Sydney, Melbourne, Perth, Brisbane and Canberra, and employs more than 1000 staff.
Mr Braeuniger said Amazon is focused on gaining the trust of the Australian consumer.
"By concentrating on providing a great shopping experience and by constantly innovating on behalf of customers, we hope to earn the trust and the custom of Australian shoppers in the years to come," he told the ABC in a statement.
"Over time, we will create thousands of new jobs and invest hundreds of millions of dollars in Australia."
"The result will be an ever-improving customer experience driven by the regular introduction of new products and services that we hope customers will love."