Why Gates, Musk, Zuckerberg and today's leaders study this one subject
Management? Economics? Business? We often believe that subjects like these are the most important – but today's CEOs say we've got it all wrong.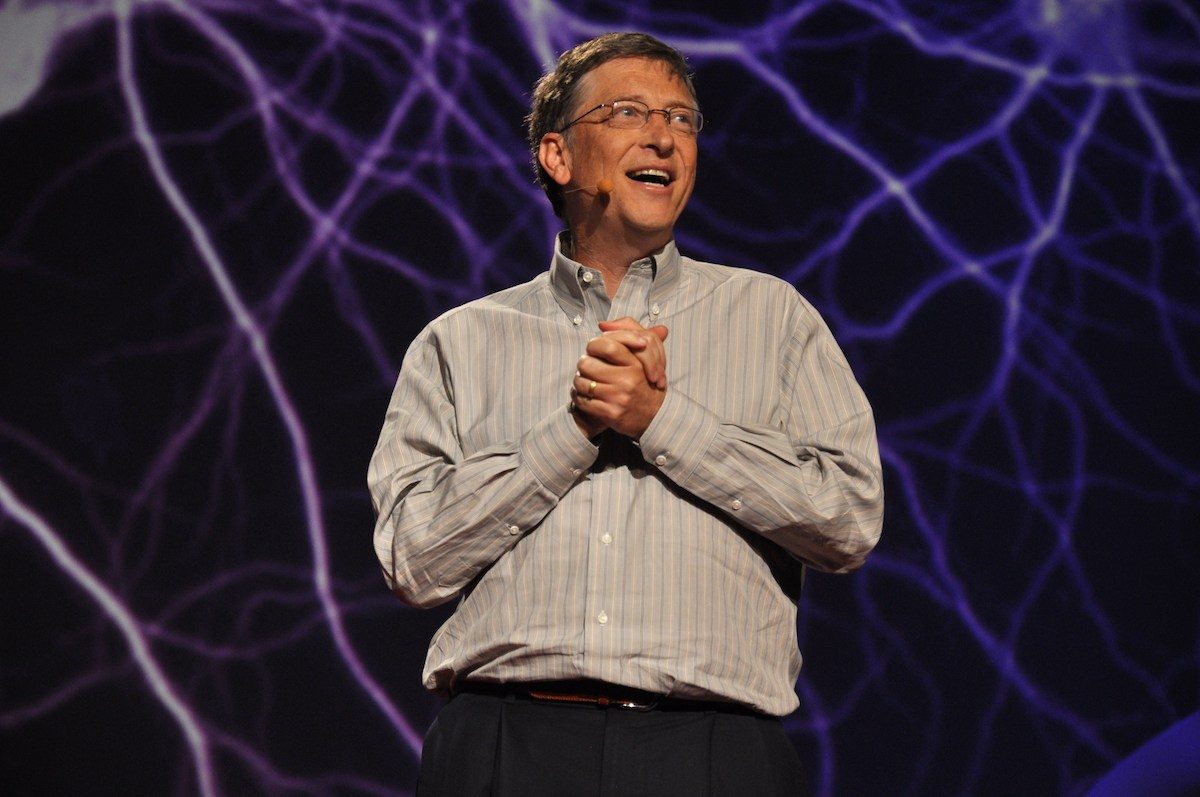 We live in a time where we archive almost everything, focusing on where we are going, but rarely on where we come from. As philosopher George Santayana said: "Those who cannot remember the past are condemned to repeat it."
In this age, history is more important than ever. Think about it. If business leaders are meant to constantly improve and grow their company, they need to draw on their employees' professional experience and identify what's valuable. This helps them pick the right people and ensure their companies avoid making the same mistakes over and over.
Not convinced?
Some prominent examples:
YouTube CEO Susan Wojcicki was a history major at Harvard;
Former Hewlett-Packard CEO Carly Fiorina studied medieval history at Stanford;
Chipotle co-CEO Steve Ells studied an art history degree at the University of Colorado at Boulder;
Kenneth Chenault, the CEO of American Express, was a history major at Bowdoin College.
So, where do you start with history? Well, you don't have to go back to university. Instead, you can learn through the favourite books of today's CEOs and leaders.
Bill Gates
Microsoft co-founder Bill Gates reads Sapiens: A Brief History of Humankind by Yuval Noah Harari. Engaging with early human history through vivid language, photos and diagrams, it illustrates the big history narrative of human civilisation – from our early hunter-gatherer days to how we structure our modern economy. Gates enjoys wading through stories, like the "importance of sauerkraut in sea exploration and why the earliest known written words from 5,000 years ago are a bit underwhelming". Mark Zuckerberg and Barack Obama are also allegedly big fans of this book.
Elon Musk
Tesla CEO Elon Musk has read the biographies of Benjamin Franklin, Albert Einstein and Howard Hughes. Franklin's story of building a printing business, inventing bifocal glasses and creating the lightning rod, inspired Musk to create new products and launch businesses.
Am reading a great biography of Ben Franklin by Isaacson. Highly recommended.

— Elon Musk (@elonmusk) December 4, 2011
Mark Zuckerberg
Facebook CEO Mark Zuckerberg has read history books like The Muqaddimah and The End of Power. The Muqaddimah, often translated as 'Introduction' or 'Prolegomenon', is often perceived as the most important Islamic history of the premodern world.
Ken Burns
For more than 30 years, documentary filmmaker Ken Burns has helped people connect with history through his Emmy Award-winning work. In an interview with Harvard Business Review (HBR), Burns explained the importance of history and why he holds it in high esteem.
"In the late 1970s, a top executive at a large telecommunications company lamented to me that business schools were producing MBA graduates who had no knowledge of the humanities. He said, 'I can teach these people business skills, but I can't teach them ethics, history, or art'. He worried that they were a bunch of automatons," Burns told HBR.
"Business leaders ought to study history. You can't possibly know where you are or where you're going if you don't know where you've been."
Business leaders ought to study history. You can't possibly know where you are or where you're going if you don't know where you've been.
Stephen Schwarzman
Stephen Schwarzman, chairman, co-founder and CEO of Blackstone Group says World Order is indispensable reading. The author, Henry Kissinger, looks at centuries of history to understand the dangers of ambivalence and why diplomacy must be rooted in a genuine engagement between cultures; that if we are to defend our principles, we must set out to prove them.
Martin Sorrell
Martin Sorrell, founder and CEO of WPP, enjoys Empress Dowager Cixi: The Concubine Who Launched Modern China by Jung Chang, studying why gender equality means more productivity.
In a time of technology, our ignorance of the past is not because of lack of information or resources to find it. Simply, at its core, we don't believe that history matters. But our understanding of history shapes how we understand life and business, defining the possible answers we can offer for today.