The key to a winning event is the presentation, not the pudding
Producing and managing events and big presentations has so many unknown variables – anything can go wrong at any given time. That thought alone is enough for many of us to start shedding hair.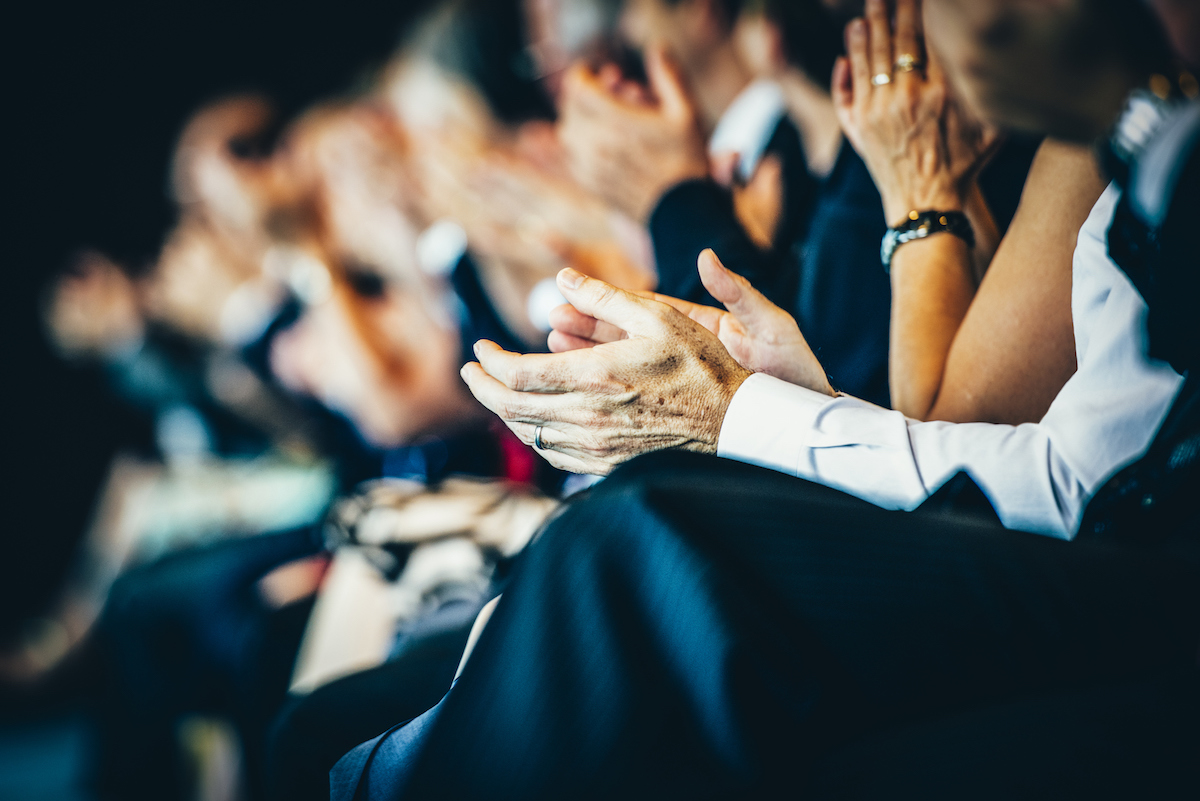 So how do you make sure you deliver a winning event, while keeping what's up top intact?
Invest in the presentation

CEOs invest funds into events for things like the venue, food and facilities. Yet, too often, we forget to spend that same effort on the presentations involved. The presentation is the real reason everyone is coming together, it's not for the cranberry and brie sandwiches.

You must dedicate time and attention on pulling together the right presentations and presenters to create something that connects with your audience long after the lingering tingling on their tastebuds.

Select your speakers

There is nothing more awkward than a weak speaker presenting to a sea of blank faces. Don't choose a presenter just because they hold rank. You want to find a brilliant speaker, someone who can inspire and grip your audience from the minute they step onto the podium. Go for someone you know will live up to audience expectations, don't go for those who won't.

Connect with your audience

The only way to reach your audience, and truly influence them into action, is to take them on an enthralling journey with you. Your event can be filled with the tastiest treats, and the comfiest seats, but if your presentations are boring, the whole event will be a waste. Focus on creating a presentation that can tell a story, pull on everyone's heartstrings and secure you a standing ovation.

Prepare to present

When your presenters are not prepared, they're more likely to doubt themselves, and start trying to make last minute changes in an attempt to appease their nerves. This causes chaos for you and your event manager. It also wreaks havoc with the presenter's ongoing confidence, not to mention ruins the impact of the event.

Make sure everyone knows their part and role. Keep them informed of any changes. If you're speaking then prepare your presentation, out loud, over and over again. The more you know your presentation the better your delivery will be.

Bring in the experts if you're unsure

If you still have doubts about what you're putting together then hire the right help. Too often the exec team try and cut a few corners to save on budget, but all this ends up doing is wasting time and waters down your potential impact. Ask yourself, what's the real investment? What's a winning event worth to you? The real value of an event is in the presentation, not the pudding.