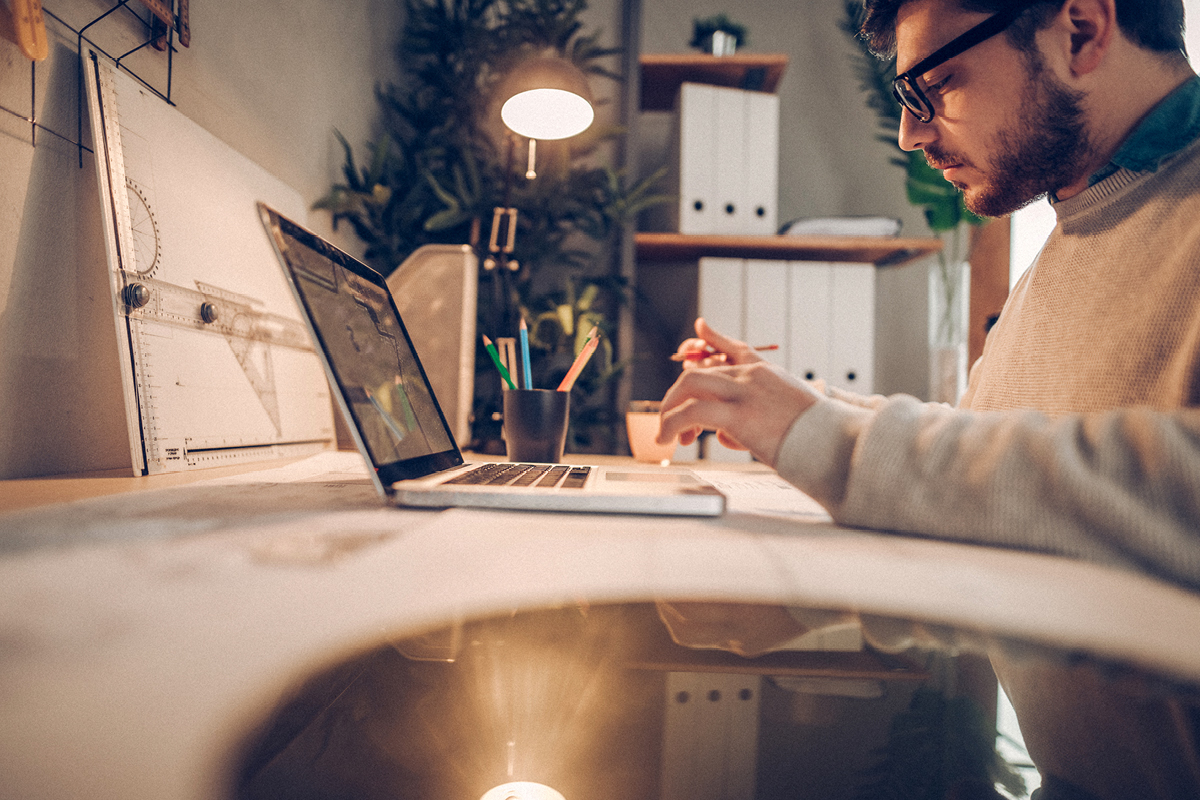 There are many different ideas about what the 'gig economy' means, but essentially it has become a popular term to describe the growing demand for flexible working arrangements – whether that be through temporary or interim contracts. Robert Half's research has shown 84% of Australian managers think workforces and businesses have become far more open and receptive towards temporary assignments.
The changing face of the workforce
Today, people are in search of more freedom and variety in their work, as well as increased flexibility around where and when they work. At the time of the 2016 Census, the number of Australians working part-time had increased by 14% since 2011. Meanwhile, the number of full-time workers had only risen by 4%.
Looking at this trend from a broader perspective, one in three working Australians are employed part-time today, compared with one in 10 a quarter of a century ago. It's becoming more widespread and this type of flexible work appeals to a broad spectrum of professionals, from senior managers to mid-level and entry-level workers.
In fact, almost three-quarters (72%) of Australian managers believe the gig economy will strengthen demand for specialist talent.
 
Gig economy challenges
While permanent work will never be replaced, contract work and temporary assignments are set to continue along their upward trajectory and will further supplement and complement the permanent workforce – no doubt driven by the increasing number of millennials in the job market, who often value experiences and work-life balance over stability. But businesses are facing several challenges as they seek to unearth the benefits offered by this growing pool of talent.
Over a third of hiring managers (37%) think the biggest challenges faced by businesses employing temporary workers are validating their skills, adjusting structures and management styles to suit their needs, and maintaining consistent company values throughout the workforce.
Further, two-thirds (68%) of Australian managers believe the gig economy has made it more challenging for companies to find employees who fit the company culture. Because of this, employers must do their due diligence on every potential hire to ensure they're the right cultural fit. This applies to all staff levels – from senior to junior.
Employers also need to ensure they don't fall foul of complex and ever-changing laws around temporary and contract workers. These typically affect things like benefits, pensions, and holiday allowances.
Alarmingly, only two-thirds (67%) of Australian managers agree employers fully understand changes to legislation relating to temporary work. Likewise, employees need to understand how temporary working affects issues such as pension rights, holidays and retirement income.
What's in it for businesses?
It's likely any organisation would consider the gig economy an incredibly disruptive force on the labour market – and one that's changing the game at a fast pace. But companies should resist the temptation to view this disruption as a threat to talent acquisition and, instead, embrace the opportunity to evolve, and re-evaluate their employment practices.
Contrary to how it may seem on the surface, contract work and temporary assignments bring many benefits to businesses and workers alike. It means businesses can easily adust resources to their needs with flexible staffing – whether that be to cope with busy periods, access specialised skill sets or manage new projects.
For staff, it means they can fit their working schedules around personal commitments and be more selective about the type of work they take on, potentially leading to new career paths. This freedom and balance ultimately leads to happier and more productive workforces.
How companies can engage gig economy workers
To take full advantage of the benefits brought by temporary workers and contractors, employers need to focus their efforts on overcoming the challenges presented by outmoded recruitment practices. They need a streamlined search and hiring process that's fast, hassle-free and efficiently deals with relevant legislative changes, wages, benefits, pension contributions, and holiday provisions.
Compliance with changing legislation, managing payments, and invoicing are among the key concerns for hiring managers in relation to the gig economy, according to the Robert Half survey.
When it comes to getting the best out of contractors and temporary staff, recruiters must also know how to home in on the ways different individuals work best. After all, this isn't simply about placing people in temporary jobs, it's about providing them with the right experience and flexibility they're looking for while turning this to the business' advantage.
Making the gig economy work
More and more companies will be in a position to take advantage of the flexibility contracting and temporary work afford. The rise of temp and contract work is changing the face of the Australian workforce. While there are still challenges to overcome, employees now have the possibility to develop their careers faster and in a direction of their choosing while generally enjoying balanced lifestyles along the way.
In turn, organisations can develop more agile and innovative workforces that are better equipped to compete in evolving and fluctuating markets. But to make it work, companies must engage in efficient recruitment practices that can quickly identify new and lucrative temporary and contract opportunities, as well as the right candidates to fill them.