So much to do and so little time! Prioritising critical changes
Most leaders will eventually be faced with a burning platform and too much to do. So how do they prioritise critical change for success?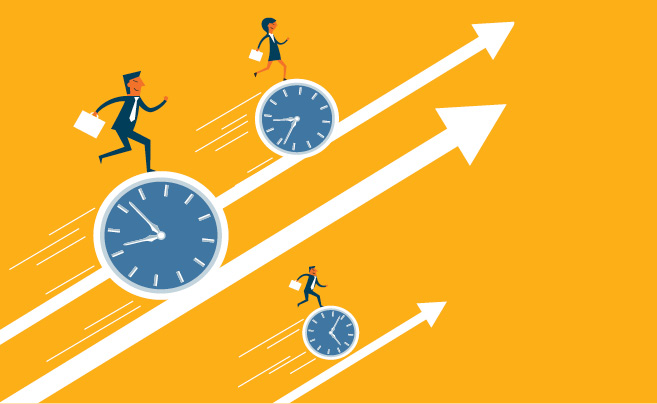 Bear with me as I suggest you imagine yourself as the CEO of a company in need of radical change: an entity that can best be described as a turnaround opportunity. The challenges are wide-ranging and the timelines tight. Somehow you must lead a crestfallen management team to improve safety performance, reduce costs, lift revenues, and keep your anxious Board happy enough to keep backing your judgement.
In such circumstances a lot must be done in a very short space of time. Yet, as is often the case with a long list, there are insufficient resources to meet the apparent need. So how to approach such a potentially wicked problem?
Well, the basic prioritisation principles apply, starting with an understanding of the genuinely necessary. So, you need to categorise your changes according to a mantra: first do what you must; then what you should; then what you could. Yet, even what you 'must' do might constitute a very long list. So now you need to progress by implementing changes that give you the breathing space to do more. Changes that lock in minimum safety and performance standards whilst lifting financial performance sufficiently to encourage your funders to continue to support what might just be a winning team.
This requires you to first of all categorise all the changes into four quadrants based on two axes: the degree of difficulty (this includes the difficulty in getting sufficient funding); and the impact of the change (on any critical metric, including profit and capacity creation). This exercise aims to whittle down your changes to those that you can fund and complete within, say, 6 months. Such changes should create financial headroom and build confidence. So, you should now select the subset of changes that fall into the quadrant titled "Low Difficulty / High Impact".
Yet even this list will need to be prioritised, and one of the best ways to do it, at this stage, is to have the leadership team force-sequence, with only one change at any given position on the list: that is, only one change can be first, one second, one third and so on. Then you allocate resources working down the list.
OK, this sounds simple enough. Three steps to glory. Identify what you must do, prioritise these on a 4-quadrant matrix, and then force-sequence from there. Yet to do this successfully requires that you assume an attitude that "perfect is the enemy of good", for none of these initial changes will make your entity perfect. First of all you need to get runs on the board. From this point some serious planning can start, and on this I have two pieces of serious advice. Firstly, you should break down your changes into three waves, and each wave should deliver real outcomes. So every two months, in a 6-month program, there should be real and positive operational impacts on the business. This forces you to focus on what is pragmatic.
The next piece of advice relates to lean planning theory. Essentially the idea is that you plan in detail only the next phase of the project, because planning in too much detail, too far out, will only be subject to re-planning. Any schedule beyond the first two months should be a rough sketch only. You can complete the detail closer to the time.
Naturally, this sort of prioritisation and execution philosophy would not apply to every circumstance (so don't try to build a bridge this way!). Yet, it is pragmatic for an organisation when faced with a burning platform and too much to do. At some stage we will all be in this situation, and then pragmatism trumps theoretical perfectionism every time.