Rebecca Vallance's top 7 rules for success
Meet Rebecca Vallance – mother, Australian businesswoman and fashion designer taking the international runway by storm.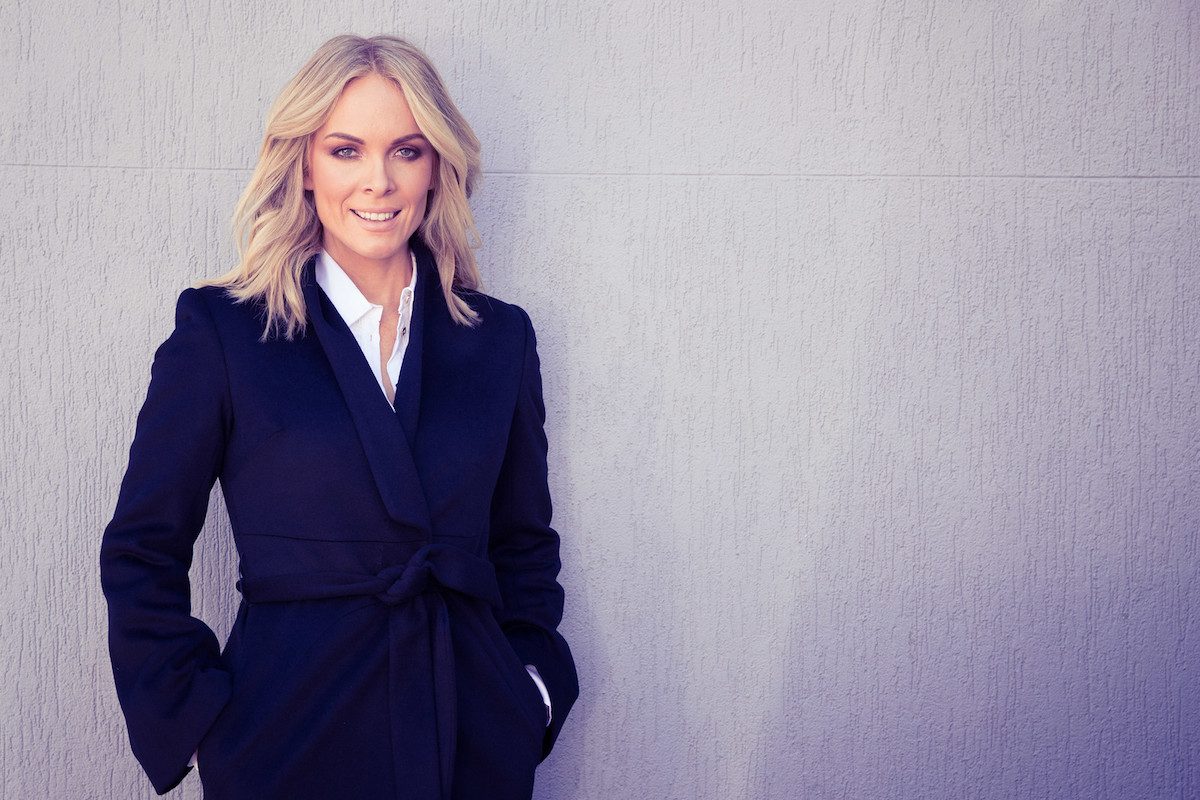 The typical Rebecca Vallance woman is confident yet poised; bold but classical. She has a polished aesthetic but in an undone way. She has fashion sense but she's not interested in blending in with the latest trends. It's a persona that's clearly modelled on the brand's creator, Rebecca Vallance herself.
A country girl from Ballarat, Australia, with both local and international fashion know-how, Rebecca launched her eponymous label in 2011 at the age of 31. Shown in Paris, her first collection was met with instant success and secured not one but two Harvey Nichols accounts.
Today, the Rebecca Vallance label is stocked globally on Net-a-Porter, Revolve and mytheresa, in-store at Harrods, Harvey Nichols, Lane Crawford, and in four boutiques across Sydney and Melbourne. Her pieces have become a favourite among fashionistas such as Karlie Kloss, Rachel McAdams, Chrissy Teigen and Halle Berry, to name a few. Here, Rebecca reveals her secrets on how to build a successful fashion label, how to achieve the balance between business and family, and how to hire the right people to nurture your brand.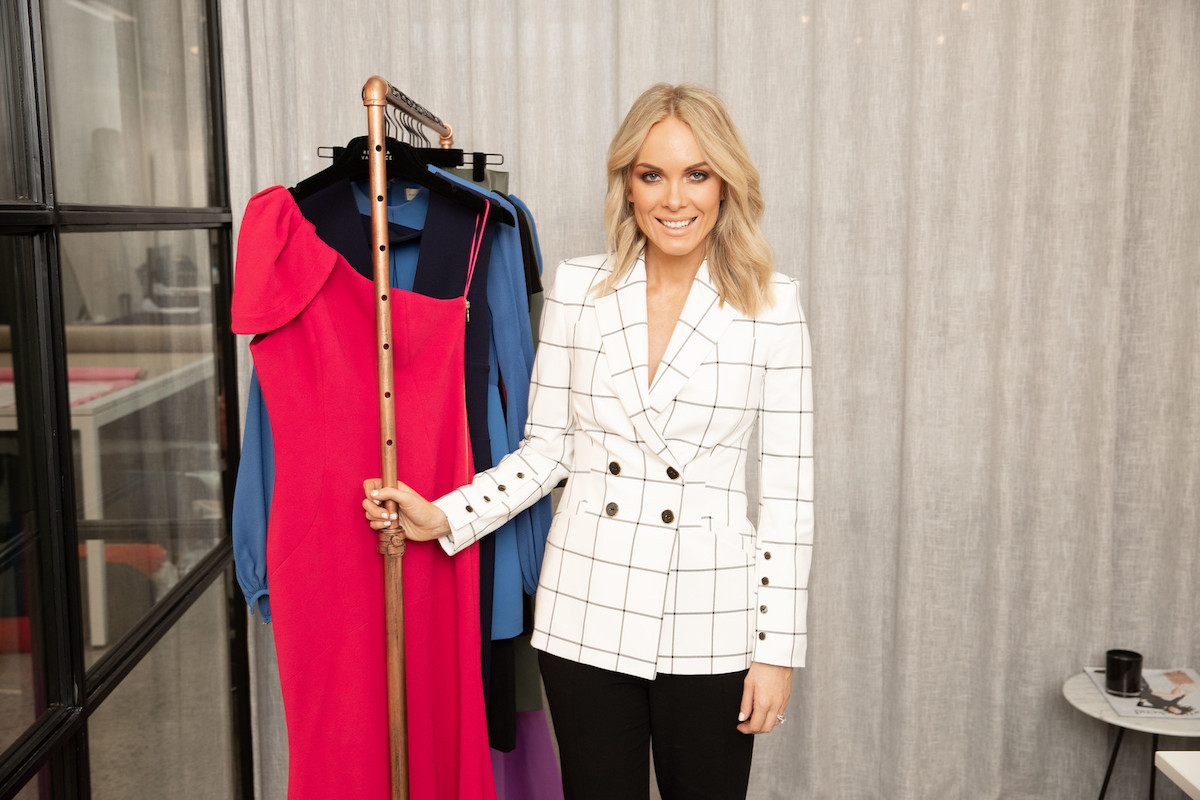 Learn from your peers

I started working in fashion as a model from the age of 13, which helped put me through university. I got my first real job in fashion publicity, specialising in designer brands, which allowed me to rub shoulders with the likes of Stella McCartney and Briony Marsh. Travelling between Sydney and London, I got an inside look at the world of design and, because I worked so closely with my designers, I could see what they did well and what they didn't do so well. Since we started working together in 2016, Lisa Aiken, the Fashion Director of Net-a-Porter, has been an extraordinary mentor – from her feedback and her thoughts on the collections, to how we run our operation.

Be authentic

The most important thing is to be authentic in everything you do. For me, this means being authentic in the products I design, in the garments we showcase in store, in the way I run the company, and in the handwriting on the collection. It all starts and finishes with the product. The biggest mistakes I've made have happened when I didn't follow my gut. In your business, as in life, you need to believe in yourself enough to realise that if it doesn't feel right, it usually isn't.

Find your niche

I launched the brand while I was living in London and I knew I wanted the collection to have a ladylike aesthetic. It was around the time the 'athleisure' trend was taking off, and I think our niche was formed from the fact we had that polished, feminine feel. The typical Rebecca Vallance woman might be a working professional and she might also be a mother. It's the woman who likes to look beautiful and someone who wants to be in the centre of the room, rather than standing at the back. Our garments are designed and created in a totally undone way, so you might have a cool girl wearing it very casually: she might have distressed, messy hair, but she'll be wearing a very pretty dress. So that was our angle.

Be present

Everyone knows, particularly mothers, how hard it is to find balance. I make sure that when I'm at work, I'm 100% present, and when I'm at home, I'm 100% present there. Ultimately, I'm a mother first. I make sure my children have everything they need and that they get the most out of me. While I try to balance work and family, sometimes one might outweigh the other. One week I might have meetings with the head of Net-a-Porter or Harrods or Harvey Nichols, and so I have to be more present at work. But when my children are sick, for example, I'm at home more often. Personally, I think I'm a better mother because I work. I do what I think is right at the time as well as what's right for my family.

Focus on the big picture

I never wanted Rebecca Vallance to be considered for just one market: I always wanted it to have international DNA and global appeal. This means that when we design, we're thinking of each market on its own. This season for example, we're launching our very first holiday collection for the US and the UK, but at the same time we'll be selling our summer collection in Australia. We already have four beautiful stores in Australia – one in Melbourne and three in Sydney – and I'm working towards an international rollout of stores in New York and London. So it's all about knowing your audience, watching the market, and making sure everything is in place.

Put the right people in place

I'm very careful about who I hire and I spend a long time interviewing people to make sure that they fit the culture even before they start here. I believe in a collaborative approach: I'm very hands-on and I empower each person to do their job to the best of their ability. I'm also someone who's warm by nature, which is lucky because you have to smile a lot in the fashion industry. I treat others the way I'd like to be treated. After all, you spend more of your day at work than you do at home, so I want everyone to feel like they're part of the family.

There are no shortcuts

Building your own business is really hard work and fashion is not for the faint-hearted. Going from a little business to a big business has been my greatest challenge, but also my biggest accomplishment. From a back-end point of view, we went from producing hundreds of garments to producing thousands of garments and we've evolved into a well-oiled machine. In this industry, it's normal to start work at 6am and not finish until 2am the following morning. That might mean sacrificing sleep and setting your alarm at an ungodly hour to be on an international conference call. You've got to put in the hard work and stay focused on what you're trying to achieve – not what other people are doing.