Secretary Clinton comes to Sydney
Karen Beattie from The Growth Faculty talks about bringing Hillary Rodham Clinton to Australia and New Zealand in May.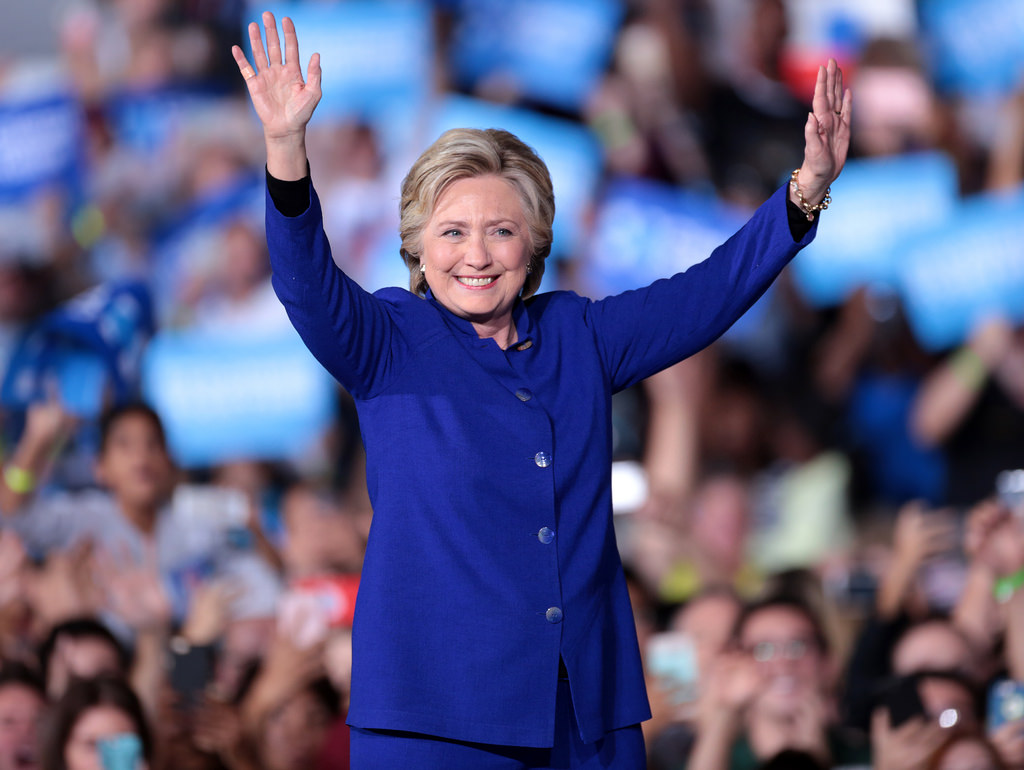 The CEO Magazine: Why did The Growth Faculty want to bring Secretary Clinton to Australia?
Karen Beattie:
At The Growth Faculty, we are constantly sourcing and delivering the world's best thought leaders and authors who will make a positive contribution to the Australian and New Zealand business community, both personally and professionally.
Secretary Clinton has held a number of significant roles in her time; from lawyer and activist, to first lady, senator, secretary of state and first female presidential candidate of a major American political party.
Her extraordinary career and unique story of resilience is one that business leaders and the wider community will find both fascinating and inspiring.
We were delighted when Secretary Clinton accepted The Growth Faculty's exclusive invitation to speak in Australia and New Zealand for the first time since the US presidential election.
Secretary Clinton will be speaking as part of our Women World Changers series, a program where we promote women (both locals and from around the world) who are considered change makers, and are developing and defining initiatives that dominate their markets and region.
What can audiences expect from the events?
During the three live events in Australia and New Zealand audiences will have the opportunity to hear Secretary Clinton's personal experience as the first woman presidential nominee of a major party. They will also get to hear about what she was feeling and thinking during one of the most controversial and unpredictable presidential elections in history.
We are excited to confirm that former Australian Prime Minister Julia Gillard will facilitate both events in Australia. Secretary Clinton will take audiences on a journey from her New York Times bestseller What Happened to what's next, as she explains how she got back up after the loss, and how we can all look ahead. She will share lessons learned and what the experience taught her about life, and will give insights on her experience as a woman in politics and being a strong woman in the public eye.
Why is the event of interest to the broader business community?
Secretary Clinton's unique story of resilience and how we can all look ahead is one that the members of The Growth Faculty and the broader business community will find fascinating, insightful, relatable and practical in their own professional and personal lives.
Whether you are in politics or business, there are similarities in the skills and qualities needed to achieve success. From building leadership capability and navigating disruption, to inspiring people to take action and managing challenges, we can all learn from how others have overcome and dealt with setbacks.
How did The Growth Faculty come about?
I managed a series of events for MYOB to help their customers transition when the GST was brought into the Australian tax system. We registered over 40,000 small business owners across 140 events nationally and heard firsthand the everyday challenges that face business owners.
I remember thinking… what if these business owners had access to the world's best tools and resources that could help them to become better leaders, manage their business more effectively and drive growth?
And so The Growth Faculty was formed. That was more than 15 years ago and we're now a leading provider of world-class education for entrepreneurs and executives of growing Australian and New Zealand companies. We have events taking place across four countries including the US and UK. The Growth Faculty has hosted over 83 international speakers.
Previous headline speakers include:
George Clooney
Simon Sinek
Malcolm Gladwell
Jim Collins
Valerie Jarrett
Sir Martin Sorrell
Muhammad Yunus
Notable events hosted by The Growth Faculty include the Global Leadership Forum, The National Growth Summit and Women World Changers Summit.
Tickets to An Evening With Hillary Rodham Clinton are still available and can be purchased here.
Secretary Clinton will speak in Auckland on Monday 7 May, Melbourne on Thursday 10 May and Sydney on Friday 11 May 2018.