Transforming customer care: Michael Weinreich, President & CEO of Transcom
Michael Weinreich shares how Transcom is driven by a passion to transform customer support through technology.
Billed as a global customer experience specialist, Transcom is ushering in a new era of customer service, providing innovative digital solutions for customer support, customer relationship management and debt collection.
President and CEO Michael Weinreich took over the role in 2017 shortly after Transcom was acquired by Swedish private equity firm Altor and returned to its former status as a private company. He had previously helped grow a business process outsourcing company from a regional player to a multinational industry leader, before seeking new challenges in the start-up world, where he became a venture partner at company builder FinLeap.
Transcom offered Michael the appealing combination of new challenges and an opportunity to leverage his existing skills. "They were looking for a CEO with that mix of experience leading large-scale and internationally diverse organisations, and someone who had experience in digital solutions."
Michael was looking for a company with the resources and critical mass to finance new technology while possessing the entrepreneurial mindset of an industry disrupter. "This journey will not be over in six or even 12 months' time," Michael explains. "A crucial factor for me was that Transcom had owners with the same objective."
Transforming the customer experience
In addition to backers who buy into the long-term vision of the company, Michael says Transcom benefits significantly from working with clients who see the value in employing new artificial intelligence (AI) and virtual agent technology to transform the customer experience.
"We serve industry leaders who themselves are constantly thinking about innovation and how to develop the next generation of products and services. By supporting them, we know about new products long before the market and are able to work together with our clients on how to complement these services with customer experience."
We serve industry leaders who themselves are constantly thinking about innovation and how to develop the next generation of products and services.
Michael says there are several cutting-edge initiatives that Transcom is pursuing in the customer care space. First, it is using AI for customer assistance to provide solutions, either through a direct response to the consumer via technology or through augmented solutions for an agent to assist the customer.
This technology is especially useful for less complex customer enquiries. "This is something that we are focusing on and are already delivering solutions for," he says.
A process more focused, efficient and automated
Transcom is also improving the traditional way of up-skilling customer service staff, which used to involve trainers and quality specialists sitting next to agents, listening to calls and giving feedback.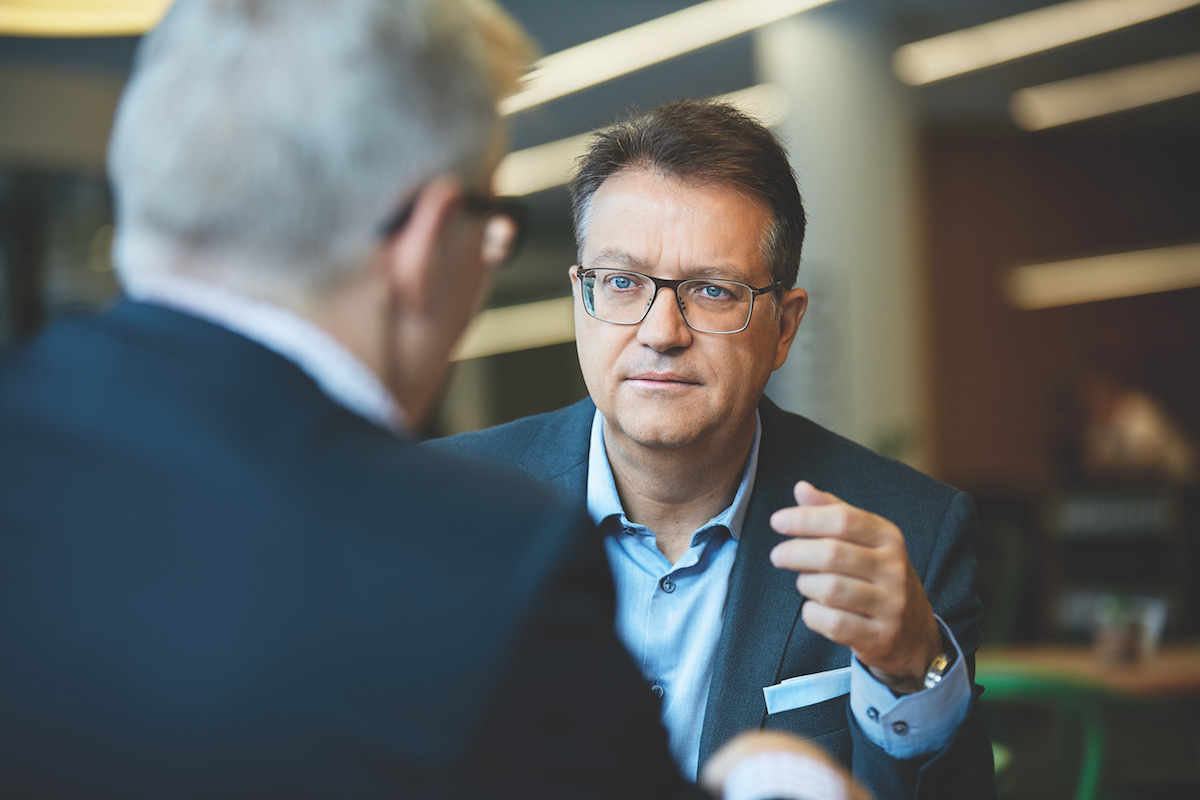 Transcom wants to make this process more focused, efficient and automated. "What we really want to do is, use recorded interactions with customers, analyse and gain insight from them in a much more targeted way, and use these to improve our overall CX performance," says Michael.
The technology helps to automate this process, produce examples of good calls that can be used to shape more positive performance, and also allow for accurate data analysis for continuous improvement.
"This way, we can create better impact by focusing on the right things, at the right time," Michael explains. He says this technology expedites the learning curve of customer service agents, and their speed to competency translates to positive impact on both the company's bottom line and the standard of customer service.
Transcom is also involved in providing optimised omnichannel customer service solutions. Michael says the aim is to ensure consistency of response across various channels, including chat bots, telephone, mail, email and website FAQs. "We can make sure there are not five or six different channels in isolation, but one combined digital knowledge base that feeds into all those channels."
Robotic Process Automation
Another new technology is Robotic Process Automation (RPA), which can offer leaner processes for companies that ask their customer service agents to feed information from one customer engagement system to another. "This is very inefficient," Michael says of the status quo. "What if we could automate these kinds of transactions, free up agents and speed up those processes?"
As Transcom continues to develop and implement this technology, Michael says it is bolstered by its staff's enthusiasm for digitally transforming the customer care sector. "We are seeing that there is real passion here and I think as an organisation we can provide a much more focused approach. We are confident we can transform Transcom into the digital pioneer in our industry."
You can download the PDF version (as seen in the magazine) below...