Australian blood cancer research gets a boost
The new Christine and Bruce Wilson Centre for Lymphoma Genomics puts Australia at the forefront of the fight against blood cancer.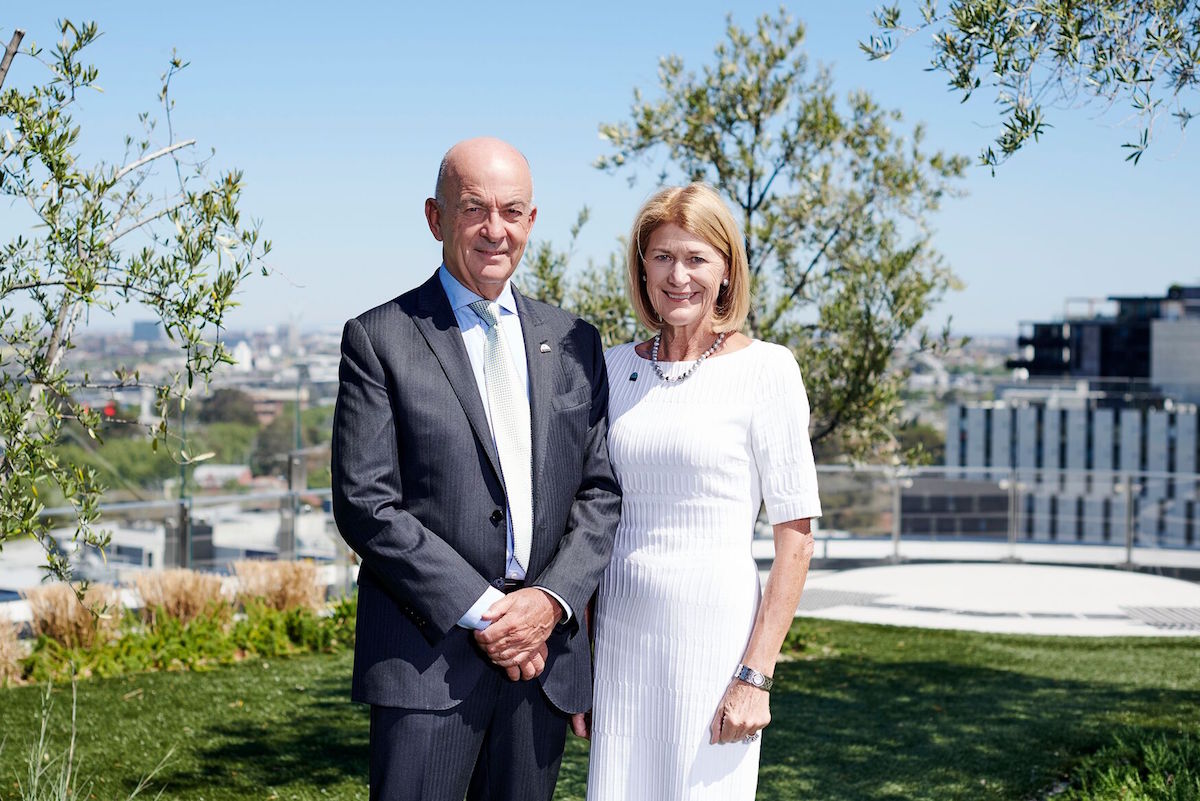 Until now, very few Australian lymphoma patients had access to advanced genomics testing. But that's about to change thanks to the Christine and Bruce Wilson Centre for Lymphoma Genomics, which has just opened at the Peter MacCallum Cancer Centre in Victoria.
Through the Snowdome Foundation, Christine and Brian Wilson have pledged $5.5 million over four years to support ongoing genomics testing and research. The donation will ensure Peter Mac can significantly expand its capacity to provide genetic testing to accommodate the needs of lymphoma patients.
The Christine and Bruce Wilson Centre for Lymphoma Genomics
Christine Wilson's own lymphoma treatment at Peter Mac inspired the family's pledge. During her treatment, they witnessed other blood cancer patients fail to respond to conventional treatments or quickly relapse. The Wilsons want to allow more people to access the tailored treatment genetics testing delivers.
"As a patient living with lymphoma for 25 years, I have been fortunate enough to experience the benefits of this cutting-edge technology," said Christine.
"My family hopes that our support will make the centre's ground-breaking work accessible to all Australians affected. We are also hoping this will inspire others to give generously towards making this a standard of care for everyone in the future."
Advanced genomic testing could replace chemotherapy
Genomics testing is a form of 'personalised medicine' that matches a treatment to the patient's specific condition. It involves testing the patient's blood to look for critical gene mutations known to play a role in cancer. If found, the patient can be diverted to a new treatment – or enrolled in a clinical trial – to access drugs known to work against cancers involving these specific mutations.
Both Peter Mac and University of Melbourne will contribute additional funding to provide patients suffering from myeloid malignancies, such as acute myeloid leukaemia, with genomics testing.
According to Associate Professor David Westerman, who will lead the research project, the advancement of genomics has the potential to eliminate the need for chemotherapy. He says, "Genomics and personalised medicine is what will aid targeted, less toxic cancer treatments."
The Snowdome Foundation's ultimate goal is to raise $10 million for genomics research.
If you would like to contribute to the fund, the Snowdome Foundation is accepting further donations at snowdome.org.au/donate.
Image: Dean Bradley