Including philanthropy in your financial plan
Most of us have a social conscience, and are happy to give a bit to charity. Ever wondered how best to include philanthropy as part of your financial plan?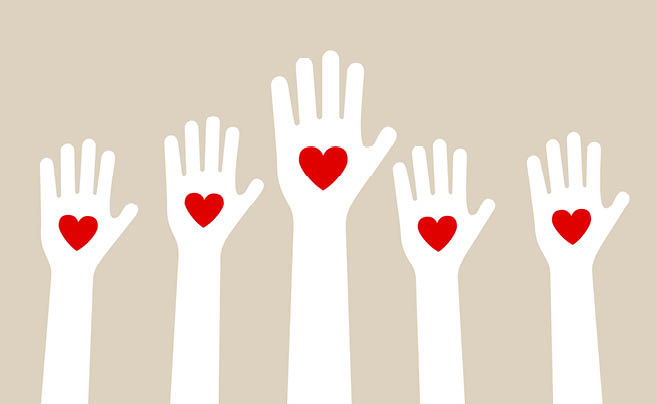 On a personal level, many believe that 'charity starts at home', and when times are tough, are reluctant to part with any hard earned dollars; no matter how worthy the cause.
While a lot of us are willing to donate a bit of pocket money when it comes to being charitable–perhaps giving to Surf Life Saving or the Guide Dog Association when they come knocking on your door–being seriously philanthropic on a regular basis is not something many of us give a lot of thought to.
Yet, with the proliferation of social media, has come an increase in social and corporate consciousness. The difference between individuals and collectives that 'have', or are more privileged, and those that 'have not', is evident and startling.
We all have our heartstrings tugged by individual cases of people in need that go viral on social media. Typically, however, it's only when we've been personally touched by an illness or cause that we choose to engage further with it.
As a personal example, I was exposed to the work of The Hunger Project some years ago.  While I've never been personally impacted by hunger–I've never even done the forty-hour famine–learning more about The Hunger Project's goals (to end global hunger by 2030) and how they provide a hand up rather than a hand out, had my interest well and truly piqued. I wanted to know how much in every dollar went to those who needed it (81 cents) and ensure I wasn't assisting the CEO into a new Bentleigh or Lear jet while the goals of the group went by the wayside.
To find out more, I applied for a leadership program with the group, undertook to fundraise $10,000, and travelled to one of their village partner nations (Uganda) to see the work they were doing firsthand. Upon my return I joined the local state development board and signed up to become a Global Investor.
Although that may be an extreme way to get to know a charity, the lesson remains: do a little due diligence and go with something that moves you.
Why sign up and be involved?
Supporting the community can raise a business or personal profile and help generate future revenue. It can lead to greater economic success for a community and even create markets where there were none before. Business reputation can be enhanced and arouse favourable customer interest and goodwill.
The corporate world may still appear to be a faceless, ruthless giant to many, but there's kudos to be gained from being philanthropic. Corporate sponsorship of local causes can bring together communities. Initiatives such as the Vinnies CEO Sleepout are designed to highlight the plight of the homeless, while The CEO Cookoff aims to raise $1.5million for OzHarvest.
Furthermore, having an annual spend, or even dedicating time to a cause you're passionate about, has been scientifically proven to benefit you as the giver. Reported in the Denver Post, enhanced creativity, meaning, resilience, health and longevity are all by-products of being a giver.
Thus it may be time to have another chat with your financial planner, to see how you can incorporate regular giving into your financial plan.