Filipinos targeted by dodgy Hong Kong recruitment agencies
Domestic helpers from the Philippines are being fleeced by recruitment agencies leaving them high and dry overseas.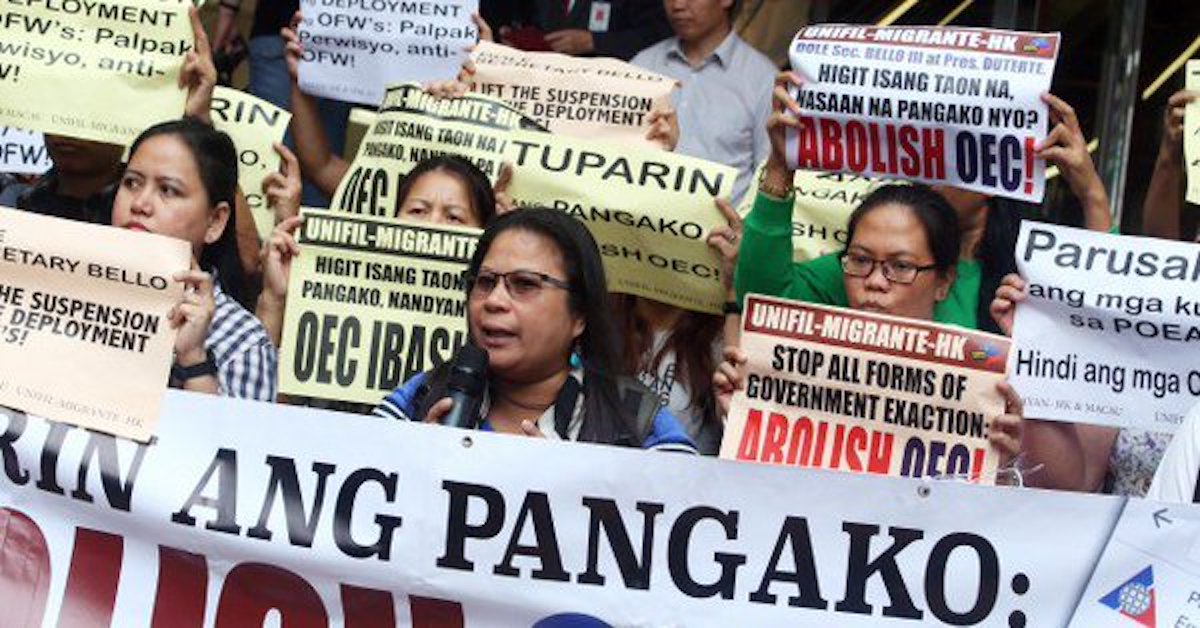 Filipino domestic helpers working in Hong Kong are being recruited for lucrative jobs that don't actually exist.
According to the South China Morning Post, Hong Kong is a hotspot for job recruitment fraud.
The Philippine consulate in Hong Kong confirmed for the first time that recruitment agents promise Filipino helpers high-paying jobs in countries like Russia, Turkey and Brazil, and urge them to terminate their current employment contracts, before arranging flights.
The Filipino workers have to borrow funds to afford the agencies, and do so believing they'll be able to recoup the losses with their life-changing new salaries. But those salaries are fabricated, so they spiral into increasing debt and are unable to find a way back to Asia.
Jalilo Dela Torre, an official at the Philippine consulate in Hong Kong, said: "The intermediaries would pocket agency fees of HK$28,000 to HK$43,000. Almost all victims would borrow the amount from financial institutions or even loan sharks."
Almost all victims would borrow the amount from financial institutions or even loan sharks.
Matt Friedman, the chief executive officer of the Mekong Club, a human-trafficking watchdog, says non-government organisations (NGOs) have long discussed the human rights breaches, but the acknowledgment from the consulate was an important development.
"They would prey on vulnerable domestic helpers who might want more money or better jobs, for example as a social worker or teacher," he said.
"They were made to believe they could easily repay the debts from agency fees and would eventually be held in a foreign country to repay them.
"It's the first time I've heard the Philippine consulate confirming the situation, which has been discussed in the NGO community for years."
Victim speaks out
A victim, speaking on condition of anonymity to the Post, revealed a local agent convinced her to go to Russia in 2011 for a job worth several times what she was currently being paid. But it turned out the salary was the same, so after borrowing to cover the move she couldn't get her head above water again.
"Even if I want to go back home to the Philippines or to Hong Kong, it's impossible because we need first to pay all the debts [!incurred!] in applying to go to Russia," she said.
Ban on labour export
It follows the Philippine labour and employment department imposing a three-week export of labour ban last Friday, citing "persistent reports of illegal recruitment" and "pernicious activities of certain unscrupulous individuals preying on Filipinos".
An estimated 15,000 outbound Filipino workers seeking employment worldwide have been affected by the ban.
As a result, members of a union for Filipino domestic helpers in Hong Kong staged a rally outside the consulate on Wednesday to demand the ban be lifted, as well as compensation for those stuck between employment.