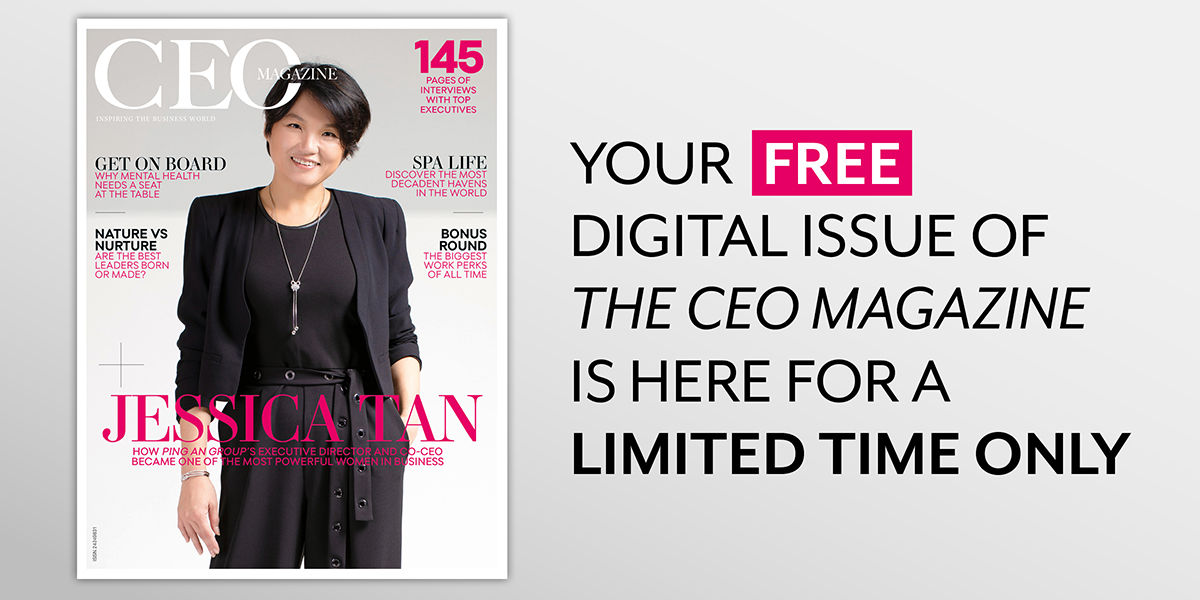 Read the October issue of The CEO Magazine Asia to find out how Executive Director and Co-CEO Jessica Tan has transformed Ping An Group into one of the world's largest healthcare facilitators.
Discover the biggest work perks around the globe, consider whether leaders are born or made, and learn why mental health demands a seat on every board.
Plus, indulge your senses with the world's top quality artisan coffee brews and explore how slow travel is redefining the travel industry. You'll also want to plan your next trip around the 10 best spa resorts.
---
How can you get hold of this FREE digital issue? Easy. Enter your details and we'll send you the link.
---