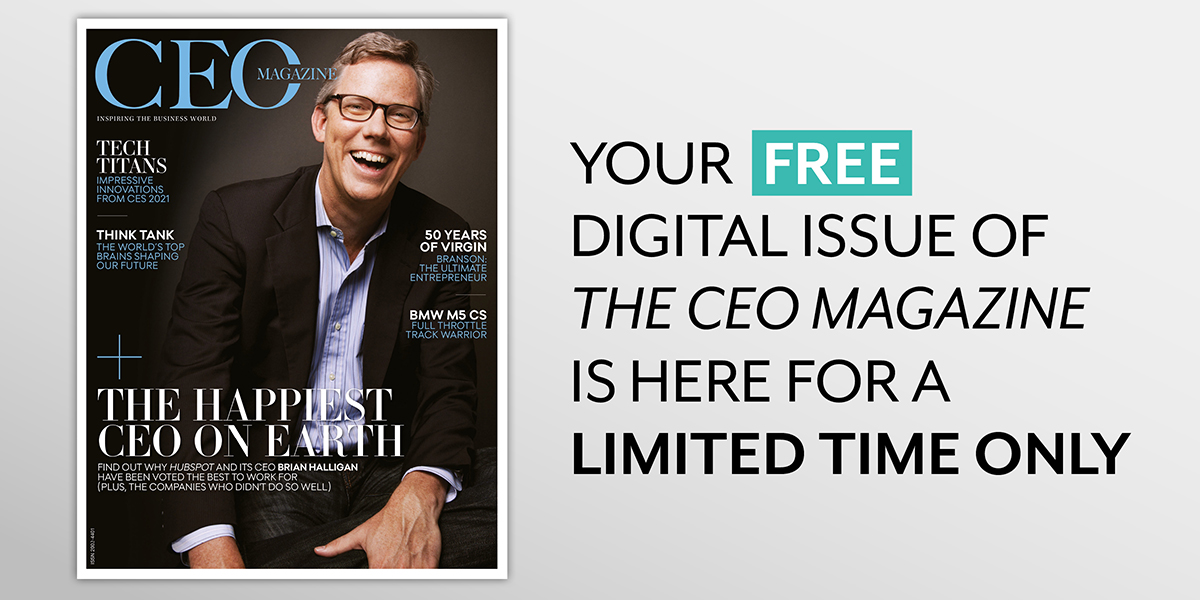 Find out the best (and the worst) companies to work for, and what makes them good (or bad).
Celebrate the 50-year evolution of Richard Branson's Virgin brand, and pick your next investments from top innovations at the world's leading tech event, CES 2021.
Plus, take a peek under the hood of BMW's new sedan, and check out decadent jewellery from Bulgari, Tiffany & Co. and more.
---
How can you get hold of this FREE digital issue? Easy. Enter your details and we'll send you the link.
---