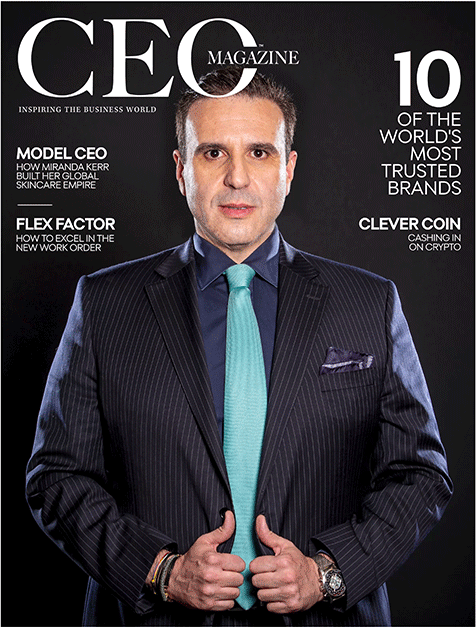 OCT 2021
Welcome to the October issue of The CEO Magazine North & South America, which has two exclusive interviews awaiting you. Firstly, Shaun Bonétt invites you to discover his knack for spotting opportunities, including Prezzee, the phenomenon that's changing the face of gift cards.
You'll also want to read all about Miranda Kerr's global success story KORA Organics, as we talk to her about balancing life and business. Plus, consider if cryptocurrency is clever coin or fool's gold and explore the world of sports apps that are bulking up as they keep the lockdown world healthy.
Finally, plan your post-pandemic escape with our rundown of the world's 10 best new hotels and resorts, which are bound to reawaken your passion for luxury and adventure.