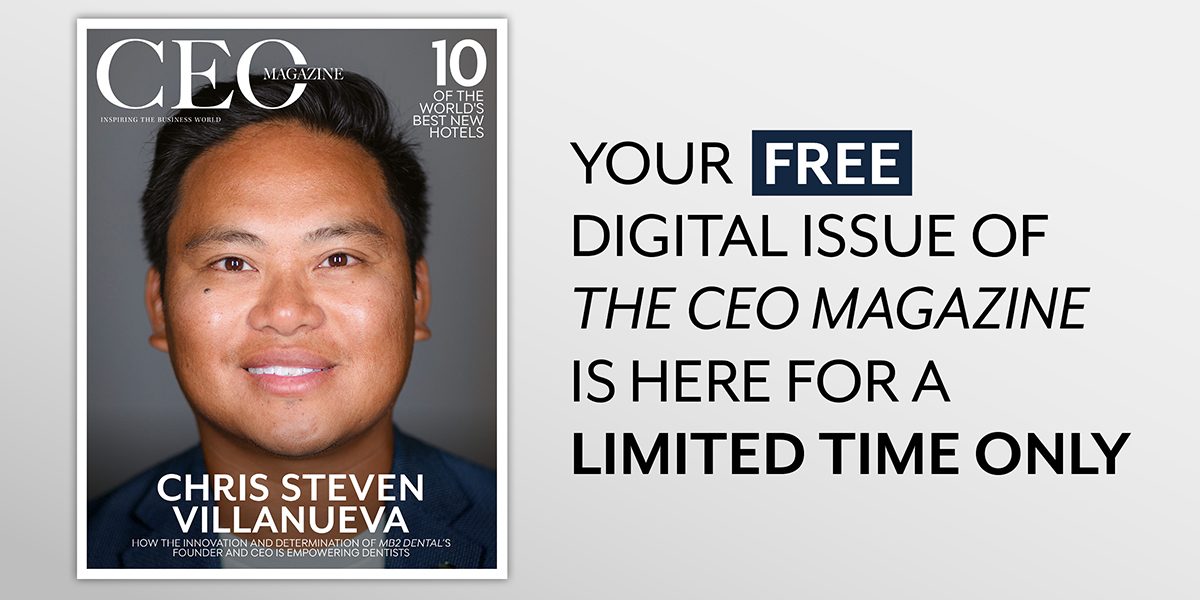 Download the first special edition of The CEO Magazine North & South America to read about how Chris Steven Villanueva, the Founder of one of the fastest-growing dental collectives in the US, MB2 Dental, is improving lives through a revolutionary partnership framework.
Discover how leaders can turn the Great Resignation into a great opportunity by reshaping their organizations to retain talent and find out how the pandemic has spawned a new hybrid workplace that's improving productivity.
Learn about which stocks to watch as Elon Musk leads the billionaires' race to space and for a little indulgence we reveal the world's 10 best new hotels and resorts, and take you on a tour through the exclusive Lamborghini Lounge in New York.
---
How can you get hold of this FREE digital issue? Easy. Enter your details and we'll send you the link.
---