When asked during his interview for the CEO position at Namib Mills what he planned to change if he was selected, Ian Collard's answer was simple. "I told them, 'I've been part of this management team for more than 14 years. If I said today that I wanted to change a lot of things, then what have I been doing all these years?'"
Ian's dedication and expertise rightfully earned him the top spot in 2012, following his career progression from Financial Manager to Commercial Manager, to Managing Director at Namib Mills.
Starting out as a milling company in 1982, Namib Mills has grown to become a world-class food manufacturer in Namibia, specialising in high-quality wheat, mahangu and maize meal products for household brands including Bakpro, Top Score, Pasta Polana, Pasta la Vita, Rice King, Meme Mahangu, and Sugar King.
"Under my care is not only Namib Mills, but also Namib Poultry Industries, and our ruminant and monogastric animal feed company, Feedmaster. Being exposed to these two industries opened my eyes as to how much each individual process impacts our end result," says Ian.
"Because we operate in a low-margin, high-volume product industry, we must be as efficient as possible. We implemented a scheme that gives us daily stats on our production 12 hours after operations close each day. This completely turned the company around and it was a huge lesson for me."
Growing a brand
Ian explains how Namib Mills adopted a strong marketing strategy, investing heavily in ways to gain more access to the market to grow the Group's brands in Namibia. "We decided that we wanted to be differentiated not by our products, most of which are generic and affordable, but by the Namib Mills name itself, and the quality, availability and value that comes with it," he says.
The company's main production facility is situated in the nation's capital Windhoek and is responsible for 85% of Namibia's milling industry. "We pride ourselves on our milling business because it's the oldest company within the group, and our company culture really makes a difference. However, cultures aren't always the same.
My father always told me that having a handful of money is like having a handful of flies: if you open your hand, everything is gone. It's the same in business – you have to control your expenses.
In 2012, we decided to implement shared services among our three businesses. Having previously operated separately, we aligned the companies to have the same culture, goals and customer service values," he explains. "This is still one of my biggest challenges because a great culture doesn't happen overnight: you have to work towards it every day."
Since joining the company in 1997, Ian has been along for the ride as the Group has grown from 300 employees to more than 2,000. "Our management team is very present within the company and culture is everything to us," he says.
"If we experience a change in management, our culture has to be strong enough for the company to carry on regardless. Our company culture is bigger than any single person who works here."
Feeding the nation
It is important to Namib Mills that it not only focuses on quality products, excellent customer service and meeting stakeholders needs, but also lives and breathes its brand promise of 'Feeding the Nation'.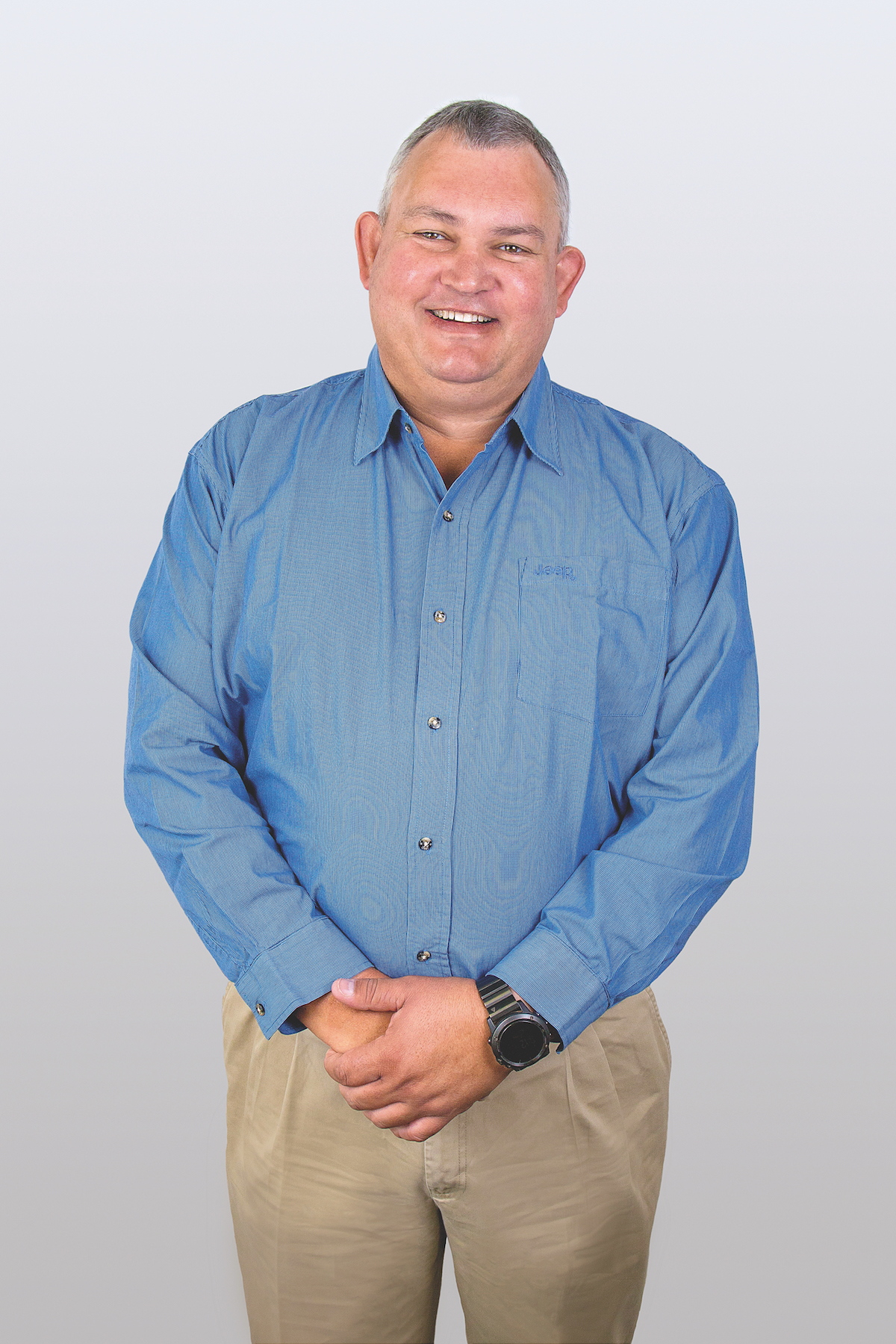 Over the past 12 years, the company has supported more than 300 registered charities and feeding schemes through its 'Free of Charge Initiative', which reaches the lives of approximately 30,000 people each year.
The scheme aims to enrich the lives and nutrition of vulnerable children, families and the elderly, who don't have access to daily food supplies due to socio-economic conditions beyond their control.
"Many companies are in business for one reason only – to make money. Of course, making money is a good thing, but if it dictates every action it becomes a bad motivator," says Ian.
"For me, as a company leader, success is being constantly sustainable. We have taken on the responsibility of Feeding the Nation, and this inspires us every single day. It's a task through which we would like to make a profit but, more importantly, it's a task we truly believe in."
We have taken on the responsibility of Feeding the Nation, and this inspires us every single day… it's a task we truly believe in.
Namibia is a small country on the southwestern tip of Africa with a population of around 2.5 million. "We struggle to survive against the bigger economies," Ian says. "Therefore, we have started working with the government in import substitution, creating products that were previously only available through imports. This is doing wonders for our country's unemployment rates and is enhancing the local GDP of Namibia."
In terms of reinvesting in its employees and the community, Ian explains how Namib Mills has a corporate social responsibility (CSR) policy different to its competitors'. Instead of simply handing out donations, Namib Mills is actively involved in CSR projects to ensure long-term sustainability.
"We empower and train communities with our projects," says Ian. "The same goes
for our employees: rather than giving grants or loans for further studies, we give them access to practical experience and training within the company. We also invest heavily in children because we believe they are tomorrow's workforce as well as tomorrow's consumer."
The innovation strategy
"Our industry has been less profitable in recent years because technology has made it easier for competitors to enter the market," says Ian. "As people in Africa progress, as the economy modernises, and as per capita income increases, buying patterns are changing and this forces us to change or be left behind. For our company, innovation is how we do business on a day-to-day basis. We focus on small innovations across all areas to increase our profitability, efficiency and long-term sustainability."
In line with this strategy, Ian explains Namib Mills has kept its older products while also introducing new product lines. At the core of this technology transition is a strong foundation of reliable supplier networks.
"We expect loyalty from our customers, and we show loyalty to our suppliers by creating open and trusting relationships. Some suppliers have been with Namib Mills since the beginning and as they continue to grow with us, we encourage their success. We aim to understand the individual needs of each stakeholder category and of the individuals within that category to keep them satisfied."
As for the future, Ian's mission is clear. "My plan for the future is to keep our three companies firing on all cylinders," he says. "In the long-term, we will continue to add value within the economy and export to earn more foreign exchange for Namibia.
"In the products we are already exporting, we learnt a big lesson in trying to grow a market we didn't dominate. We started as the underdog and we've had to learn the market and learn how to become internationally competitive. This new knowledge has helped us become more profitable and bring our operations up to world standards."