In 2006, Anurang Jain says Endurance Technologies was nearly 50 times larger than it was in 1995. The Aurangabad-headquartered auto parts giant was also in the early stages of acquiring two diecasting facilities in Europe: Amann Druckguss in Germany and Fondalmec in Italy.
"At the time, we thought that if our business kept growing, the profits would follow," says the Managing Director.
Only a year later, that all changed. The world had changed.
"We never imagined an event like the global financial crisis would happen," Anurang recalls. "Most of our customer sales dropped and our business went down substantially in Europe as well as in India."
What followed was a period of consolidation. Endurance reduced the number of plants from 19 to 16. It then outsourced a lot of its internal factory operations to its suppliers. Through such measures, it could save on future capital expenditure and improve return on capital while, at the same time, decrease prices from its suppliers because their overheads were much lower. It also started insourcing some products if the supplier was unwilling to lower the price.
Fast facts:
Enruance Technologies had a consolidated revenue of INR5,621.7 crore in FY2017.
Then Endurance implemented Total Productive Maintenance (TPM), an idea borrowed from the Toyota production system, but introduced by its customer Bajaj Auto. TPM helped Endurance improve the Original Equipment Efficiency (OEE) of its machines, and helped improve quality resulting in improved profit margins. "TPM involved everyone in our organisational chain, from the workers right up to me. We also hired a Japanese TPM consultant to guide us in our TPM journey," says Anurang.
The consolidation strategy paid dividends. Today, Endurance's competitive pricing and continuous improvements in quality have enabled it to remain ahead of its competitors. In addition, to keep the supplier relationships mutually beneficial, the company established the Endurance Vendor Association (EVA) around a decade ago. The motivation behind the move, according to Anurang, was to avoid any loss relating to quality, timely supplies, or any other concerns. EVA has regular meetings with suppliers to address those concerns. "Our profit margins are what they are currently because of these kinds of strategies."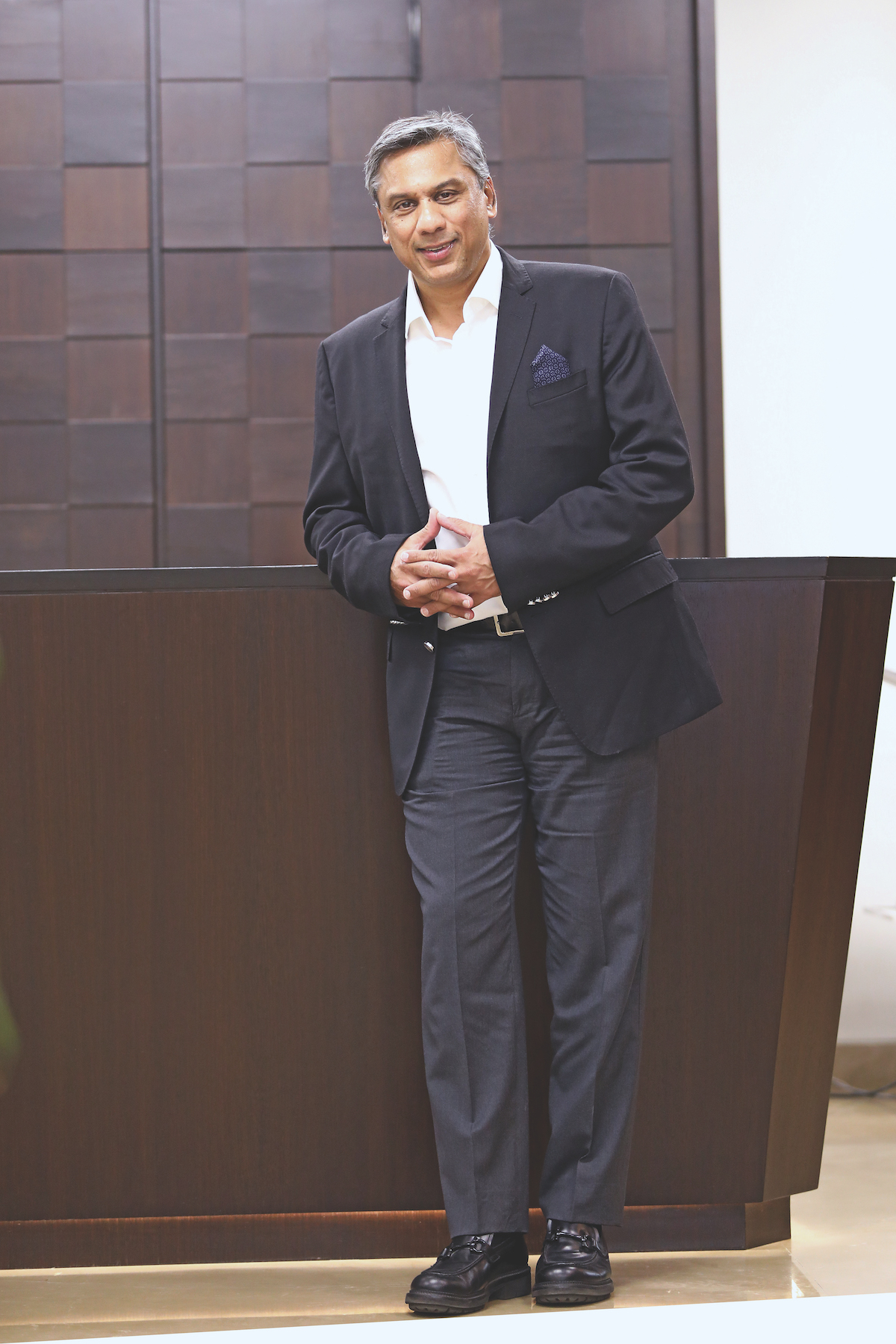 R&d for India
While the effects of the GFC were devastating, and are still being felt worldwide more than a decade later, the event may have been a blessing in disguise for Endurance. Realising that uncertainty had become the new norm, it took steps to become as financially stable as possible.
"You just never know what can hit you and when. There are external factors that are outside your control. There are some customers who might do well one year but then don't do well the next," notes Anurang. "So we became very financially focused on profit margins, and ratios like ROCE, ROE, net debt, equity, employee cost to value-add, and more. Every month, I have a plant-wise review on this."
Companies in any industry constantly need to adapt to the changes in the world surrounding them, or else they will ultimately fail. However, something that will never change for Endurance is that, since day one of its establishment in 1985, research and development has always remained the top priority across all four of its business segments – aluminium die casting, suspension, transmission and brake systems.
In its early years, Endurance borrowed from the latest developments in Europe through technical collaborations. After a while, the company began to spread its wings and set up its own R&D facility for each segment. "The reason is that roads and driving habits are different in India. For example, people drive on half-clutch. Sometimes, there are three people sitting on a two-wheeler, so the load requirements are different," Anurang points out. "We just can't use the drawings from our collaborators and make a product, because it also has to meet the Indian customer requirements on performance, durability and cost."
Companies, regardless of industry, are continually in search of their next competitive edge. Most recently, Endurance has engaged in perhaps its biggest gamble – an INR40–45 crore (US$6–7 million) gamble. In an attempt to help ramp up its engineering strength, in March 2017, the company began the construction of eight types of test tracks on 26 acres of land on the outskirts of Aurangabad.
Fast facts:
CITTI values
Endurance lives by five core values that it calls 'CITTI values'. The entire organisation's culture, both in the offices and on the floors of all 18 plants, is built around CITTI – customer centricity, integrity, transparency, teamwork and integration.
Customer Centricity
Considering customers and their requirements as supreme
Adapting to the changing needs of customers
Walking the extra mile to provide customer delight at every touch point
Integrity
Doing and saying the right thing at all times and in all circumstances
Transparency
Ensuring honesty and clarity in all our communications, decisions and transactions
Teamwork
Collaborating seamlessly within and across functions and businesses
Sharing ideas, leveraging individual strengths
Creating a sense of oneness to achieve organisational purpose
Innovation
Thinking afresh and creatively
Challenging the status quo
Coming up with new ideas
Creating value for the organisation and its stakeholders
On the right track
The test track investment is part of a push towards shorter lead times to launch products and to make products right the first time. Anurang hopes the test track will provide better R&D capabilities across all four business segments, and that it will form a better bond of trust with its suppliers and customers and secure them for the long-term.
Through its 30-plus-year history, Endurance has been constantly moving up the value-add chain. For example, it started with a hydraulic shock absorber in 1995 before developing in 2003 a nitrogen and oil-filled shock absorber that provides more comfort, before it then began supplying mono-shock absorbers with oil and gas for motorbikes.
A more recent example is when Endurance teamed up with BWI North America to complete the technology transfer of the full anti-lock braking system, including the electronic and hydraulic control unit. From April 2019 for new models, and April 2020 for existing models, ABS will become compulsory in India for all 125cc and above motorcycles. "It's a high technology product," says Anurang. "It's going to be one of the highest value items in our product range."
The Endurance story began with the Jain family's personal connection to Bajaj Auto empire. The relationship is a very close one, as Anurang's uncle is Bajaj Group Chairman Rahul Bajaj, while his twin brother, Tarang, is the Managing Director of Varroc Group and an accomplished businessman in his own right.
The Jain brothers were given an opportunity to supply aluminium die castings for scooters for Bajaj's second plant in Waluj, Aurangabad. At the same time, the Jains were planning to start their own business. "So we had a choice of being in employment, or being self-employed," Anurang says.
"My brother and I chose the latter and shipped the aluminium castings to Aurangabad." For an ambitious young man wanting to be where work is located, moving from Mumbai to "a sleepy town like Aurangabad" was not easy. But back then, you couldn't control a business remotely from Mumbai when the plant is in Aurangabad.
"For a better understanding of the business, people and customers, you have to be where the plant is. It's especially the case when it's a new plant, and a family business at that, being started," says Anurang.
What's important
The journey was a tough one but, looking back, Anurang believes it was the best thing that could have happened to him. Not only did the Jain family get a very good experience of the work involved in starting something new, they also benefited from a decent sales tax incentive that goes with being in an area in need of development such as Aurangabad.
A business could collect sales tax from a customer, keep it for 10 years, and then repay it at the end of that period. Anurang thinks the incentive helped in terms of cashflow and profitability. As a result, Endurance learned its craft faster and grew quicker.
Today, the auto parts manufacturing giant has 18 plants across the country. It has another eight plants overseas: five in Italy and three in Germany. Endurance also has four R&D centres, of which three are in Aurangabad and the fourth in Pune. "I visit all the plants because you have to be in touch with the people. That connection is very important," Anurang says.
"I visit all the plants because you have to be in touch with the people and meeting them. That connection is very important."
In 2013, Endurance started Project Nirman, its dedicated leadership development program. The company put a total of1,600 corporate staff and managers through detailed aptitude and psychometric testing, identifying around 150 people with the potential to move into higher management roles. The initiative puts these future leaders into learning projects that stretch over six to 12 months, as well as study missions in other companies.
While the program has been successful over the four to five years it has been in existence, Anurang remains patient, emphasising quality over quantity. "It's a long-haul process. It takes time as it's a big challenge. There's a shortage of good people because it's not only about expertise, it's also a question of your whole approach, the fire in your belly to work and be proactive. There are many qualities other than knowledge that are required to become a good leader. Having knowledge alone will not cut it," he explains.
"There are many qualities other than knowledge that are required to become a good leader. Having knowledge will not cut it."
Endurance went public in October 2016, with Anurang and his parents owning an 82.5% stake. Last year, it was valued at US$1.1 billion, making Anurang one of the newer members of the billionaires club. What Anurang has learned throughout all this success is that having a unified set of values among the people is the centrepiece of any company's identity. Thus, it is unsurprising he consistently refers to Endurance's 'CITTI values' as one of its major differentiating factors.
"I firmly believe that having highly engaged people on your side can give you any result you want. That is what drives a company. If you're looking after your people, and they're engaged, those are some of the major reasons behind a company doing well."
As for attending to clients, Anurang says you have to have a very good attitude and remain humble. Part of that is addressing whatever pain points the client may have, and accepting that the customer is always right. "While you might be right, at the end of the day, it's more important that the customer feels that whatever their concern may be, it has been addressed," Anurang advises.
"These days, I think the attitudes of management is gaining much more importance when catering to clients. Two things are crucial: Engage employees, and make sure all your clients' concerns have been addressed."