Gael Escribe, the founder and CEO of Nexus Automotive International, has a multicultural background that has transmuted into his professional career. The CEO was born in Africa to a Latin father and a Nordic mother. With an entrepreneurial mindset and a passion to develop and build, he was able to leverage this knowledge of the world around him and apply it to the Nexus environment. Here, Gael sits down with The CEO Magazine to share the evolutionary story of the brand that he built.
The CEO Magazine: What is your professional background prior to Nexus Automotive International?
Gael: Initially, I was a financial controller, but in 1997 I decided to enter the automotive aftermarket world. I joined my first manufacturer, Valeo, and built up my experience. I soon became general manager of Valeo Service for the aftermarket operations in Eastern Europe, and Northern Europe afterwards. Then I moved to a second manufacturer, Delphi, in 2005, with global interactions and much higher executive responsibilities. I soon joined the European governance board of Delphi, and that's where I began building up an extensive knowledge base and network in the automotive aftermarket industry.
That's where you came up with the idea to found Nexus?
Indeed. It was there that I began to really understand what was going on in the industry, especially from 2008 when the recession influenced its transformation. The market has globalised, the market has become much more digital, and the financial community has become much more interested in the automotive aftermarket. After a number of years, I thought it was time for distributors around the world to become aligned with a number of purposes that Nexus is now addressing.
Since founding the company in 2014, what have been the major milestones?
I would say our 3 key milestones come from geographic expansion. The main angle of attack from our foundation was to prepare for globalisation, not by starting with mature markets but by starting with fast-growing markets. We decided from day one to focus on being the partner of choice for manufacturers in the fast-growing markets of Africa and the Middle East.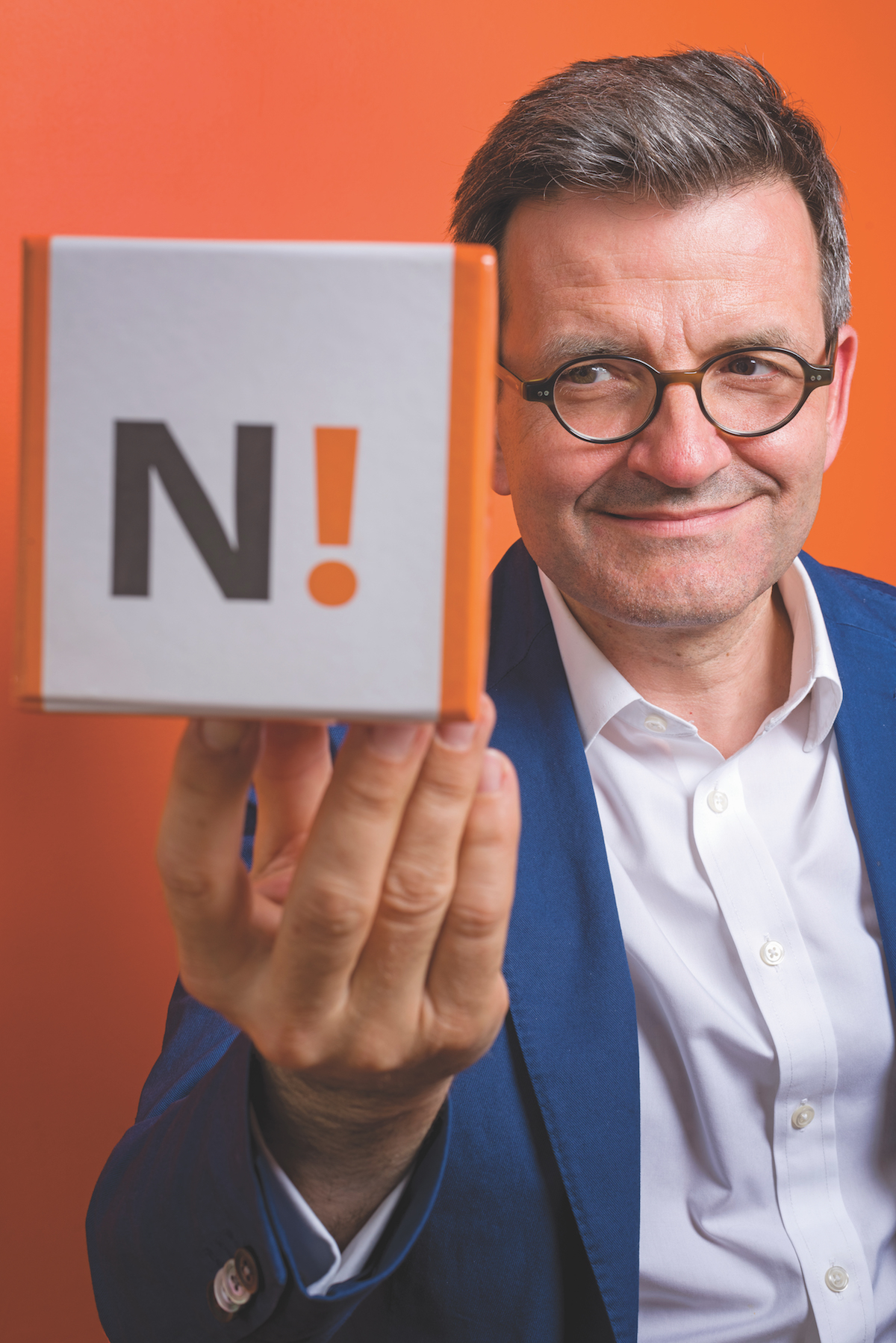 That was a big milestone because a lot of companies from the fast-growing markets segment joined us, and that enabled us to engage much more actively in Europe and in the US. The second milestone was mid 2015 when our engagement in the US started. Then we decided to move to Asia–Pacific, which is obviously the third milestone, and a significant priority for all of us. It's the continent of today and of tomorrow. And in the summer of 2016, the face of Nexus in China became visible, and since then we have continued growing there.
Aside from geographical expansion, what are some other achievements?
We have been working a lot on innovation, and there are 3 things that stand out on that front. First, we established a training academy called the Nexus Academy. Using the last months of 2016 as an example, 60 purchasing directors around the world were interfacing within the academy with large manufacturers such as Bosch, ZF, and SKF, which is just incredible.
Second, we've established a garage network called Nexus Auto and Nexus Truck, and we had our first 50 garages in France, for example, in place by the end of 2016. Third, we started to work within the trend, the consolidation trend that we are embracing in this industry. We've also started to work on consolidated sourcing, and have established two global brands, which we are very proud of.
Has leading a global industry come naturally to you?
Spending almost 20 years in two multinationals in this industry opened my eyes and has given me not only knowledge but visibility. It's given me the ability to intuitively see where this industry is going and what had to be done. I also developed the leadership style of management by example while working for the multinationals.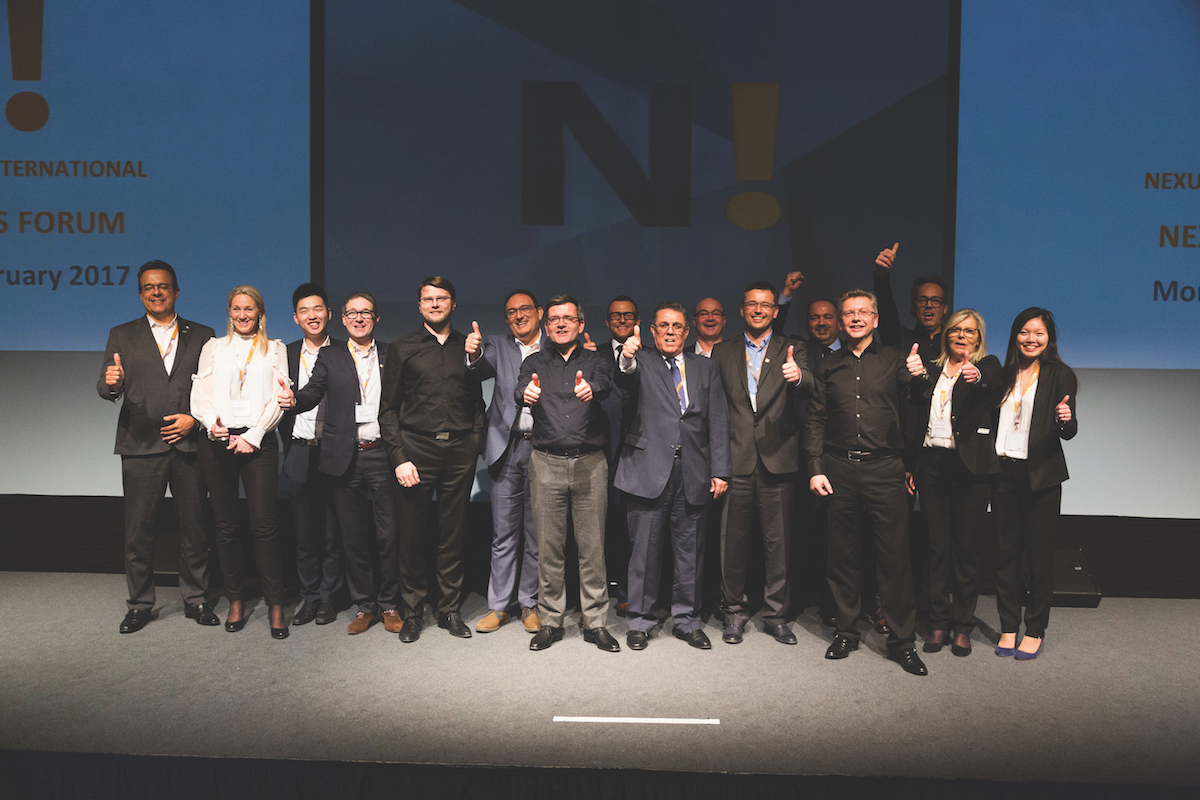 I founded Nexus; I developed the foundations, but the most important thing is to have the capability to build teams and to delegate.
I founded Nexus; I developed the foundations, but the most important thing is to have the capability to build teams and to delegate. It's vital to be able to share this entrepreneurial fibre with the team and emphasise the directions and execute the plans as best we can. Learning that leadership style has helped me immensely. That's how we have developed at such a fast pace.
Having spent 20 years in the aftermarket sector, how have you seen the industry evolve over the years?
The industry was very conservative, based on family capital, until 2008. The recession has impacted the European continent, and in 2008 we saw how digitisation started to impact this industry. We saw the financial guys getting involved. We saw the car parts getting older with the recession, which was the beginning of a transformation that is a very significant milestone in this industry.
Since 2008, digitisation has gained market share; the consolidation has generated a number of very important players in the market; and all the car parts that we have seen getting older – which we saw in a number of markets in Southern Europe in the years following the recession – have created the need for new solutions and more optimisation.
So it's an understatement to say there have been 'some' changes?
Very much so. The automotive aftermarket has been in total transformation since 2008. So this industry, at the end of the day, is part of the automotive. The automotive is becoming a high-tech industry, with the autonomous car coming up. Now, where is this transformation going to bring us in 20 years? Nobody has the answer. I had a meeting recently with a global staff member at one of the largest car manufacturers, and they think the aftermarket will probably be in the hands of an unknown operator at this stage.
Who knows? A player that is unknown in the aftermarket today could be leading the game in 10 years. That shows how sceptical everybody is in trying to predict the future, given the massive transformation that we have seen, and Nexus has been one of the ingredients of this transformation since 2014.
What does Nexus do to keep pace with these changes in demands, regulations and market dynamics?
We have 3 guidelines. We have the innovation that is part of our company; we have a very strong community, because the size of Nexus today exceeds €13 billion of consolidated sales; and we have a culture of entrepreneurship. Now, in terms of innovation, we have invested enormously in training. We know that the autonomous car coming up is
just an example.
But with the number of cameras you have in an autonomous car, this requires skills that none of the garages today in Europe are capable of coping with. And if this is for Europe, you can imagine what it means for Africa. We are investing enormously in professionalising this industry through training, and the Nexus Academy.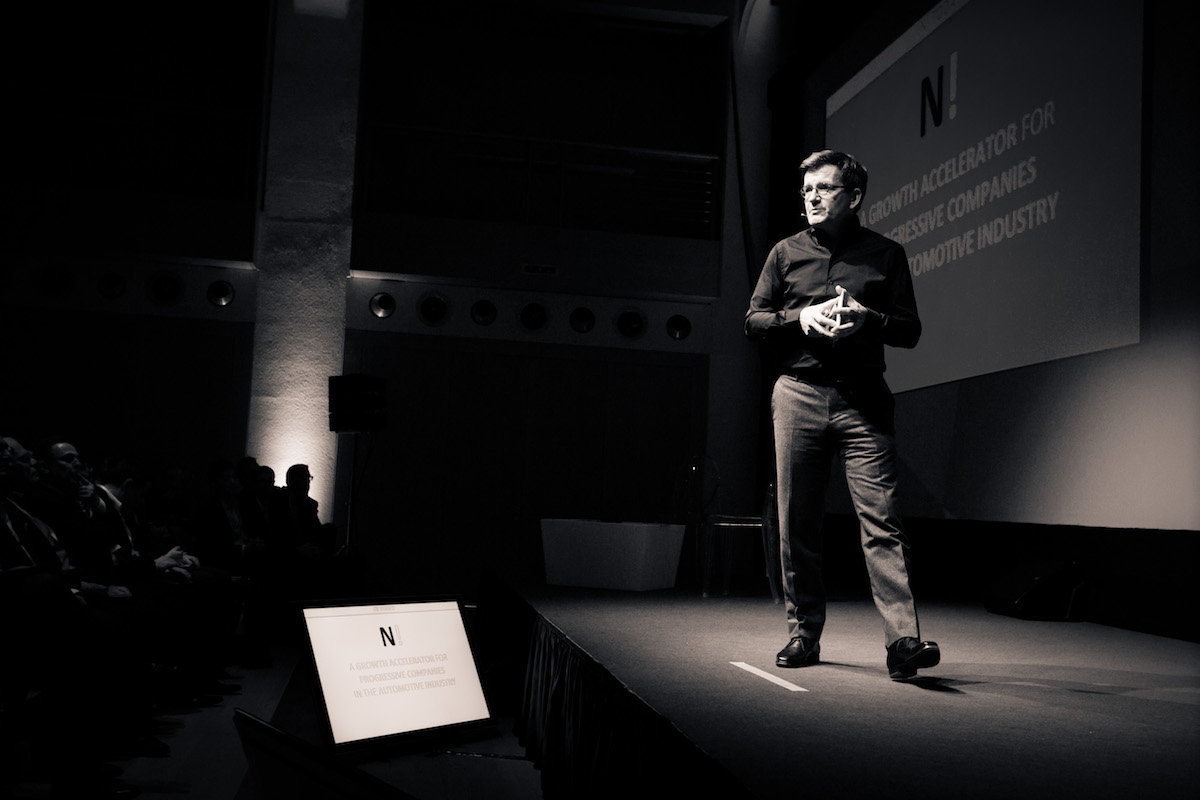 That's one very significant item. When it comes to the community and the globalisation of this market, we are already present in 115 countries, which means that I can almost push on a button and get a very clear picture of what the supplier is doing globally, and I can establish a global dialogue with the supplier and get to work on plans. That's valuable.
And obviously the globalisation is driven also by the consolidation: we have launched central sourcing teams, which is unique in the model we use. We have an office in China, and one in Europe working on central sourcing needs. We also have two global brands,
and that's definitely helping our members to get the support they need to fight in the markets.
At the end of the day, when you have an entrepreneurial spirit, you're ready for change, and that's the most important thing. Whatever happens tomorrow – if, for instance, a big e-company is suddenly getting involved or bringing even more change in the industry – we'll be there to adjust because we have the entrepreneurship and the reactivity to address and to adapt to change.
How does Nexus differentiate itself in a competitive and evolving market?
At Nexus, I would say, we are the first ones in the sector to build a global distribution alliance. We're the only ones who are really, truly global. 'Global' doesn't mean having an office in Germany, and, you know, putting flags on a map in a nice PowerPoint presentation; 'global' means having our headquarters in Switzerland but also having offices in every continent. This allows us to operate as a multinational, and enables us to think global with our partners but act regional, or local, on a daily basis, enabling us to adapt and to manage speed.
So the first answer to your question is the infrastructure that we have put in place, which is an investment, but which helps us to have a global dialogue and to have a regional execution of any plan that we design. That's a huge asset that will be copied, for sure, but we were the first to initiate it.
The second thing I would say is that entrepreneurship is part of our culture: we are engaging Nexus in the future, probably faster than the others, because it speeds up our decision-making process.
We are investing enormously in professionalising this industry through training, and the Nexus Academy.
We address innovation, we analyse innovation, we are pragmatic, and we move with decisions very fast. We have the capacity to engage in the digital segment fast; we have the capacity to engage in training fast; and we have the capacity to address the financial consolidation as well.
How do you work to ensure strong relationships with your stakeholders, and how important is it to maintain these relationships?
It's essential to maintain relationships at all levels. At the highest level, leaders with leaders, we've created the Nexus Prospective Council. This acts like a think tank in the industry, in which we involve the presidents, or the global vice-presidents, of the manufacturing side together with some of our shareholders and a number of experts. So that's the future. We had a session earlier this year, and that allows us to work together, to think together, and to exchange together on extremely important items.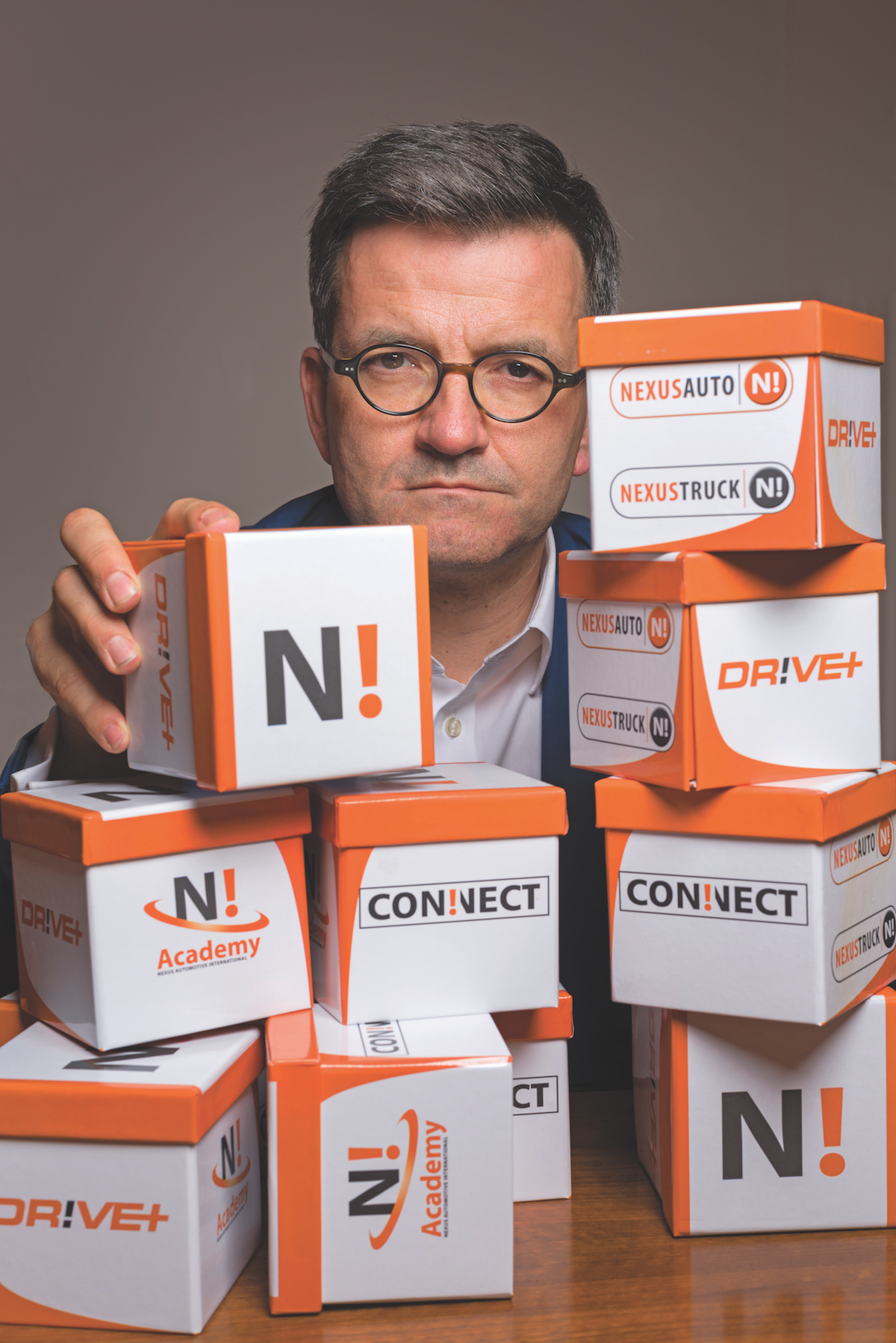 Now, on the day-to-day level, we have a number of events that we organise, like the global Nexus Business Forum, which for 3 years has been in Switzerland and will migrate to the Middle East from next year. It's an event where 400 people meet and engage in meetings between members and teams of the suppliers around the world.
We also have regional events, which we call Nexus Connecting Days. Recently, we had one in Sao Paulo and we put together our members and distributors of Brazil, of Chile, and of Argentina in front of the regional teams, the Latin America teams
of Bosch, of ZF, and of strategic suppliers. So this enables us to strengthen the relationships between our members and our supply partners regionally.
What do you love most about the aftermarket industry? 
The aftermarket industry is basically part of the mobility chapter, and the mobility chapter is generally in the top 3 of the budget of any family in the world, so it's great that we represent real life. It's the same as producing food or building houses: you are in real life, and that makes it extremely exciting. I mean, for example, if a car's not fixed, a parent won't be able to take their children to school.
It's the human side of this business that has always excited me enormously.
In addition to that, we are now in an industry that is evolving very fast and is becoming a high-tech sector. That makes it exciting – in addition to being in the real life of people – because when we talk about the autonomous car, you might have the impression that you are in California's Silicon Valley talking about a high-tech item. So we're in the real life, with more and more high-tech innovation.
The automotive aftermarket is, of course, extremely influenced by this change which brings all the excitement that you can have when you get up in the morning.
In terms of structure, what is the biggest difference between the automotive and aftermarket sectors?
The difference between the automotive aftermarket and the automotive sector overall is that the aftermarket still has in place a family-business structure. That brings lots of relationships, social interactions, and human interactions in the business. So there is a huge human factor that you may not have in larger entities of the automotive, which makes it delightful to go through, because in addition to being in the real life and being driven
by more and more high-tech innovations, you work with people. Business is people.
In this industry, you don't work with companies, which is fantastic because you learn enormously from people. It's great to work in and with teams – that's the human side of this business that has always excited me enormously. I hope that even with the consolidation that is happening, this industry will keep its human dimension, which obviously, for
its leaders, is very enriching.