TRU Simulation + Training, a subsidiary of global aerospace and defence conglomerate Textron, continues to maintain consistent growth as a training solutions provider. Operating within the complex aviation simulation and training industry, the business has no plans to slow down, with a number of strategies already in place to take it to the next level.
TRU provides training devices to the commercial and defence industries, with systems such as full flight, classroom and fixed-base simulators. It also provides pilot and maintenance training through TRU's training centres.
"We are structured around our air transport market segment, our military and business segment, our training centres, and our aftermarket service and support," Ian Walsh, President and CEO of TRU Simulation + Training, explains.
"The company is growing across a number of areas including air transport, business, military and maintenance. We really want to beef up our ability to capture and go after the right customers globally, so we have improved that capability," Ian says.
Ian Walsh is a TRU aviation professional
Adding to this growth is TRU's recent acquisition of the aftermarket service ETOPS, which initially supported its air transport simulators. "We are now able to provide a full aftermarket service and support not just to our external customers but also to our internal training centres that we run on the business jet side and helicopter side," Ian says.
Having grown up both personally and professionally in the aviation industry, Ian says it is a complex environment in terms of training and simulation. This was particularly evident for TRU, as it covers multiple businesses and customer segments with different dynamics.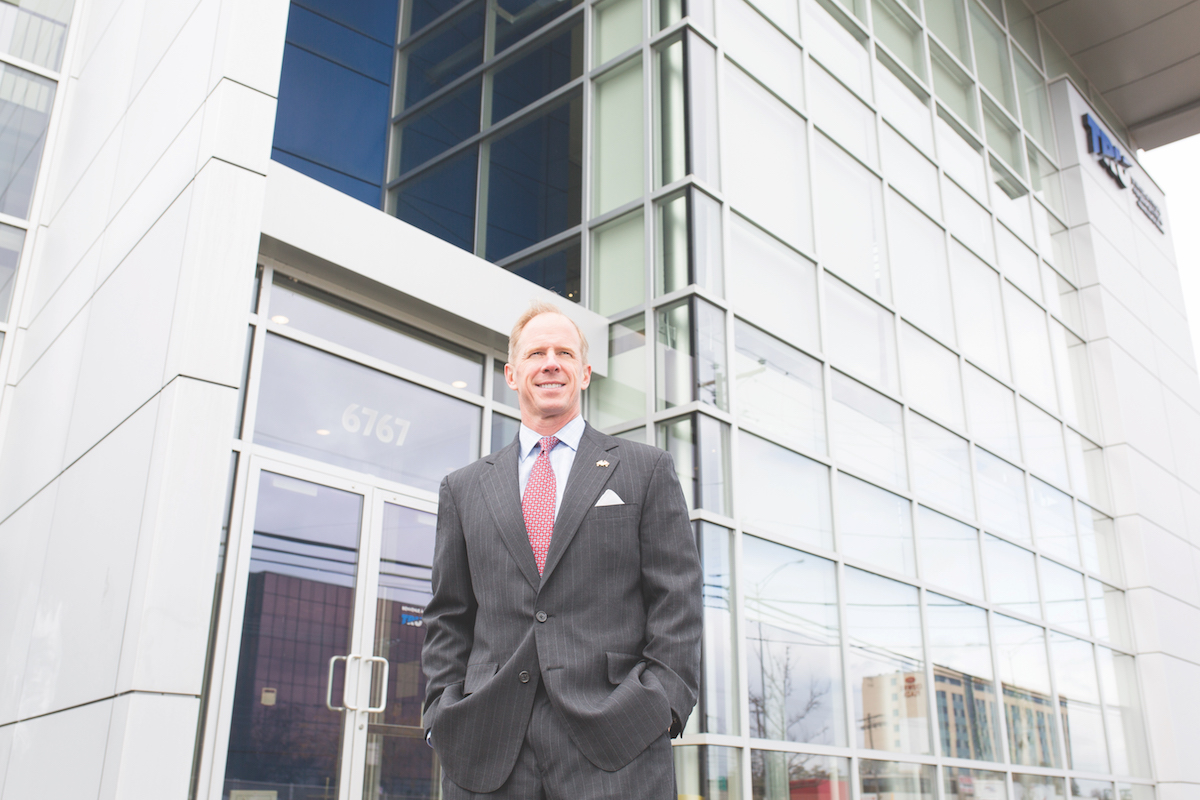 Now, because we're a part of the big Textron family, we're able to leverage those relationships much more.
"The air transport market is diverse. Whether you're talking about the big OEMs like Boeing and Airbus – both of whom we now have contracts with – or all the other players in between, they're now growing to the extent where they're looking at what kind of solutions they need for their aircrew and their pilots, and so on," Ian says.
"Do they go to their primary training centres? Do they go to a distributed model? And what things can TRU provide them regionally, depending on their footprint? On the defence side, it's diverse because there are tons of different needs and requirements. There is a whole range of solutions that different customers are looking for, whether it be US services, or allied countries or whoever."
TRU Simulation + Training is on a mission to be the best
Despite the complex nature of the air transport industry, Ian says, TRU's mission is to be the best among all other training solution providers. "Each of our businesses has different dynamics, different customer requirements and different solutions to be successful. The common denominator across all of them, and for TRU, is to not be the biggest player but to be the best player out there – to provide the right solutions to the right customers in the right way."
There are a number of methods Ian implements to ensure the company stays ahead in the aviation sector. He says the company pays attention to what it can do on a recurring basis – online or offline – to help its customers maintain currency and proficiency. One of the first things TRU does is to stay updated when it comes to industry regulations.
It takes part in industry committees and associations to understand the key trends, what requirements are coming, and what may be emerging or changing. "For example, thinking about how customers are using our devices, whether it's recovery training, unique mission training, or cockpit crew coordination training. On the military side, it's live, virtual constructive training, which I think is a big trend that's been going on for a number of years, but I think is picking up speed," Ian says.
Ian Walsh's tips for maintaining business growth
Keep up with industry regulations
Design products that will have a good return for the company
Ensure products are affordable
Differentiate yourself from your competitor
Another method is from the product perspective: how to build affordable devices and do it in a way that has a good return for the company. "As technology continues to evolve and merge – as we think about other motion systems, mini-motion systems, visual systems, whatever it may be – there will obviously be requirements for full flight devices," Ian says.
"It's about how to make them affordable. That's where we get into looking hard at our own operations, looking at our supply base and all those elements that go into a lean, effective and affordable production system. That's a big focus area for us right now."
On the customer side, Ian says, the key is being able to differentiate from competitors. "We really spend a lot of time understanding who that customer is and what their needs are to give them the best possible training experience that they can have at the right price. I think that's what allows customers to come back to us over the competition," he says.
TRU partnerships
TRU's continued growth is reinforced by its partnerships with sister companies Textron Aviation and Bell, which has elevated its supplier base. "Their supply base overlaps our supply base," Ian says.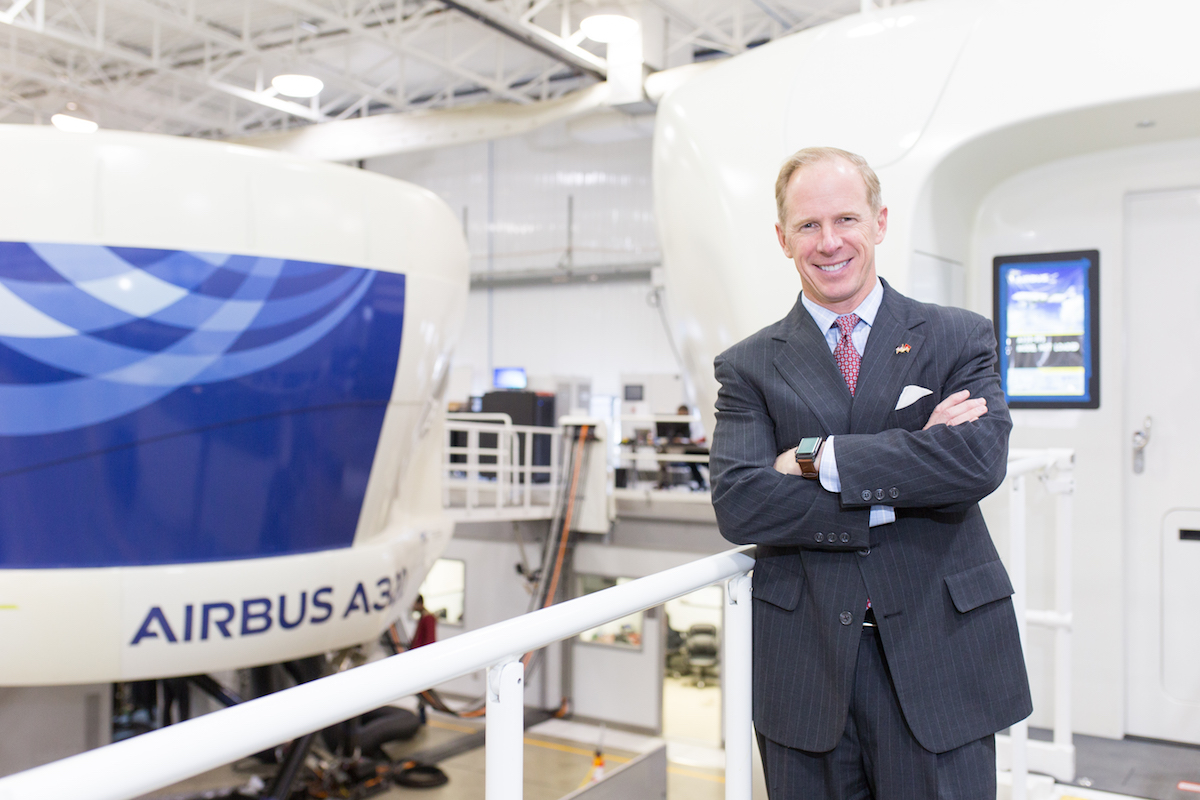 "Now, because we're a part of the big Textron family, we're able to leverage those relationships much more, working with their supply-chain leadership and managers."
Following this partnership, TRU held its first suppliers summit earlier this year, with nearly 70% of its suppliers gathering in Goose Creek in South Carolina to learn about TRU's long-term plans. Ian described it as a "very productive couple of days".
"Your supply base, in my opinion, should never be a push or a pull; it should be a true partnership," he says. "Their success is our success, and our success is their success. They get to understand that. They're trying to make decisions on who they invest with
and so on, and we want to make sure they understand who we are as a leadership team, who we are as a company, and, most importantly, what our long-term plans are."
An aim that's TRU
Looking ahead, TRU is aiming to focus not only on the programs it currently has but also on seeking out new opportunities. It has collaborations with Finnair, Avianca Airlines, Icelandair, Copa Airlines and India's Flight Simulation Technique Centre, and recently secured a contract with Airbus to provide two devices for its training centres.
In addition, TRU has a strong focus on ramping up its growth. "TRU Simulation + Training 20 months from now, compared with 20 months ago, is going to be an even bigger, more viable, powerful enterprise that provides the right solutions for our customer segments," Ian says.
"Just as an example, between last year and this year, we've almost doubled the size of our company. From a growth perspective, there's a lot of opportunity out there. TRU has very aggressive growth targets. Over the next five years, you're going to see a lot of the same dynamics and growth curves from us. That comes with its own set of challenges, which is very exciting for us."