In 1970, one family set out to make authentic car parts more accessible to mechanics in Singapore. Nestled in the heart of Little India, they began distributing French brand-name parts – Renault, Peugeot, Citroën and Simca. Windscreen and door glasses were soon added to the expanding inventories, and SEAT and Rover brands followed in the 80s.
Today, Kian Hua Motor is one of the largest stockists of European brand-name car parts such as Volkswagen, Audi and Fiat, distributing both authentic and original equipment manufacturer (OEM) items. Still in the same family, the company is now led by second-generation Managing Director Michael Ng, who prides himself on delivering quality and variety to his customers.
Michael Ng targets new markets
"I joined the family business to work in operations after I'd finished my education and my time serving in the army. I have always had a love of cars and a curiosity as to which components can be used to improve their function, so that's what drew me to the spare parts business," says Michael.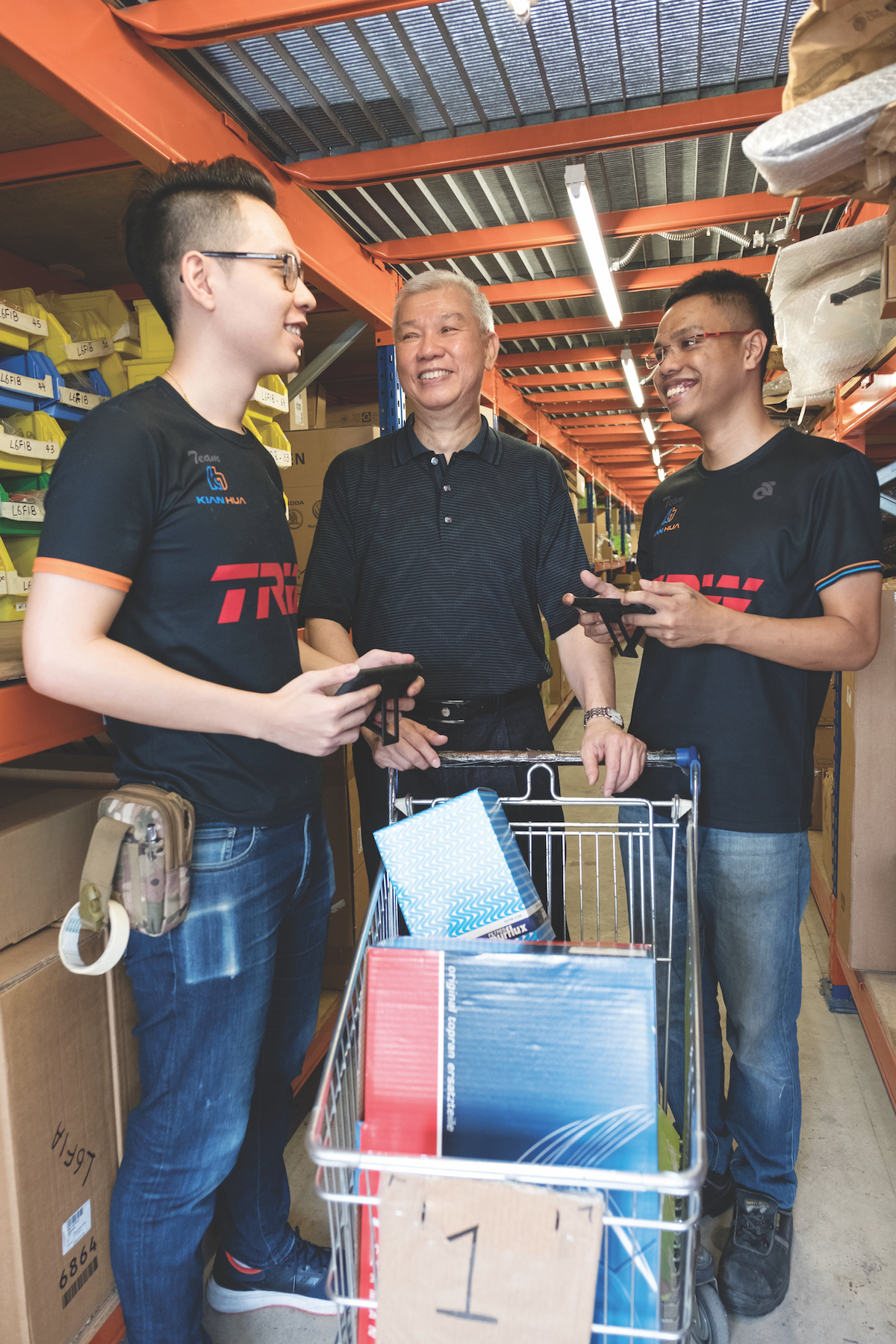 "Since becoming managing director in 1995, I have implemented my plan for expanding the company to reach new markets. As we grew, we were forced to purchase extra warehouses before deciding to build our own premises in 2012."
Completed in 2014, the Kallang integrated stocking and distribution centre makes for a faster response time and more efficient operation. Kian Hua Motor has developed an extensive supply-chain network and multimodal transportation system to serve the growing needs of its local and international customers.
"Our business is highly dependent on exports," says Michael. "The motor spare parts market in Singapore is getting smaller, with the limited car population as Singapore encourages people to change cars after 10 years of use.
"The size of the island is another key factor," he adds. "Typically, people live close to work, so their mileage is much lower than for cars overseas. This drives down the need for spare parts in Singapore. However, because we operate in an open and duty-free economy, we are competitively positioned in the overseas market."
Kian Hua Motor overcomes the challenges of global business
Kian Hua Motor's global supply-chain infrastructure is equipped to handle the large, worldwide consignments of goods. "What sets us apart is our variety. We give customers the widest range – from our first-tier products to our genuine and OEM parts," says Michael.
"Our greatest turnover is overseas, which has presented a number of obstacles. Global business recessions have hit us hard, and we have had to overcome several fiscal challenges due to fluctuations against the Singapore dollar as we import and export to locations across the world," explains Michael. "Nevertheless, we have survived by working closely with our customers and suppliers in coming up with a plan of action. These challenges have brought us closer together.
"The political and economic instability of our overseas markets means we are currently exploring the opportunity to branch out to produce even more European car brands.
We are still in the process of looking at the different criteria that must be met before we can launch in the market with a fully stocked inventory."
A competitive force within the industry
Over the next three to five years, Michael hopes to increase the company's turnover by double digits while improving the efficiency of its operations team through technological advancements. "Such innovations are made possible by my two sons, who joined the business in 2005 and 2010. Together, we are working towards our dream of having a full-scale, functional operations team," says Michael.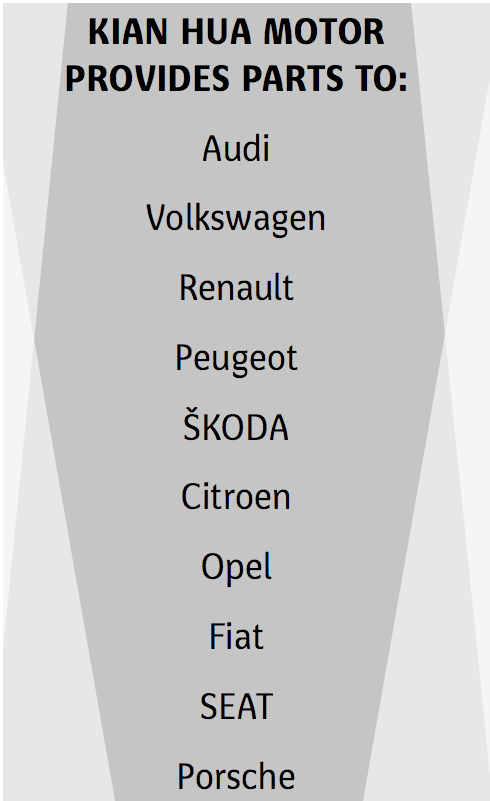 "Although I'm not IT trained, my sons bring significant IT knowledge to the company, spanning inventory and processing to sales and marketing. We hold regular meetings where specific targets are laid out and incentives are provided to boost morale and encourage the team to meet their goals.
"We are in constant, two-way communications with our suppliers, finding out about the latest products and at the same time giving them feedback in terms of market preferences and price competitiveness in each market," says Michael. "This communication is highly beneficial in giving our suppliers an understanding of how we work and in which markets we are succeeding most.
"In terms of service, we don't just sell to our customers; we share our knowledge. Spare parts are becoming increasingly complicated with the number of technologies introduced by car makers. There is more differentiation than ever before between the part and the purpose, so we are there to assist our customers in making the right choice in terms of procurement and stocks," explains Michael.
"My father taught me to work hard, be hands-on, and always aim to improve myself and my business. Only with that attitude are you able to lead and become a competitive force within the industry."