When Sohana Rouf Chowdhury first took the reins of the family business, Rangs Motors Ltd (RML), she was fresh out of university and lacked any practical work experience. But that wasn't going to stand in her way. This year, as Managing Director, she celebrates 20 years with the company as it experiences a strong and sustained period of growth.
"I started from scratch. It was like being thrown into the deep end and told to learn to swim," explains Sohana. "It was also difficult because it's a very male-dominated business – I'm one of the few women. Of course, there were times when I made mistakes, but I always learned from them. I fell down and I got back up again. Without those mistakes, I wouldn't be where I am today."
Rangs Motors Ltd is positioning Bangladesh on the global stage
RML started its journey in Bangladesh in 1998 when it diversified from parent corporation, Rangs Group, which owns 64 companies across the automobile, electronics, real estate and shipping sectors. RML is now the sole distributor of renowned brands such as Eicher and Mahindra Group.
The company is founded on the belief that the collective contribution of all individuals can propel Bangladesh towards new heights of recognition both locally and globally. The business hub invests heavily in modernising its management system and designs in-house training programs to improve the creative abilities of its people.
"Competition is fierce so we must do everything we can to stand out. I work hard to improve the efficiency of my staff and their customer service. We always look for a third-party point of view, and we have appointed professional consulting firms such as EY to regularly assess and improve our operational efficiency," says Sohana.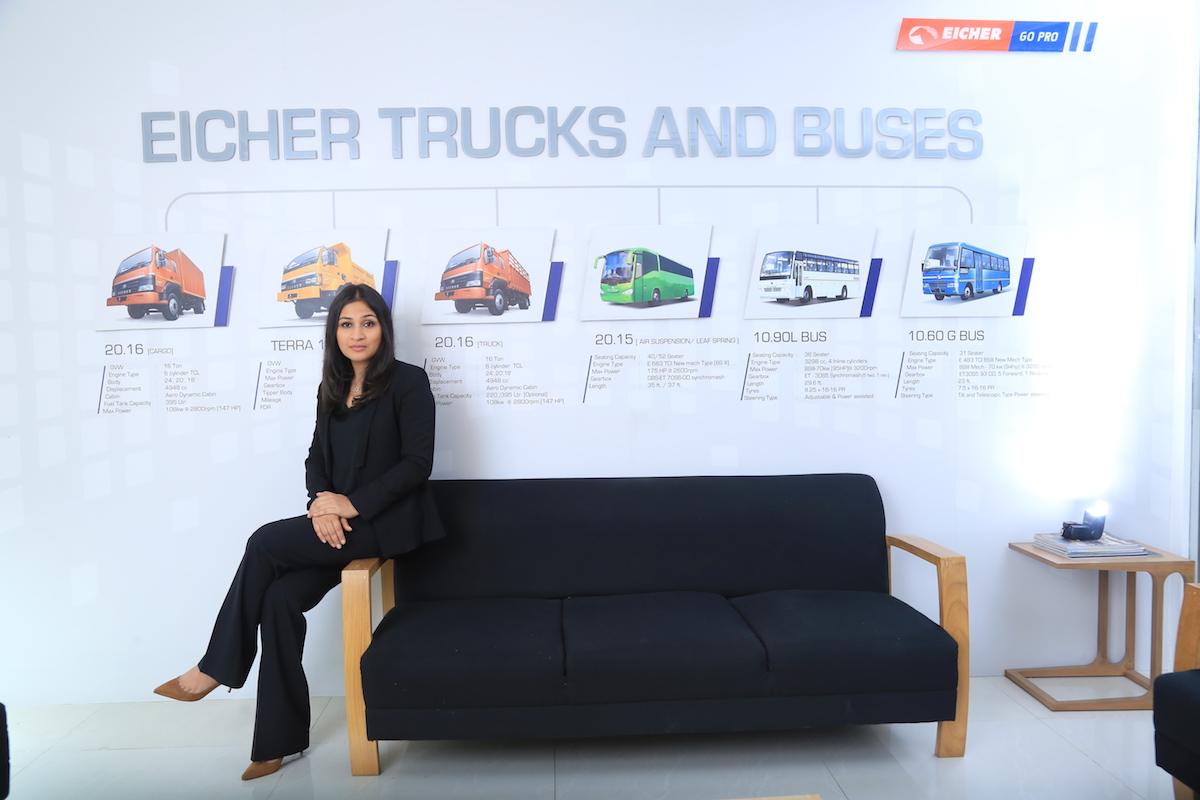 "High-class customer service is expected in the passenger vehicle segment, but not so much in the commercial vehicle segment. I want to change this by making clients feel important and valued, and I have already received excellent feedback. Their support is like an unpaid, word-of-mouth advertisement. People value the opinions of others and when they hear the Rangs name, they know we are someone they can trust."
The prominence of the Rangs brand combined with the expertise of its staff, allows RML to address the high standards and growing needs of its customers. "Our people set us apart. My father set the standard – he leads by example and has trained his staff using a very holistic approach," says Sohana.
"We have a national presence. Our 20 offices, 40 workshops and 70 spare parts outlets are spread throughout Bangladesh, as well as our door-to-door motorcycle service. When people choose us, they know they are choosing a brand with national capabilities and the potential for expansion."
When people choose us, they know they are choosing a brand with national capabilities and the potential for expansion.
Guided by a relentless focus on values, Rangs Motors maintains close relations with its international partners to guarantee quality products and efficient customer service. The company is a direct distributor of Indian multinational vehicle manufacturing giants Mahindra Group and Eicher Motors.
"Mahindra is a US$19 billion company and Eicher is growing rapidly. When they innovate new products, we are their distributor of choice because of our close-knit partnerships. We believe that a partnership is like a marriage – there will be ups and downs but you stay together through it all," explains Sohana.
"Two heads are better than one, and we use their expertise in the global industry to see which strategies can work here in Bangladesh. With their help, we have become a market leader."
Giving the country's economy a boost
In October 2017, Rangs Group opened Bangladesh's first vehicle assembly plant in Sonargaon in a move to tap the fast-growing local market and reduce the cost of vehicles by 15 per cent in the country. Sohana believes the new plant will give the economy a much-needed boost, providing more than 500 new jobs and helping to ensure total quality control.
"It's a huge step for us. Once our people are trained in vehicle assembly, there's no reason why we cannot manufacture our own trucks and buses. My dream is to see the words, 'Made in Bangladesh' on our vehicles," says Sohana. The 40-acre facility assembles pick-up and human haulers, which are sourced as completely knocked-down kits from Mahindra's manufacturing plant.
"Bangladesh is a quickly developing country and labour is cheap. We want to be known as a region that has the capacity and skills necessary to manufacture automobiles, trucks and buses of the highest quality," says Sohana. "Every vehicle manufacturer in Bangladesh shares that vision for both the commercial and passenger sectors."