As a 182-year-old family business, few other companies can match the history of Behn Meyer.
The company, which develops, manufactures and distributes specialty chemicals, was founded in Singapore by two German merchants from Hamburg. Surviving and thriving for this long hasn't been smooth sailing, with recent challenges being just some in a long line of major disruptions for the firm.
"We have a history of persistence," says Lotta Kellinghusen, Member of the Board of Directors at Behn Meyer. "The company lost nearly all assets twice during the two World Wars but managed to build up its business again."
Even during the extremely difficult last few years, with the COVID-19 pandemic and the war in Ukraine, the company has shown it can cope well with external challenges and changing markets.
No single reason exists as to why Behn Meyer has successfully navigated the global business ecosystem for so long, with a number of factors adding up to create the diversified business that leads today.
Behn Meyer is a family owned company, thus we don't strive for short-term profits but look for long-term and sustainable growth.
The matrix structure embraced by the business helps support strong teams, where teamwork between local and regional management is encouraged. Thanks to these solid connections, suppliers, experiences and success stories are regularly shared. As a result of the welcoming environment fostered from the top-down, employees often stay with the business for many years due to the family atmosphere.
"In our industries and countries, a personal relationship is still very important. Behn Meyer is a family owned company, thus we don't strive for short-term profits but look for long-term and sustainable growth," Kellinghusen says.
Branching out
While South-East Asia remains the main market for Behn Meyer, the company has evolved from just trading and distribution to become a world-leading integrated life sciences group.
Co-innovation is a key concept for Behn Meyer, with all of its core businesses being supported by dedicated application laboratories around the world, where co-innovation happens together with its customers.
"The industries are very different and there are so many opportunities for developing and offering innovative products and services for our customers," she says.
Disruption has unfortunately become the norm in many industries, due to recent supply chain issues, price volatility and lack of product availability. As a major multinational firm, Behn Meyer was not immune to the challenges facing the global business ecosystem.
"We faced high price volatilities and often long lead times and even no product availability at all. So good planning and close monitoring of stocks was very important," Kellinghusen says.
In our industries and countries, a personal relationship is still very important.
During COVID-19-related restrictions, a number of Behn Meyer customers were forced to close their manufacturing plants as their products were not deemed to be essential. The so-called three-in-one rule that the Vietnam government implemented – where people had to sleep, eat and work at the same place – caused a great deal of challenges.
"Some of our colleagues at Behn Meyer Vietnam moved into the warehouse to comply. We are very grateful for the sacrifice and the loyalty of our employees during that time," she says.
Normal business operations, too, have been impacted, with even team meetings needing to change form. As a direct result of travel restrictions, management and other meetings were not allowed for two years.
"However, frequent online meetings were held monitoring closely the developments and discussing challenges and strategies," she explains. "Since mid-2022 we are now happy that we can meet again in person, however hybrid meetings became very important in our regional teamwork."
Future focus
With many of Behn Meyer's customers located across Asia, the company is working hard to offer them exactly what they want, while simultaneously incorporating the latest technology. Traditional sales methods, typically including personal visits, are still popular with Behn Meyer's customers, especially as their products often need a lot of technical advice and R&D support.
The rise of digital marketing and ecommerce is driving customers to expect more technological tools that support their operations.
"We have developed an app for the agricare business, which helps farmers with crop problems, like a user-friendly mobile crop doctor helping to identify the right products," Kellinghusen says.
Technological innovation and investment are commonplace at Behn Meyer, with the business using drone technology to enhance precision farming in Malaysia. Not only does this allow the company to count the exact number of trees, this data can also be analyzed to provide the exact dosage of fertilizer needed.
In the food ingredients division, Behn Meyer acquired a production facility in Australia in 2021 where meat processing additives are produced.
"We produce in Thailand our own products for meat alternatives like plant fibers and plant proteins used mainly in vegan nuggets and vegetable-based burger patties with improved taste and texture," she says.
Sustainable DNA
Since Behn Meyer was founded, sustainability has been a key driver of its strategy and played an essential role in guiding operations. Despite already being a member of the United Nations Global Compact, and having achieved an Ecovadis Gold rating, the company is constantly looking for ways to improve sustainability factors.
"For the near-term 2025 target, we will focus on energy conservation and emissions reductions, water management and waste disposal plans to ensure positive impacts on local communities and the environment," she says.
Many major multinational businesses are working toward the goal of carbon neutrality, but few have committed to reaching this target by 2040. Behn Meyer set out its ambition to achieve the boldest carbon emissions commitment in its industry and become fully carbon neutral by 2040, the same year that marks the company's 200th anniversary.
Giving back to the communities around us is important to us and always has been.
A comprehensive plan based on the four pillars of environment, labor and human rights, ethics and sustainable procurement has been put in place to ensure the business is prepared to embark on a transformational journey with both long-term goals and near-term targets to achieve carbon neutrality.
In 2021, the company launched the Behn Meyer Sustainability Campaign, where employees from around the world submitted innovative ideas that set out to improve sustainability. An idea from a Malaysian agricare team that focused on organic solutions for achieving soil health was selected from among 38 submissions.
Leadership Styles
Any successful and effective leader will need to embrace a style that suits their company. With several different business units in many countries under Behn Meyer, leaders across the firm are empowered to work independently and to grow future leaders.
"We promote local talent and empower them to take charge and take leadership positions within their company," Kellinghusen explains. "In general, leaders should have an entrepreneurial spirit and motivate and empower people while keeping the vision of the company in mind. In addition, they need to build up future leaders."
Regular feedback and training courses are provided to employees for developing their careers. In an effort to support the next generation of business leaders, Behn Meyer is preparing to roll out a company-wide talent management program in the near future to share best practices.
"We have many CSR projects with local communities like financial donations, charity works, as well as long-term partnerships with higher learning institutions," Kellinghusen says. "To name a few, we offered scholarships to underprivileged pupils in Vietnam, charity programs for students in Indonesia and financial aid for victims of floods in Malaysia.
"Giving back to the communities around us is important to us and always has been."
IN COLLABORATION WITH
Arab Potash Company
A mining company focused on sustainable advancements.
Read More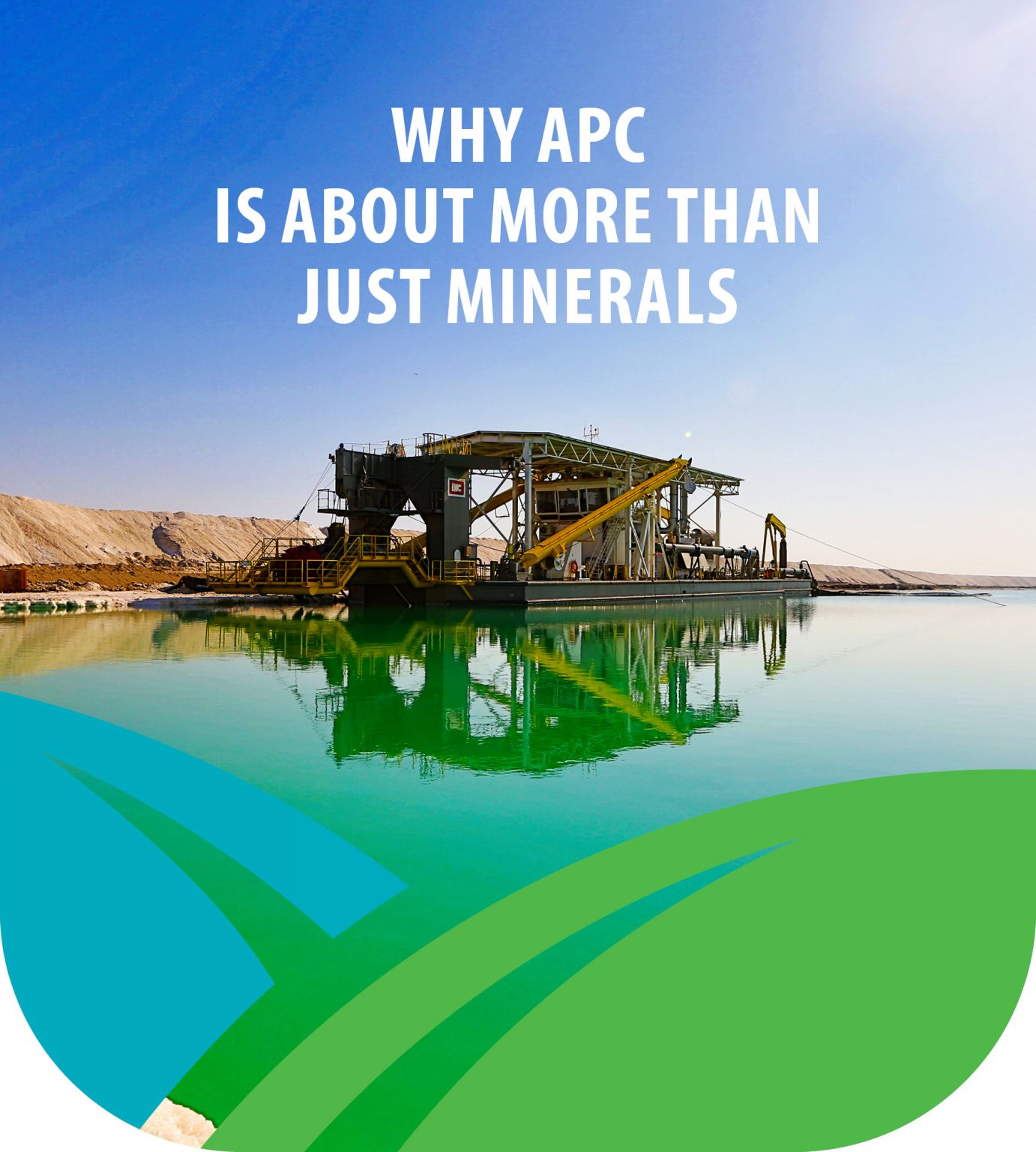 ---
"Behn Meyer and SILOX have shared a taste for innovation and a loyal relationship for more than 30 years. We are now focusing our efforts on a new stage of sustainable development for the benefit of the rubber industry." – Jean-Pierre Evers, Chief Commercial Officer, SILOX