When Martin Ellis was given a second chance to lead Nordic Waterproofing, he grabbed it with both hands. As he explains, he'd already occupied the company's chief executive seat in its formative days.
"In 2010, I helped private equity firm Axcel put together Nordic Waterproofing out of 2 components both considered non-core businesses in larger groups." One component came from Trelleborg, a Swedish industrial conglomerate; the other from Finnish contract and roads builder Lemminkäinen. "We merged the 2 groups in early 2011. I was the CEO at the time, and then after a year I handed the role to Holger Hansen, who used to be my chief finance officer at Icopal."
A surprisingly attractive business
In 2015, Holger decided it was time to move on. "He had some other ventures to work on and he didn't want to focus 100% on a public company," explains Martin. When Axcel offered Martin the role for the second time, he happily accepted, taking up the position in October 2015. At that time, he identified 2 opportunities for the business.
"You could almost say it's a surprisingly attractive business because we produce goods that don't necessarily travel that well." As he points out, that makes it quite 'immune' to competition from countries with low labour costs, such as China.
"It feels good to know that many investors are confident in our strategy and our capacity to take the next step as a listed company." – Martin Ellis
"It's an industry where you have to be very close to your customers. What we do is really a lot about making our customers' lives easier: making sure they get the product, the right quantity, and the right quality exactly when they need it, with a very short delivery time."
For Martin, that close connection with customers was part of the appeal. It was reassuring, too, to have someone with Martin's background at the helm as the company approached its IPO in mid 2016. He entered the building materials industry in 2000 as the president of Saint-Gobain's €3-billion building materials division. Then, from 2004–2008 he was the CEO of Icopal.
"I think it was good to have somebody who knew the building materials business quite well because the stock market might not be totally familiar with it." As he explains, Nordic Waterproofing is the only public company in the sector in Europe and the US. "It's usually either a part of a larger conglomerate or a private family-owned company."
The company successfully listed on the main market of the Nasdaq Stockholm in June 2016, drawing the interest of investors from within Sweden and internationally. At the time, Martin said, "It feels good to know that many investors are confident in our strategy and our capacity to take the next step as a listed company."
Record-breaking earnings
In November 2016, it announced a record first 9 months in the history of the group, with sales up 5% and EBIT before items affecting profitability up 27% compared with the corresponding period in 2015. The results make the group confident it will deliver record-breaking earnings performance for the 2016–17 financial year. Along with its continued focus on earnings performance in its existing businesses, Martin says the group is on the lookout for acquisitions.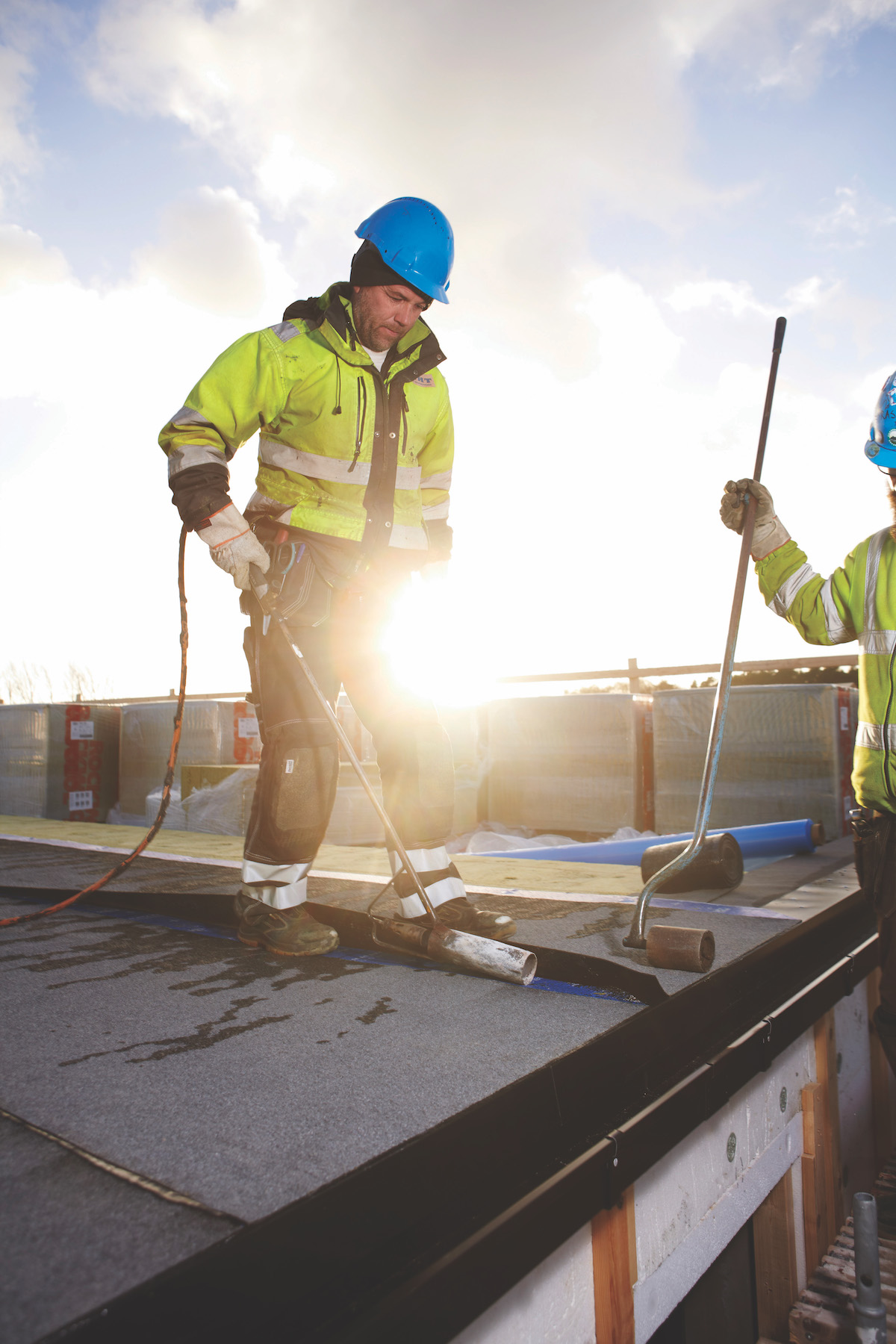 "We'd like to make a number of small- to medium-sized acquisitions," he says, adding that quite often a generational shift will prompt a family-owned business to look for an acquirer.
"Usually in that sort of situation, you get reasonable multiples compared to public companies or very large companies. So from a financial perspective, that makes it attractive for us." They also tend to be a lower-risk proposition than a larger company and easier to integrate. "Integrating the teams is critical from our point of view. It's really the most important factor: is there a good team in place and are we able to motivate them to stay on and develop?"
Enhancing the product portfolio
The company already has operations in the Nordic countries, Belgium, Germany, the Netherlands, Poland and the UK. Martin says he prefers to stay relatively close to home, in Northern Europe, when considering potential acquisitions. "The Nordics first of all, but potentially the UK, Benelux, maybe Germany," he says. Alongside its acquisition strategy, the company is setting its sights on enhancing and enlarging its product portfolio. It currently markets its products and solutions under 9 different brands, including Mataki, Trebolit, Phønix Tag Materialer, Kerabit, Nortett and SealEco.
"Our customers like our logistics — our service level — so we have the potential to add additional product categories in some cases so that our customers have access to a one-stop shop through us." One example of how it might enhance its product portfolio is to add liquid products to its range. "We usually produce rolls for waterproofing, and there's a growing development of liquid products that serve the same function in a different, more technical way," he says. Another strategic avenue he's keen to pursue is prefabrication. "We do small roofs with our rubber EPDM-based products. You can measure a roof exactly and then produce the whole surface in a manufacturing shop."
There are 2 advantages to that process: it's independent of weather conditions, and results in better-quality work. "That's something we already do, and we'd like to develop both geographically and in terms of other prefabrication situations, such as roofs and even roofing structures."