Peter Salveson has been building his career in the civil engineering and construction industry over the past 3 decades. In September 2016, he landed the position of CEO at Hansen Yuncken (HY) and his years of experience haven't quelled his passion for his work. "I'm very enthusiastic about the business and the industry and the people who work within it," he says.
Peter started his career as a project engineer, and went on to receive the Australian Institute of Building Professional Excellence Award 4 times. "I commenced in the construction industry back in 1977, when I completed a Bachelor of Engineering at Adelaide University."
Transforming strategy
Peter's been with HY for roughly 20 years and has progressed steadily through the ranks. He's known for his involved and accessible management style, and has paid close attention to helping the organisation build up from its solid foundations by streamlining operations: transforming strategy into solid design and construction outcomes.
"In this financial year, we will turn over about $1.1 billion, and we have 600 people in the organisation at the moment. There's been a real focus, and a continued focus, in terms of delivering efficiencies in the way we go about delivering our work. Clearly, that pays some dividends because we are about to turn over more money now with fewer people. A lot of that's about refining our policies and procedures and the way we go about doing our work, but also the use of technology."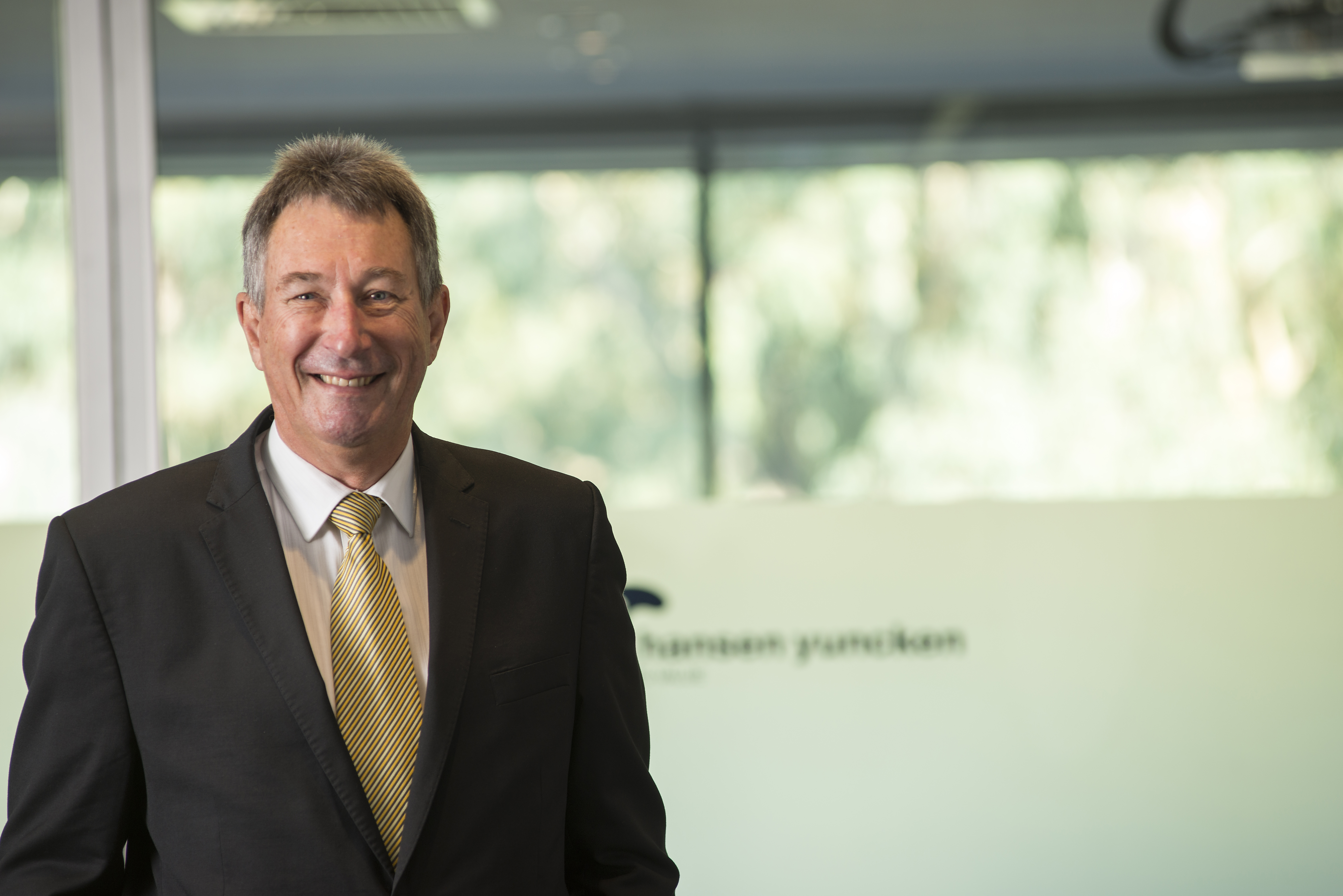 Building is a team game and very much a people business.
A major piece of this technology puzzle has been the development of HYway, its in-house collaboration and information management platform. "We've been developing it for about 5 years, and it's certainly picking up a lot of worldwide acclaim. It's a unique system. It's very much leading edge, because it's taking all of the data that we collect through our on-site mobile devices and other administration systems, then transferring that back into management dashboards so that at any particular point in time, the different levels of management can have a really accurate snapshot of information and the health of a project."
A people business
Though advances in technology have undoubtedly bolstered HY, Peter feels that human resources are really the nuts and bolts of the operation. "I've been spending a lot of time obviously getting to know the business. Understanding what the business is delivering, but more importantly meeting the people in the organisation, has been absolutely amazing. We've got some fantastic people in the business, and having had a firsthand look across the whole country at the range of projects that we're delivering, it really is very impressive."
"Building is a team game and very much a people business, so I'm a great believer in supporting training, career development, and giving all of our teams the tools that they need to be able to perform their duties to the best of their ability. About 10 years ago, we started a structured graduate recruitment program for engineers and builders, but initially it was very much on an ad hoc basis."
He says that systemising this program was a boon for the organisation. "It was important to identify young people coming into the business where we had a high level of expectation as to where they'd fit into the culture that we run. That program started 10 years ago, and it's really brought some great skills into the business. Many of those people are now project managers in their own right."
Projects that benefit society
Peter says his people take immense pride in what they do, especially when it's for greater social benefit. An example of this is HY's involvement in the new Royal Adelaide Hospital project, Australia's largest and most advanced healthcare facility.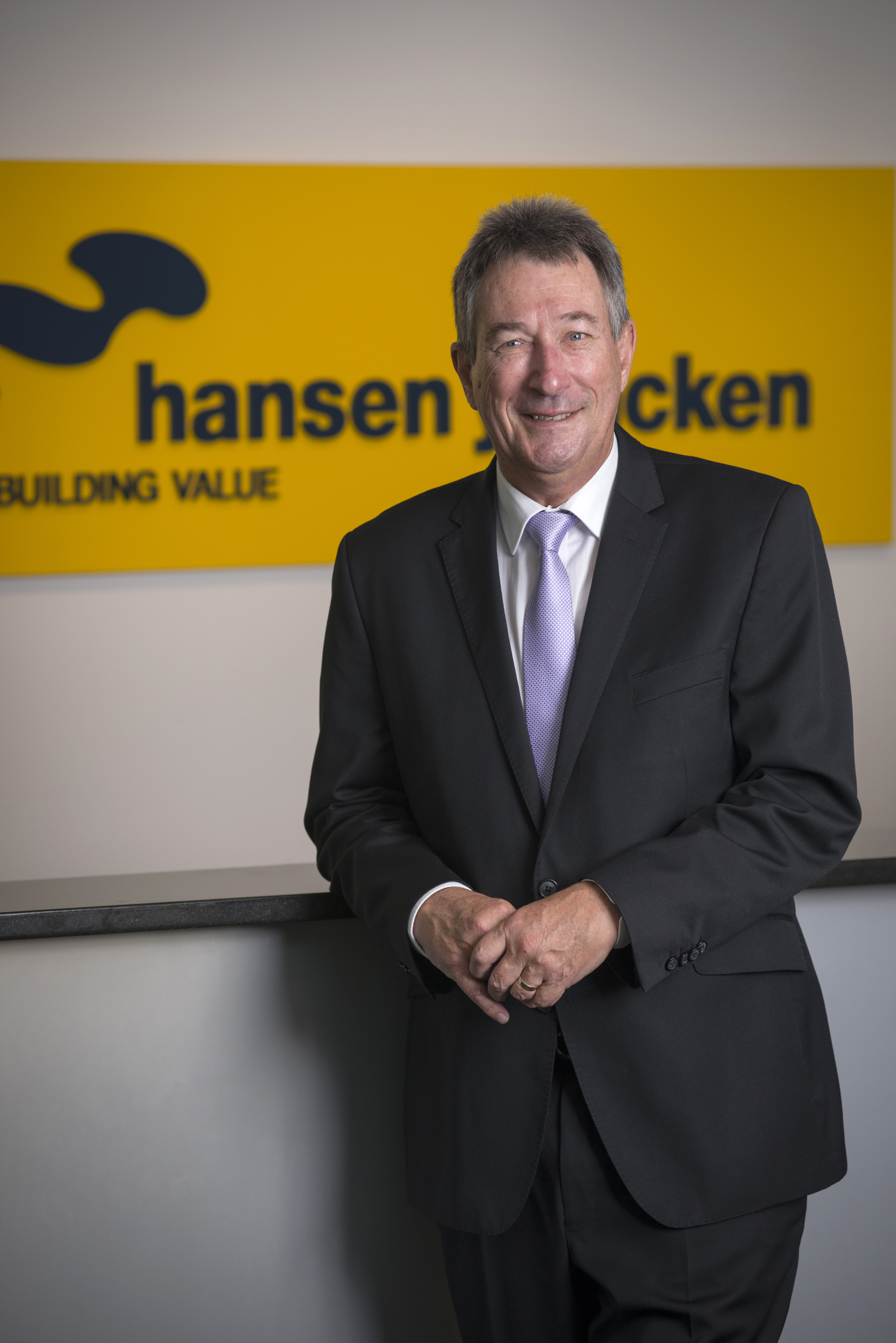 "A significant number of our staff really like being involved in those social infrastructure projects because it gives them a real sense of contributing to each of the states and the people of the states that they're delivering that project to. They're fast and they're exciting. There are usually a lot of last-minute changes and it presents a whole league of challenges."
Strong foundations
Peter notes that while the industry has changed a lot over the years, it's HY's strong foundations that will help it thrive into the future. He says its strength is in delivering multifaceted jobs. "I think a lot of this goes back 99 years to when the founders started this. They were proper craftsmen, and they soon developed a reputation for applying their craft, and being innovative in terms of their solutions for delivering complex projects.
"While the nature of the industry has changed from craft-based to more of a management service-type industry, I think that the culture of the organisation – in terms of being able to deliver complex projects and being very innovative – stays with us today. I think people enjoy it; they enjoy growth. It's very much a people business.
"As I said before, it's about providing the right career opportunities, with people to support them rather than criticism. It's a private, family-owned company, and the business culture is that we deal with our people in the same vein."
Peter says that while he's relatively new to the position, he's excited about the prospect of offering a guiding hand. "There's an exciting opportunity for me now to lead and guide the entire business and introduce my own style in terms of managing the organisation. To be honest, I'm looking forward to that."