Lih Ming Construction is more than just a licensed builder and specialist contractor. It's also involved in real estate development, it dabbles in investment, and it has played a significant role in shaping Singapore's infrastructure of the future. Founded in 2002 by current Director Tan Lih Woei and his brother Tan Ming Woei, the business has clocked up more than 120 small- to medium-sized projects – a significant achievement for a company that started out with less than a handful of employees. 
Building a business from scratch
"Since I was young, I have been interested in some form of construction work," Lih Woei shares when asked about how the business started. "My dad was a subcontractor laying gas pipes, so I guess that was my initial introduction to the industry. For my studies, I did a Bachelor of Applied Science at RMIT University with construction management as the field of study. Then my brother and I joined forces to form this company. We decided our activities would be predominantly in gas pipes, and that's what we still specialise
in today."
He comments that in the early days there were plenty of challenges, as one would expect when building a business from scratch. However, fast-forward to 2017 and Lih Woei is able to enjoy the fruits of his labour. "When we first started out, we didn't have much free time. It was just my brother, myself, and sometimes my father; just the 3 of us, plus maybe a friend or 2. It's always hard being a small team trying to do everything that's involved with running a business: the paperwork, meeting customers, meeting suppliers, getting things done. 
"I am very lucky that over the past 5 years we have been doing well and that I have therefore been able to take a bit of a step back from the business. We have highly capable people in the office, so I am able to go away frequently and know that everything will be fine without me. Our company is still quite small; we are kind of like a little family. The management team converses, everybody knows what they're required to do, and we all get to play a part in getting things right."
Worthy of the title 'Best Boss'
As The CEO Magazine continues its conversation with Lih Woei, it quickly becomes apparent that the businessman is all about putting people first. He cites that "being a nice person" is how he's been able to get ahead in life because you should "always treat people how you would want them to treat you." With a work–life philosophy like that, Lih Woei's leadership style is one that perhaps makes him worthy of the title 'Best Boss'.
"Everyone has their own family and friends, their own lives too, so as a business we shouldn't be encroaching too much on their time. That's why we are more focused on productivity and output rather than the amount of time spent at work. It seems like most of our team are having fun, at least when I'm there," he laughs.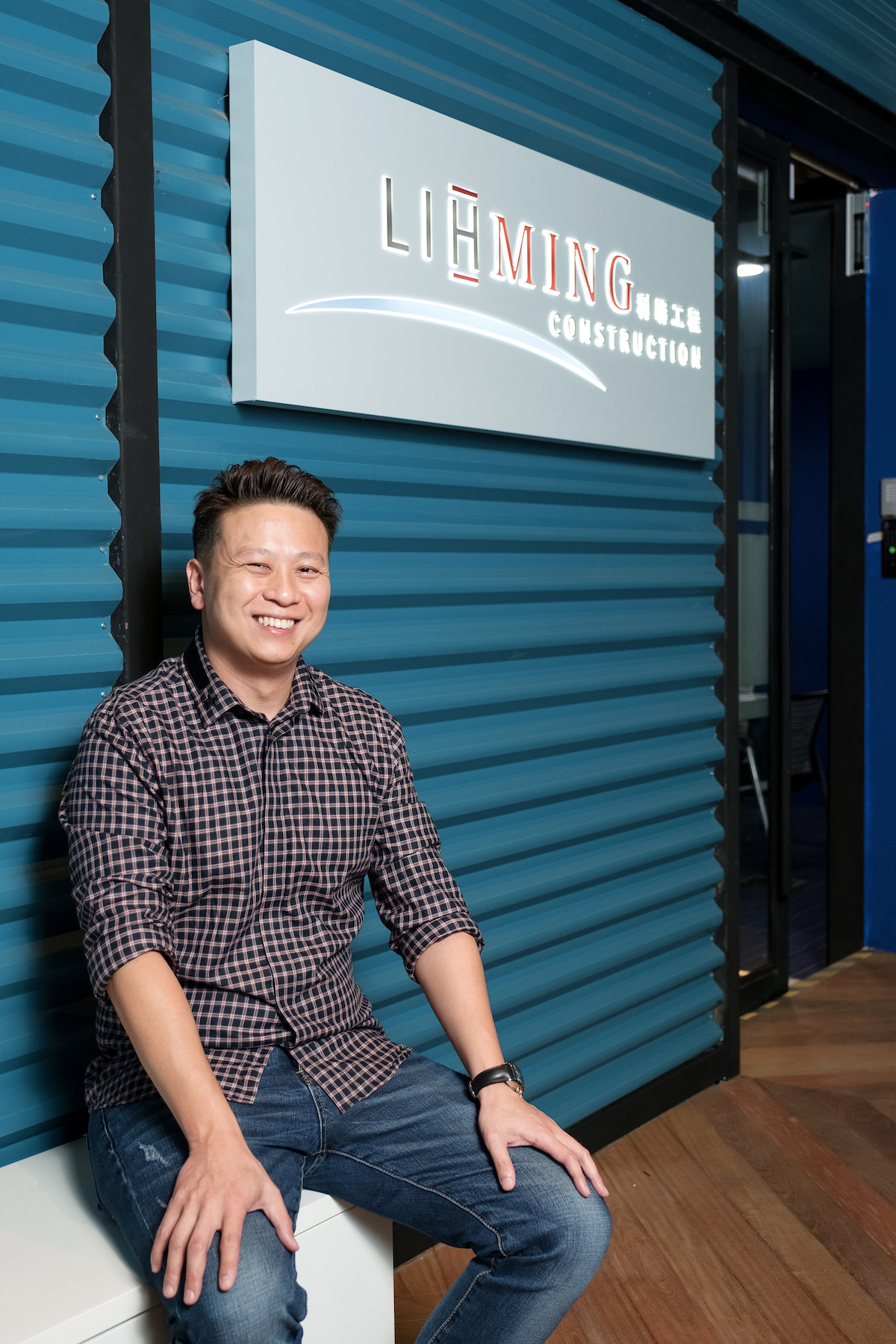 Everyone has their own family and friends, their own lives too, so as a business we shouldn't be encroaching too much on their time.
"We empower our people to use their own knowledge and suggest ways to improve the company's processes and operations. We don't restrict their thinking; they are very much free to do whatever they want, even when it comes to work hours. We focus on providing a well-balanced family and work life. I think that if our staff are a happy bunch, then it will make them more productive. We want them to have fun and to enjoy their time at work."
As a result of this approach, Lih Ming Construction has a relatively low turnover of staff, something Lih Woei is very proud of. "Of course, there are people who leave, but the ones who stay usually have a stronger character; they want to continue building up the company," he notes.
At the forefront of economic trends & changes
In addition to its focus on people, Lih Woei says that Lih Ming Construction also invests heavily in technology. "We need to stay at the forefront of economic trends and changes," he shares. The most recent addition has been an updated enterprise resource planning system, which it has implemented through NetSuite. "That's the most current thing that we have going on right now. We have a large number of inventories, locations and other things that we need to regularly check on, so this system helps us to do that."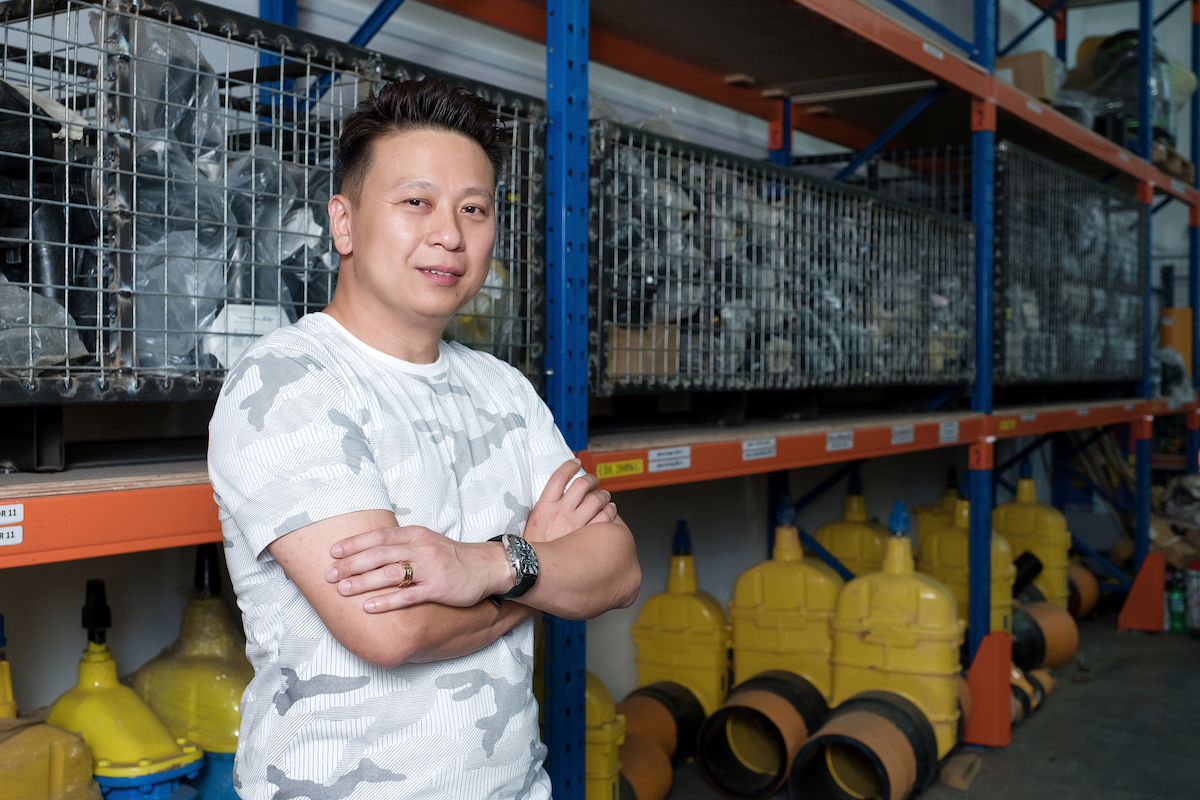 Looking towards the future and Lih Woei is confident that the company will continue to prosper. "We want to build a highly competent team and to attract young people to the construction industry. My brother and I will still work closely together – he is more of a technical person and I'm the one who inputs the ideas."