Eeva Leinonen grew up in Finland, went to school in the US, completed university in England, and became an internationally renowned linguistics and psychology academic. It may seem an unusual background for someone who is now Vice-Chancellor of Perth's Murdoch University, but Eeva says that from early in her career she was interested in the bigger picture of shaping educational institutions.
"I did a lot of teaching and research in my early days, but I also always stepped into roles leading a unit, a course or a research centre," Eeva says. "I probably had it in my genes to be the sort of creative leader that I now strive to be. I was one of those people who was always stepping into roles that needed a bit of transformation, that needed leadership, that was creative and forward thinking."
While not all successful vice-chancellors come from an academic background, Eeva says her experiences have given her a good grounding in both the challenges and opportunities the university's staff are presented with.
Although her career move from linguistics to leadership may seem unlikely, in a way it makes perfect sense for a leader determined to take her university down a path that ensures its graduates have the transferable skills to thrive in an environment where non-linear career paths are increasingly common. Similarly, Eeva's international background is a good fit for Murdoch University's global approach.
Eeva Leinonen us a business savvy vice-chancellor
Seen as one of Australia's 'verdant universities', a group of relatively young institutions, Murdoch along with its higher education peers is facing increased competition from private education facilities and online providers.
It is also contending with a radically changing funding landscape in Australia, with government support set to be cut by billions of dollars and an efficiency dividend to be imposed on universities.
In light of these challenges, Eeva says universities need to be business savvy, while also staying focused on their core values of academic excellence. "Increasingly, universities need to be very efficient and productive in order to be able to reinvest and be competitive internationally.
"As vice-chancellor, you keep your eye on that goal constantly, but you are also mindful that the goal is reached through academic endeavour. It's reached through excellence in student experience, teaching, research outcomes, reputation. Academic excellence is the underpinning force for the financial strength of the university.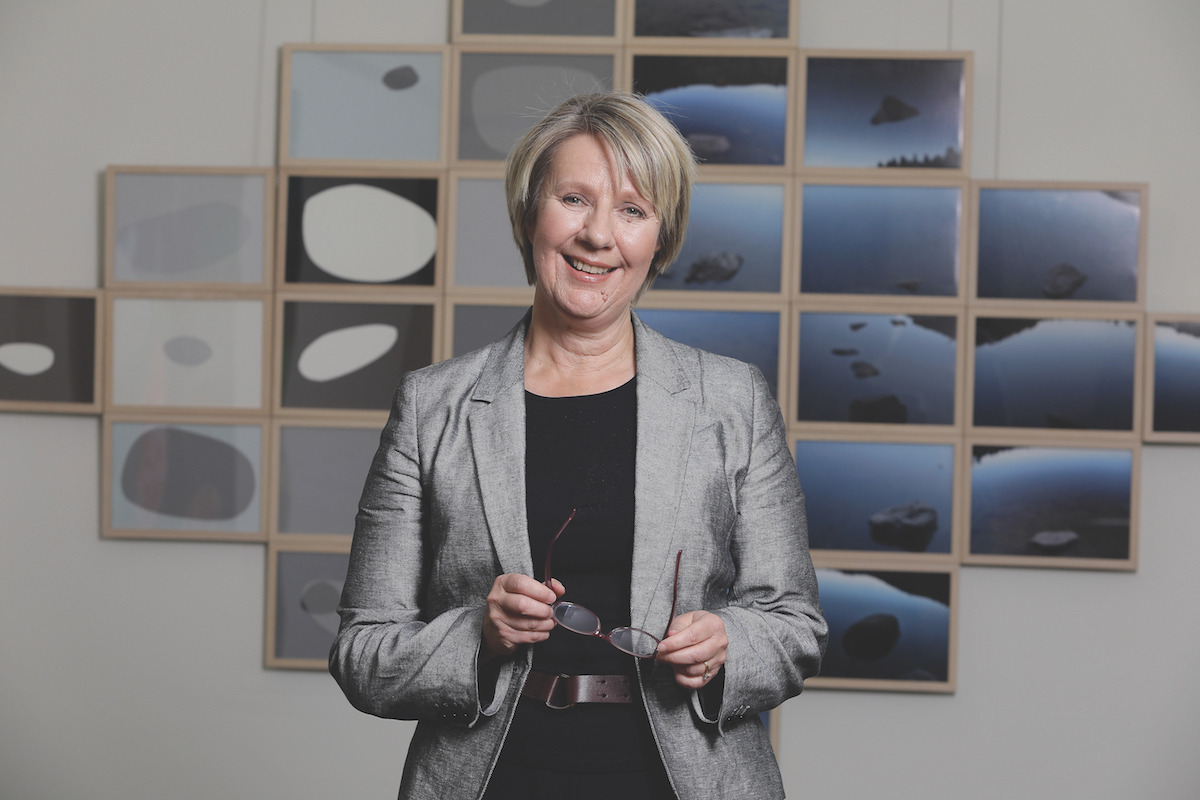 "Global competition is increasing, but globalisation can actually be an incredible strength for Australian universities," Eeva adds. "Look at research and innovation, for instance. Research teams are very global in nature and work together to look at some of the biggest challenges in the world."
Eeva says universities need to embrace the opportunities for collaboration that globalisation offers. She has also been an advocate for the increased integration of technology in learning and says this can facilitate greater access for students, including remote students and those with work or family commitments.
Creative, adaptable graduates with T-shaped skills
More broadly, Eeva says universities need to understand how technological advancements have changed the skills that employers will value. "We have to be very aware of what the value of a university is in the information era, where we can simply google anything and have the information at our fingertips instantly. Universities need to start thinking very seriously about the role of a campus-based university in the digital world."
Just as the days of university learning being done entirely in the classroom may already be a thing of the past, graduates who specialise in a niche field or spend their entire career in a single industry may increasingly become an anomaly rather than the norm.
"Our market research is very focused not only on what employers want now but also on trying to do a little bit of the almost impossible: future gazing. What will the world look like in five to 10 years? If we believe the current projections, the graduates of today will have seven different careers and 15 different jobs – and many of those jobs have not even been created yet.
"So, when you think about what higher education can do to prepare students for that new reality, it is not just the discipline knowledge which will be important, but also ensuring students have the agility and creativity to develop an entrepreneurial mindset."
In response to this trend, Murdoch University has introduced a program called The Career Learning Spine for its entire undergraduate curriculum. This initiative aims to get students thinking about how they can develop capabilities that will be transferable and useful in a job market in flux. The endgame is to produce creative, adaptable graduates with T-shaped skills, who are undaunted by change and can work productively across disciplines and cultures.
Under Eeva's leadership, the university has also been heavily engaged with entrepreneurs and innovators to make this transition. Students can now undertake a new minor called Innovative and Creative Thinking, which Eeva describes as "a very hands-on and quite challenging minor, based around thinking outside the box".
Murdoch University begins a transformational journey
Eeva says the task of ensuring that the university remains relevant to a world rapidly being changed by globalisation and technology also means rethinking the institution's purpose at the highest level. This forward-looking approach is written into its newly minted strategic plan.
"With our newest collegiate class, we are interpreting our purpose a little differently from many other universities. We actually say that our purpose as a university is to be a creative force for current and future generations.
Our purpose as a university is to be a creative force for current and future generations.
"Quite often, universities will say in their strategic plans that they want to provide high-quality education and world-changing research, or something of that nature. We have put the creative force front and centre. We see that as what universities can be through their students and through their research.
"When I think about the purpose of our university, I have that creative force mindset. Through experience, I have come to understand that I am a leader who has to be part of – and lead – a transformational journey. When you are doing something that is transformational, aspirational and creative, I find that like-minded individuals and institutions want to be part of that. So I spend a lot of time speaking with external people – influencers, governments, business and community groups, and so on about that joint transformational journey."
Fleet-footed & future-focused
Universities are sometimes seen as institutions shackled by tradition and slow to respond to market changes. Eeva says she wants Murdoch to be fleet-footed and future-focused.
"You have to be fearless sometimes and able to make decisions that do take you in a different direction, as long as you have some certainty that is the direction that you need to go in at this point of time. But then you also need to be agile enough to switch to new directions as time goes on."
Taking on such an ambitious task, Eeva has little downtime, but she still strives to have some kind of work–life balance, and she enjoys camping, travelling and staying in touch with family and friends. Ultimately, however, hard work is unavoidable in this role. "You have to absolutely love working in a 24/7 way and you have to passionately believe in your organisation; that is the great driver for getting balance in life."