Whatever the age, that first-day-of-school vibe never loses its power. Even for preschoolers – perhaps especially – the full immersion in an unfamiliar environment filled with people who aren't family can be a shock to the system. It's here when a child's social development begins, so the choice of early childhood care is crucial.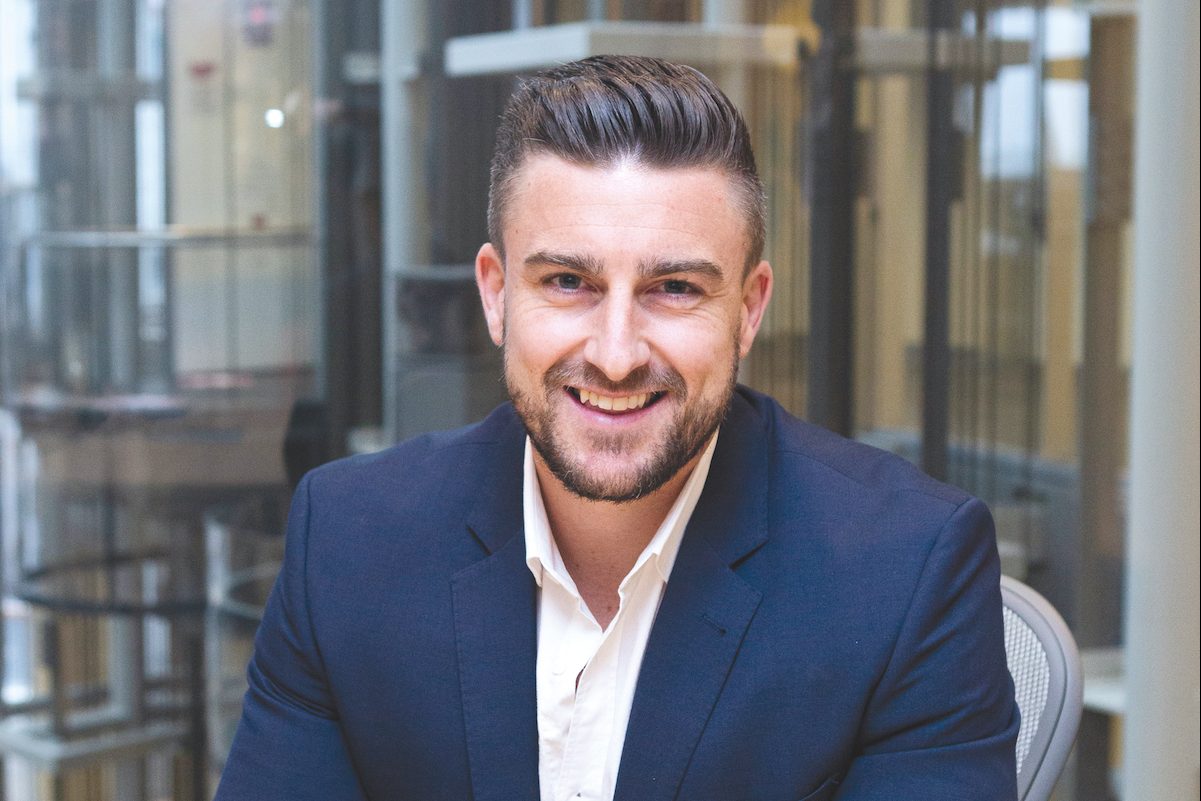 As the school year kicked off at Little Zak's Academy locations all around Sydney earlier this year, first day jitters were out in force – and not just among the kids. For Richard Bell, who joined the company as CEO and equity partner in June 2020, the start of the school year was both a fresh start and a bench test for his vision for the future of the early learning centre group. "Coming in fresh to a new sector is always challenging," he admits. "But I'm really proud of what we have achieved."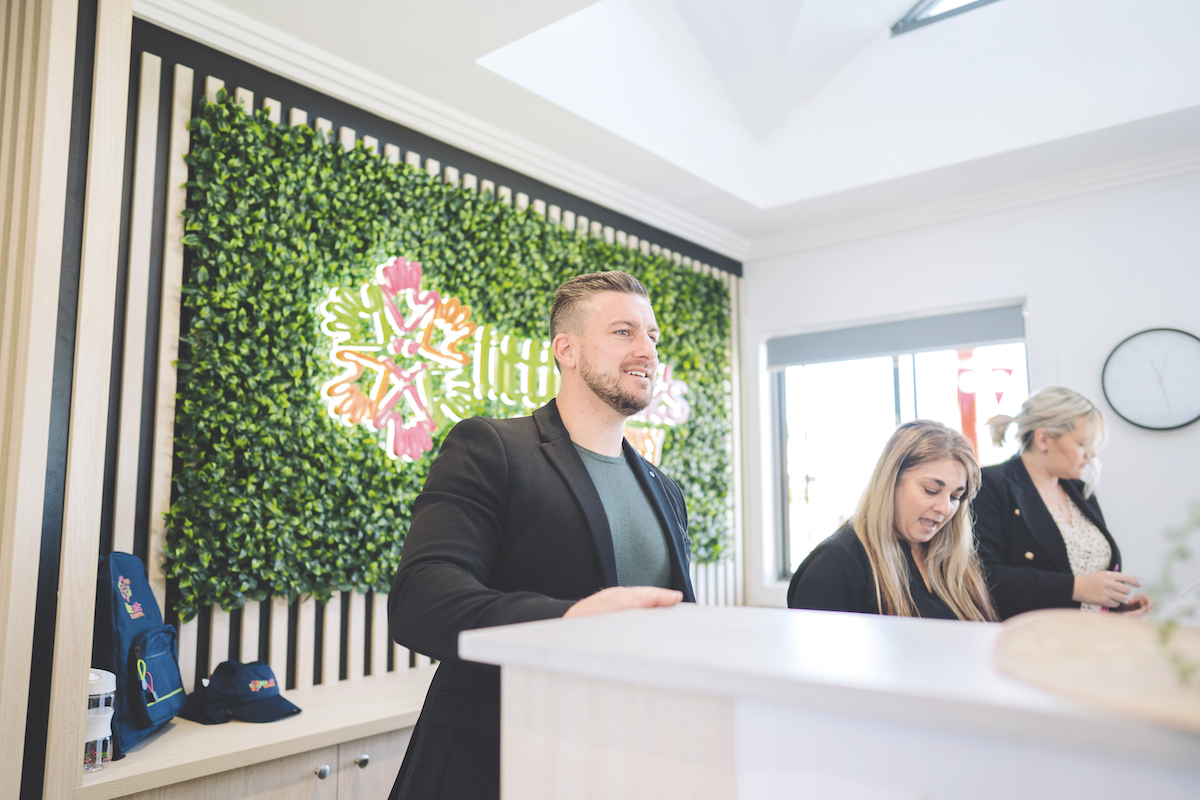 "First and foremost, children and families are front of mind for us."
Child care may seem like a world away from the business and investment circles in which Richard built his career, but education is the common link. In 2015, he founded Business Leaderz Group, a boutique investment and advisory firm intended to invest in and drive growth of private companies.
"BLG has been responsible for a number of skyrocket growth businesses," Richard says. One of these companies was gym chain Fitstop, which places an emphasis on empowering franchisees in order to stand out in their field. Since 2016, 81 Fitstop locations have been established across Victoria and Queensland. "When I come into a business, my passions are really around how we can take the brand to the next level. That's what we did with Fitstop, and after that came Little Zak's."
Founded in 1993 by Egyptian migrant Maged Zaki, Little Zak's Academy quickly expanded beyond its suburban Sydney origins to cover the entire Greater Sydney region. At its core, it focuses on the Early Years Learning Framework principles of Being, Belonging and Becoming. Kids can engage in activities as diverse as yoga and language lessons, cooking and soccer. Little Zak's Prep School is designed as a bridge between early childhood education and kindergarten.
In 2008, Maged's son Carlos joined his father to further expand the Little Zak's brand. Given the heavily regulated nature of Australia's childcare industry, strong business management was an important part of keeping operations running smoothly. Together, the pair began to place greater emphasis on how Little Zak's Academy locations could better operate as a franchise. Carlos then established a co-ownership model that allowed managing partners to become even more involved with the business. Just over a decade later, Carlos approached Richard with plans for even greater growth. "They were very much from a childcare background; they'd worked a lifetime in the sector and built it from the ground up a super impressive achievement," he recalls.
Carlos was looking to partner with a commercial CEO who had experience in franchising and co-ownership models, and rapid growth. "I could see a complementary partnership with Carlos; I knew we'd work well together," Richard says. "And overlay that with franchising and co-ownership models, which is my background, and it was the perfect opportunity."
To Richard, the chance to work with a solid family business with good core values was irresistible. "They're incredibly well-rounded, well-operated childcare centres from both a child education perspective and a childcare perspective," he explains. "My challenge was to work out how we could offer what Little Zak's does so incredibly well to more communities, more families and more people."
"Without sounding too corny, I have a life philosophy to build great businesses with great people who do great things."
It's a cause close to Richard's heart. A father of three, he knows the importance of giving kids the best start they can possibly have. "That was front of mind for me," he shares. "I'd never be able to build a company if I didn't believe in the end product." The added bonus of working with successful entrepreneurs like the Zakis only sweetened the deal. "They've done well over the years in building their empire."
A year before he stepped into the CEO role, Richard spent time on the Little Zak's advisory board. "You need trust for a venture like this, a strong relationship," he insists. "Because that relationship was already there and because I knew the business and they knew me, we were able to get the deal done very quickly and start work."
At the outset of his tenure in mid-2020, Richard says there were only five Little Zak's childcare centres operating under the franchise banner. "We've got other family-owned ones and corporate stores, but specifically under the coownership model, we had five," he says.
Once on board, he immediately got to work on expansion plans. "First and foremost, children and families are front of mind for us," he asserts. "So that's really making sure our educators are incredibly qualified and well trained, and that our area managers are doing their role."
Little Zak's already had that foundation sorted, Richard explains, allowing him to explore new markets. Currently, it is on track to open up to 40 new locations over the next three years. "We're a heavy presence in Sydney, but we're about to head down to the South Coast where we've got another five sites under construction," he says. Central Coast locations such as The Entrance and Newcastle are set to follow soon after. "So when I say we're ready to open 25–30 new sites, that's not a goal; we've already got leasehold developments."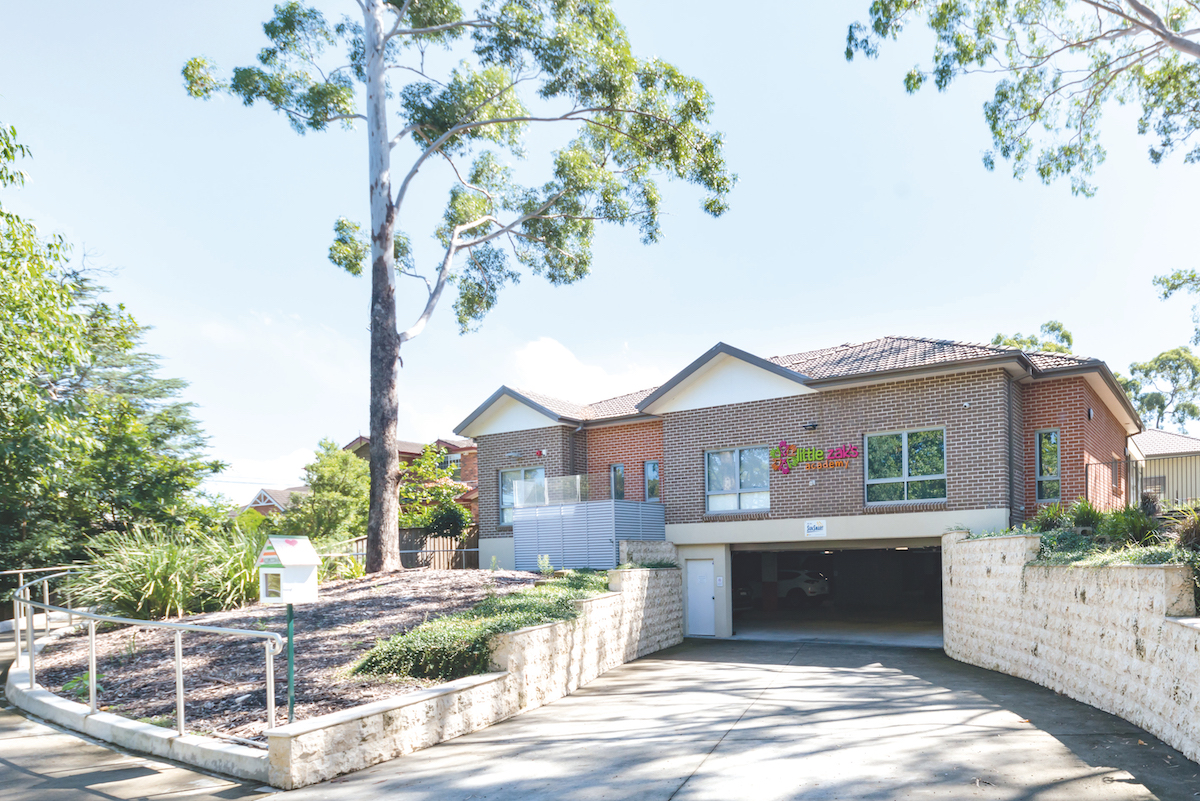 After New South Wales, Richard believes an interstate venture could be on the cards. "We're always looking to expand what we do," he reveals, adding that the business is about delivering exceptional quality child care, top-shelf extracurricular activities, well-trained staff and a strong operating system. "That's what allows us to be able to grow and become a part of communities to deliver what we do best."
To provide a firm structure for its operations, Little Zak's Academy has adopted the National Quality Framework, which regulates early learning and school-age care across Australia. In addition, it features what Richard calls a "play-based curriculum", which allows children to explore their interests in an organic, unhurried way. "We very much explore what makes them happy rather than forcing a curriculum on them," he confirms.
As Richard made the role his own, many of the goals he set for himself have been crossed off his list. "I came in with some really big goals," he says. "We've exceeded our 12-month growth target, which I'm happy about, and from a team perspective, I feel like I've had the opportunity to guide the culture and build it into something that reflects mine and Carlos's leadership styles together."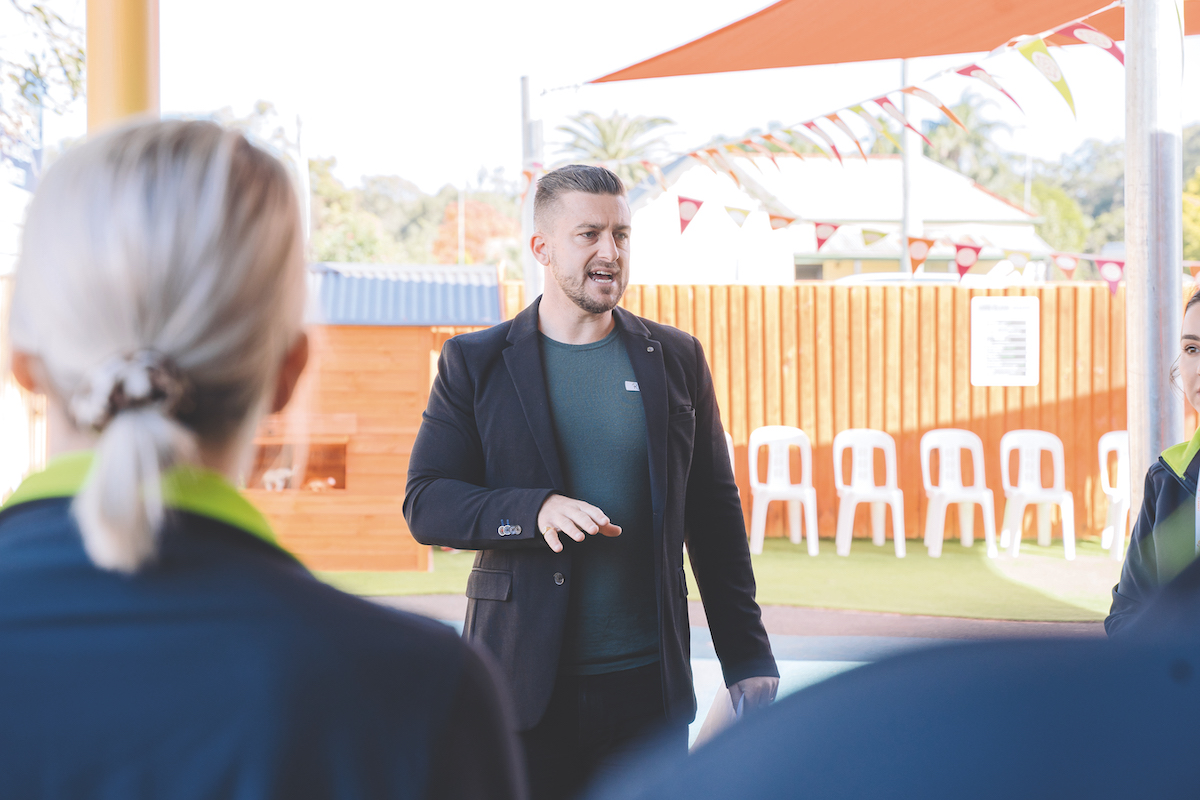 One achievement that's landed near the top of Richard's list is the performance of Little Zak's Bondi Junction in the Department of Education's annual audit. "We scored Exceeding in all seven quality areas of the national rating, which is unheard of," he beams. The result illustrates his desire to make the company more than just a successful business. "It's about us stacking up and really delivering quality care to families, to children. Ultimately, that's what it's about, so we're very proud of that."
According to Richard, the fact that relationships should trump commercial performance in terms of importance is indicative of the changing face of business. "Gone are the days where business was purely transactional," he suggests. "It's all relationship-based now, so whether we're working with our legal teams, leasing teams, commercial agents, developers, the council, town planners, recruiters, tech teams, we really view them as partners. We're sharing our journey with them, and they know our vision. To us, our partners and suppliers are an extension of our team."
As was made explicitly clear during the COVID-19 pandemic, child care is an essential service. Early learning is equally so. At Little Zak's Academy, these services are filtered through a family lens – something Richard believes makes all the difference between just another early learning centre and getting your child's educational journey off to the best possible start. "At the end of the day, we're a family business," he points out. "Even though we've expanded into a more commercial model, we still operate on family values. That's who we are, where we come from and what we stand for."
For Richard, his journey with Little Zak's has been a professional highlight. "Without sounding too corny, I have a life philosophy to build great businesses with great people who do great things," he explains. "From the start, I was excited by what Carlos was doing here at Little Zak's. A year on, it's going beautifully."
Proudly supported by: