After undergoing a large-scale restructure in 2014, German industrial manufacturer Linde Hydraulics went from being a traditional engineering company to a more strategic, diverse and global outfit following the support of new Chinese parent company Weichai Group.
The shake-up, which saw millions invested into a new corporate headquarters and plans to construct a new plant in China, in total worth more than US$70 million, has involved many key challenges and important lessons for its CEO, Dr Jörg Ulrich. Coming from a finance and consulting background, Jörg shares how he came to jump headfirst into a new industry, what skills saw him climb the ladder of Linde Hydraulics, and what the growing business, its strong team and investors have taught him.
The CEO Magazine: Could you tell us about your professional background and how you became the CEO of Linde Hydraulics?
Jörg: I started my career in consulting, focusing on financial services. I spent eight years at Booz Allen Hamilton working internationally, with different roles in retail banking, wholesale banking, asset management, and private banking.
Working with many global magnates, I developed strong industry experience and methodological know-how that would later be put to great use. I then took the opportunity to switch to Linde, which was of course in the industrial sector, while the group was in the midst of reshaping its focus and dividing up its business.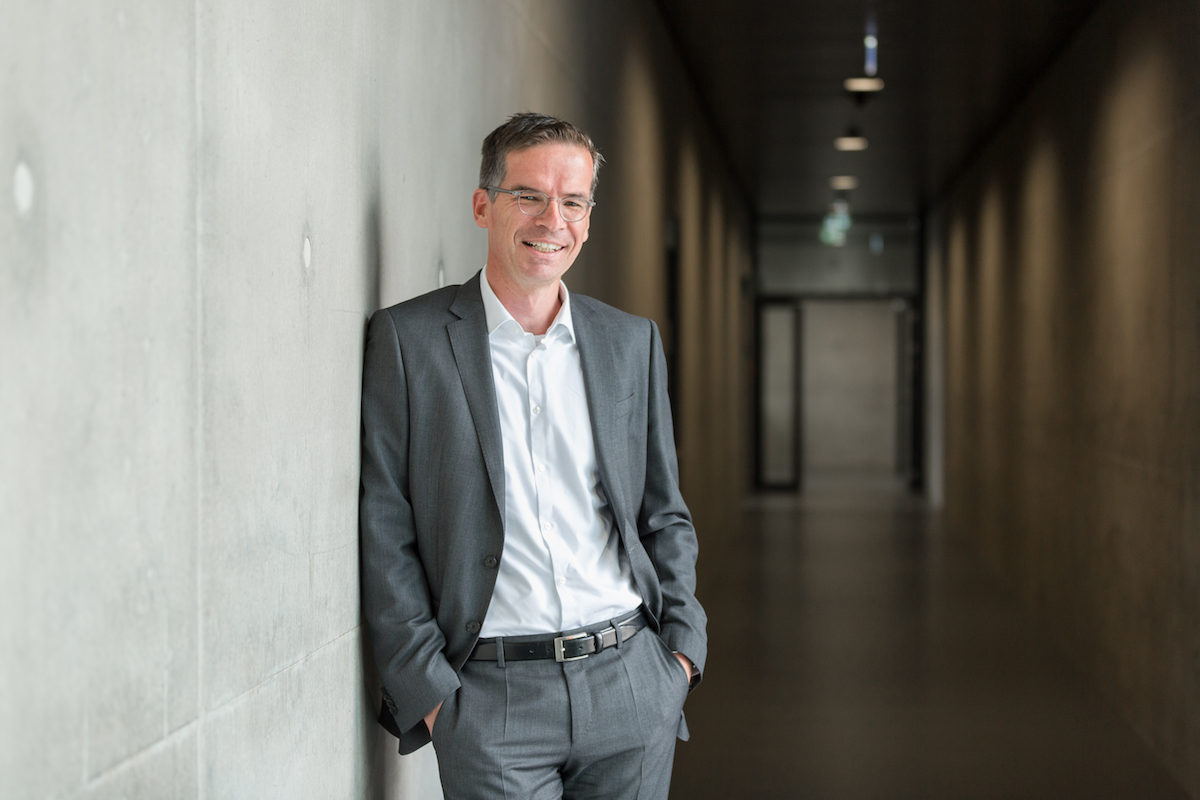 The gas division went a different way from the material handling business, which I joined initially, and there's the refrigeration business, as well. I joined the company at a strategic turning point in 2004 and had the opportunity to be part of that divestiture process.
I also played a role in the carve-out process of the material handling business unit from Linde, which was a big opportunity for me because the private equity and banking partners were quite familiar to me, since I had worked for Goldman Sachs in the past. From there, I quickly learned about the industry and this business.
By 2010, it was logical that after many years of consulting and strategic planning, I could take over operational responsibility, so I became a member of the business unit management for Linde Hydraulics and drove this business unit towards its carve-out in 2012.
That is how I eventually became CEO of Linde Hydraulics in 2014, also juggling the roles of CFO, HR and heading up R&D. I think this shows that managing an engineering company is not only a technician's job. It is sometimes also the job of someone who thinks more broadly than just about products and technology. 
We last spoke with you in 2016, after Linde had undergone its restructure. Since then, what key updates or new achievements can you share?
I think the biggest achievement has been not only turning around the business but also giving this business a new home, in terms of a new headquarters, where we have invested €60 million. We moved in last year, and a team of 800 now operates there every day. That is definitely something I'm proud of; you can feel its influence on the company.
In the former set-up, we were basically split into groups and allocated across a large plant structure. We had R&D in the former plant; we had production over there, and so on. It was very fragmented. Now we have a clear structure, with everyone sitting close to each other. Our production value chain is also reflected in the way we're sitting and cooperating with each other. Sales are next to R&D, R&D sits next to purchasing, purchasing sits next to production. It's a very efficient set-up.
On the other hand, since 2016, the journey of restructuring and growth has continued, along with the maturity and sustainability of our corporate culture. That is the second-biggest achievement, I would say. 
Fast facts:
The company was founded as Güldner-Motoren-Gesellschaft in 1904 in Munich, Germany.
Since last year, even though we've had many operational challenges, and even though the market has been booming, creating many tasks for us, the cultural development did not stop. We prioritised that, and the new headquarters really helped to drive better communication and operations. We are continuing to build on that. That is, certainly for me as a CEO, something to look at, to keep in focus, and I think we are on track there.
Linde has the financial support of Chinese shareholder Weichai Power. What benefits does this bring?
We work as a partnership, and that shows a contrast to the way we have previously operated. We came from an era of private equity, with Goldman Sachs and KKR as our shareholders. So we worked to shortened cycles and were very focused on quick returns. But in a business like ours where we have long-term planning cycles and product development, you really need a long-term investor.
Weichai Power provides us with those preconditions and planning parameters. We're now planning our future around a long-term partnership with our Chinese mother company, which has a good understanding of our industry; so far, the results have been very positive. It's also providing us better access to the Chinese market, where we are perceived as a Chinese company with German quality and technology.
This is a unique set-up and has helped us to become very close to the customers. It's opening doors. We consequently tripled sales last year in China. This year, we're looking at a sales increase of 60%. That, even for Chinese standards, is quite impressive. The new culture of our Chinese investor has also helped us to open up, become more self-critical, and sometimes even adopt elements of the other culture. Customer orientation is certainly an area where we have started to learn greatly from China.
What do you find most rewarding about your role?
The most rewarding item in my business is about driving change, seeing people moving forward, evolving their behaviour, and growing as a team. It sounds like an elder statesman's speech, I know, but this is the experience I value most.
It's less about my personal success and more about the group's success, because at the end of the day, the group's success is also the CEO's success.
It's less about my personal success and more about the group's success, because at the end of the day, the group's success is also the CEO's success. I also value everything I've learned in this role – how to deal with people, how to shift people from A to B, how to move organisations and work with other cultures and partners. 
This is the most rewarding element of my career. I could sit at a trading desk all day, alone, making a lot of money, and that's it. But I value the experience of working with people, with managers and teams, developing a new culture, and providing secure jobs for 1,200 people. You can't really know how rewarding that is, just from attending business school. Reading and writing is one thing; executing and living them is another thing entirely."