With the digital age well and truly upon us, extending its reach to the farthest-flung corners of the industrial landscape, CEO Leon Viljoen is positioning ABB South Africa as a technology leader in the Southern African region.
Leon has spent the entirety of his career in the electrical industry, having started out as a project manager with Brown Boveri Technologies, a predecessor company of ABB, in 1986. He left ABB to join the Powertech Group, where he held a number of positions – becoming a general manager in 2000 and being appointed COO in 2012 – before rejoining ABB as CEO in 2013.
Leon Viljoen is taking ABB to the next level
Leon explains that the appeal of international opportunities had played a strong part in his decision to take on the role. "One of the things that attracted me back to ABB was to get more international exposure, as well as the growth opportunities that exist in Southern Africa," he explains. "It was definitely worthwhile coming to a company that is currently growing and not operating in a stagnant market."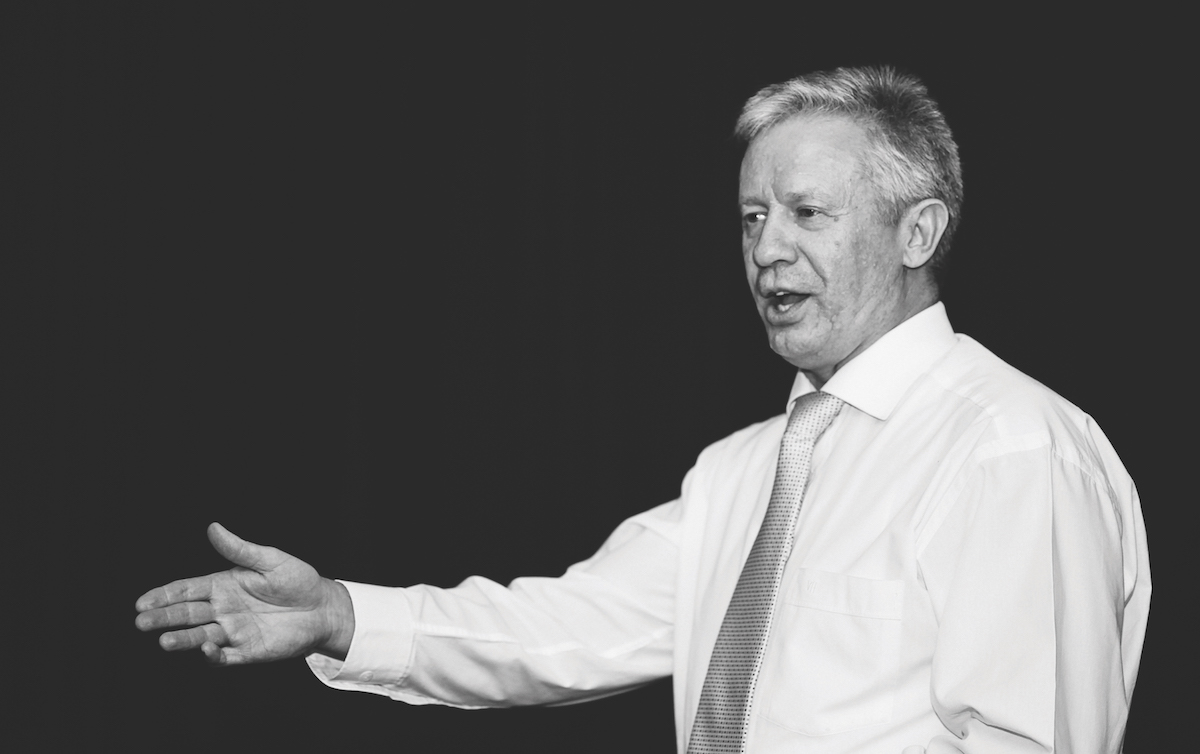 In pursuit of growth, Leon notes that ABB is undertaking a number of ongoing initiatives, having launched its Next Level strategy in 2014, and subsequently restructuring from five divisions down to four: Electrification Products, Robotics and Motion, Industrial Automation, and Power Grids. "The emphasis has been on making sure we roll out the strategy successfully in our countries, and to ensure that we really adapt it to our customer needs and to the market conditions," he comments.
"From a technology perspective, we're definitely the leader in our field, and we always strive to deliver the best to our customers. It is not always easy, of course, but how close you are to your customers and the level of service that you provide will differentiate any company."
ABB South Africa embraces energy efficiency & the IoT
Leon says that across ABB's portfolio, energy efficiency has become an increasingly key component of the company's offerings, and notes the increasing role of renewable energy sources in project applications. He also points to the Internet of Things (IoT) as being "very high up" on the company's agenda, and notes that the nature of B2B relationships is changing the industry as a whole to become more digitised.
"That is definitely a focal point for us moving forward, because it impacts everything we do and all of the industries that we work in," he states of IoT. "It's allowing people to make decisions when running plants and operations with greater visibility around what is actually happening. I think business going forward will definitely be a lot more about partnerships rather than the supplier–customer relationships today. In the future it will be more about working together to deliver benefits for both parties."
The importance of finding & developing the best talent
Among the challenges being faced by industry, Leon emphasises the need to develop employee skills, and to also be constantly vigilant in laying the foundation for the ever-evolving skill sets that will be required in the future. He points to a scarcity of skills at an international level as a challenge that needs to be addressed, and stresses the importance of "ensuring you have the best talent and skills possible at a company, and then refining those skills".
"I spend quite a lot of time engaging with employees, making sure we understand our people's needs and requirements," he states. "It's also important to let them understand where we're going as a company, so we can take them with us on the journey."
I spend quite a lot of time engaging with employees. It's important to let them understand where we're going as a company, so we can take them with us on the journey.
As a leader within an organisation, Leon stresses the importance of communication, as well as taking a collaborative approach. Furthermore, he notes that being hands-on is a key to effective management. "I communicate on a quarterly basis with the whole company, and I visit two of our offices per month outside of South Africa, where all of the employees are gathered together and we discuss where the company is going, what's working and what's not working," he comments. "That is really effective communication for me, because you can't sit in an office and hope to manage a company."