When Narinder Pal Singh was studying engineering, he recalls developing an interest in air conditioning. Fortunately for him, some two decades later he is still working in the industry, and is at the Indonesian helm of a highly regarded player in the field, Trane.
Trane, a business of Ingersoll Rand – the global leader in creating and sustaining safe, comfortable and energy-efficient environments – improves the performance and comfort of offices, buildings and homes all around the world. The company is renowned for its solutions that optimise indoor environments, including energy-efficient heating, ventilation systems and air-conditioning systems, as well as post-sales support and services.
Narinder Pal Singh is a people person
Narinder relocated from India to Jakarta to take on the role of President Director at Trane Indonesia in 2015. Based at the headquarters in Jakarta, Narinder, who has 21 years of global business experience, leads the Indonesia operations for Trane across its three offices in Jakarta, Surabaya and Bali.
His service skills from five years at Trane India heading up the services division, managing a team of more than 100 people, plus almost five years working in a multicultural workplace in the Middle East, stood him in good stead for the position at Trane Indonesia. Narinder also notes that Indonesia is a "people- and relationship-oriented country", so it was very important that whomever took on the role there was good with people.
"Trane's products are already well known. Really, you don't need to promote the products, they are already highly respected, because they are very efficient and reliable," explains Narinder. Instead, his focus is on providing the right after-sales service, as well as on his team, which in turn addresses the customers' needs.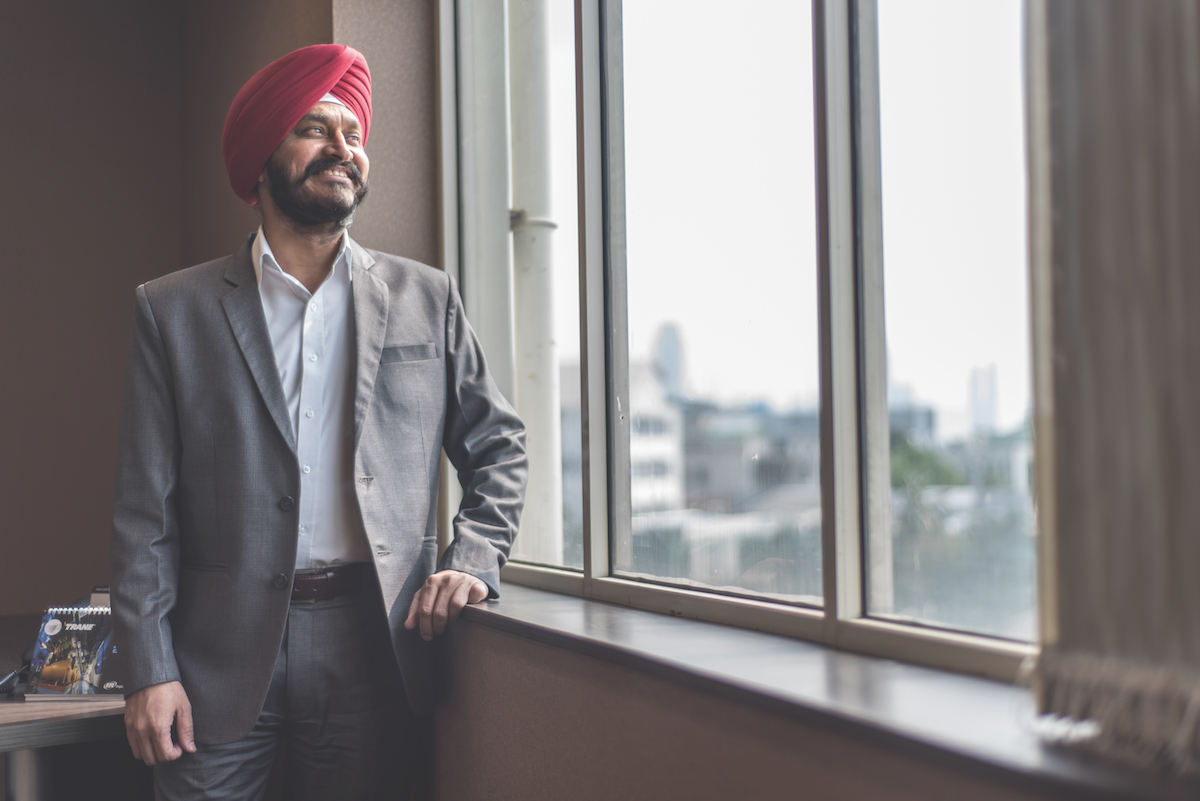 "In terms of service, what we focus on in meeting customers' needs is providing an honest, total lifetime investment in them. It's not like a one-off principle or capital investment for a building," he says. "The outlook in our industry is always on customer service, not on product supply. It's a priority because here, in Indonesia, business is very much relationship driven – people believe in those who follow through on their commitment. That is a very important factor in our success."
Trane Indonesia leads the way in energy efficiency & green products
The company is clearly doing something right, as even in a flat market it has achieved significant growth. "We have had more than 20% growth since last year," says Narinder. "With a flat market, growth to this extent really takes a lot of hard-won effort."
To achieve this, he says you must look to your people. "When you look at the team we have today, versus three years ago, over 80% of the team is highly motivated and skilled in customer delivery. That's the kind of goal we have taken on (to improve the company in recent years), and the growth is purely happening by having a strong team, who can address the market needs, and who are highly reliable."
The company also has a strong focus on energy efficiency and green products. Narinder points out that Trane has been evolving its green offerings for the past 75 years, continually developing in line with new R&D advances.
"We are committed to reducing the impact on the environment and providing more sustainable product choices for our customers. Our latest equipment utilises next generation refrigerant which has zero ozone impact and minimal global warming potential while improving energy efficiency through innovative design, and Trane is proud of leading that particular initiative in the industry."
Becoming a solutions-based company
Over the next five to 10 years, Narinder says Trane Indonesia will be moving to a solutions-based company. "As we move forward, what we see is that customers will appreciate solutions, more than just product – we are really talking about a lifetime commitment.
It's not about selling a product today and then forgetting about it. "Our long-time connection to the customers means that brand loyalty is high. This will spread to the market, which will create a positive response, and a response for new business.
At the same time, when we offer a solution to a current customer, we are expanding our offerings. We refer to this as increasing the wallet share with the customer, and this is what will definitely help maintain growth.
"Our top priority is highly satisfied customers by offering the most reliable and efficient products, through a highly skilled and motivated team… then, now and always."